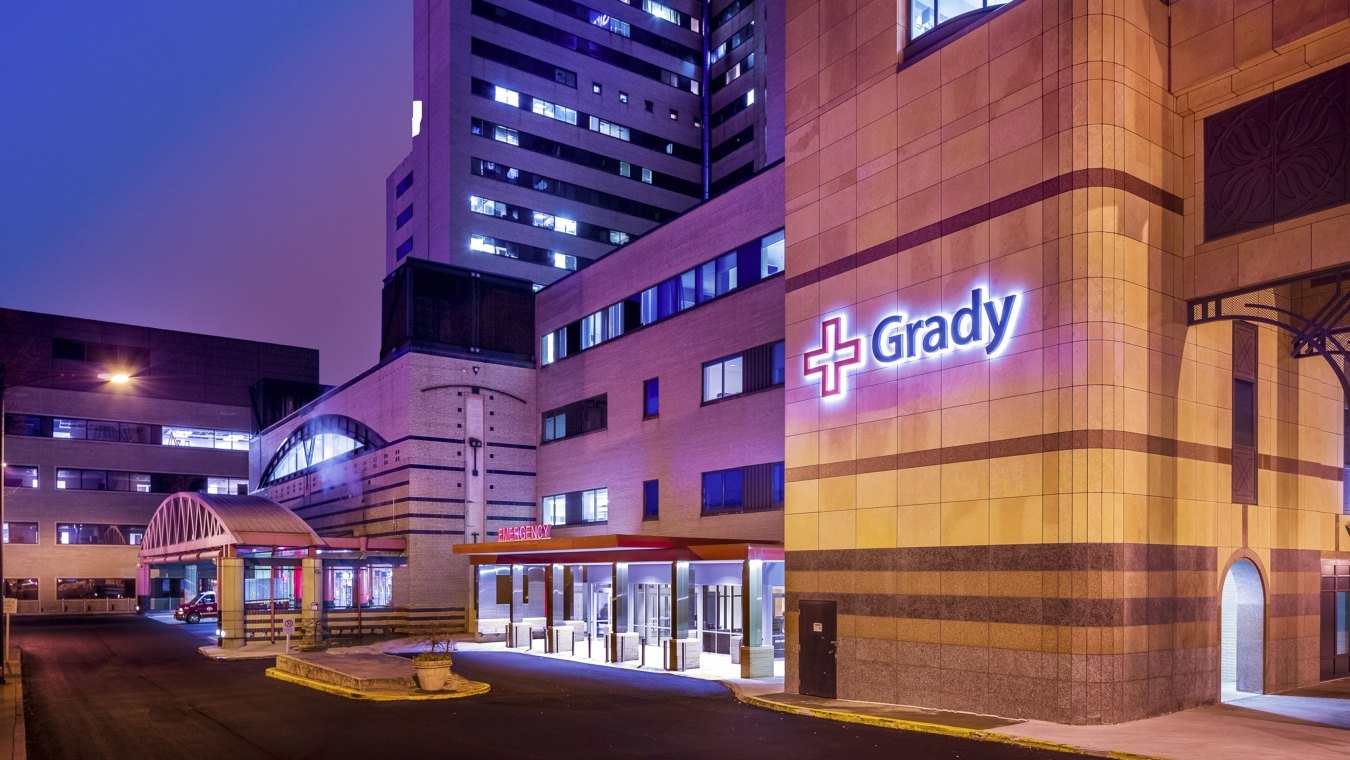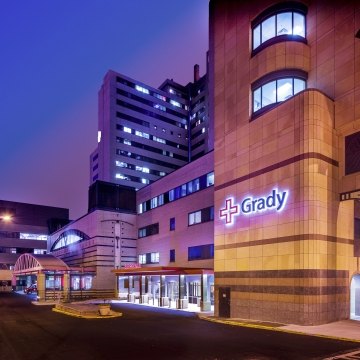 Our Work
Grady Memorial Hospital ER
Atlanta, GA
Project Stats
Client
Grady Memorial Hospital
Markets
This multi-phased expansion project will provide a new six-story addition and heavy renovations to the Emergency Department of Grady Hospital, the nation's fifth-largest public hospital and busiest Level 1 trauma center. The new emergency department tower ties into the existing hospital, adding more than 90,000 square feet of new space to the facility, including administrative and physician support areas, imaging/inpatient MRI services, behavioral health area, prisoner detention cells and procedure rooms, and autopsy/morgue areas in the basement. 
A major component of the addition is the new separate prisoner patient service areas. In addition to serving patients in Atlanta and the surrounding areas, Grady Hospital provides healthcare services to prisoners in the custody of the Atlanta Police Department. Previously, these inmates received treatment in the same areas as the general public. The new addition provides eight holding cells for male and female prisoners in the basement and ten procedure rooms on the ground floor where they can receive examinations and imaging services. 
75,000 square feet of renovations to the existing facility's ground floor will provide upgrades to the entire Emergency Department and will be completed in multiple phases in order to minimize impact on operations of this busy trauma center. Upgraded areas will include the facility's ten ambulance holding bays, public entrance, patient intake, waiting areas, security, staff support areas, and the main emergency department treatment area, including two resuscitation rooms and 55 exam rooms, increasing the bed count from the current 76 to 88. Renovations include relocating imaging and CT suites into the Emergency Department and the addition of a new Fast Track suite.
Awards and Recognition
2018 Excellence in Construction

Healthcare $50-$100M
ABC of Georgia