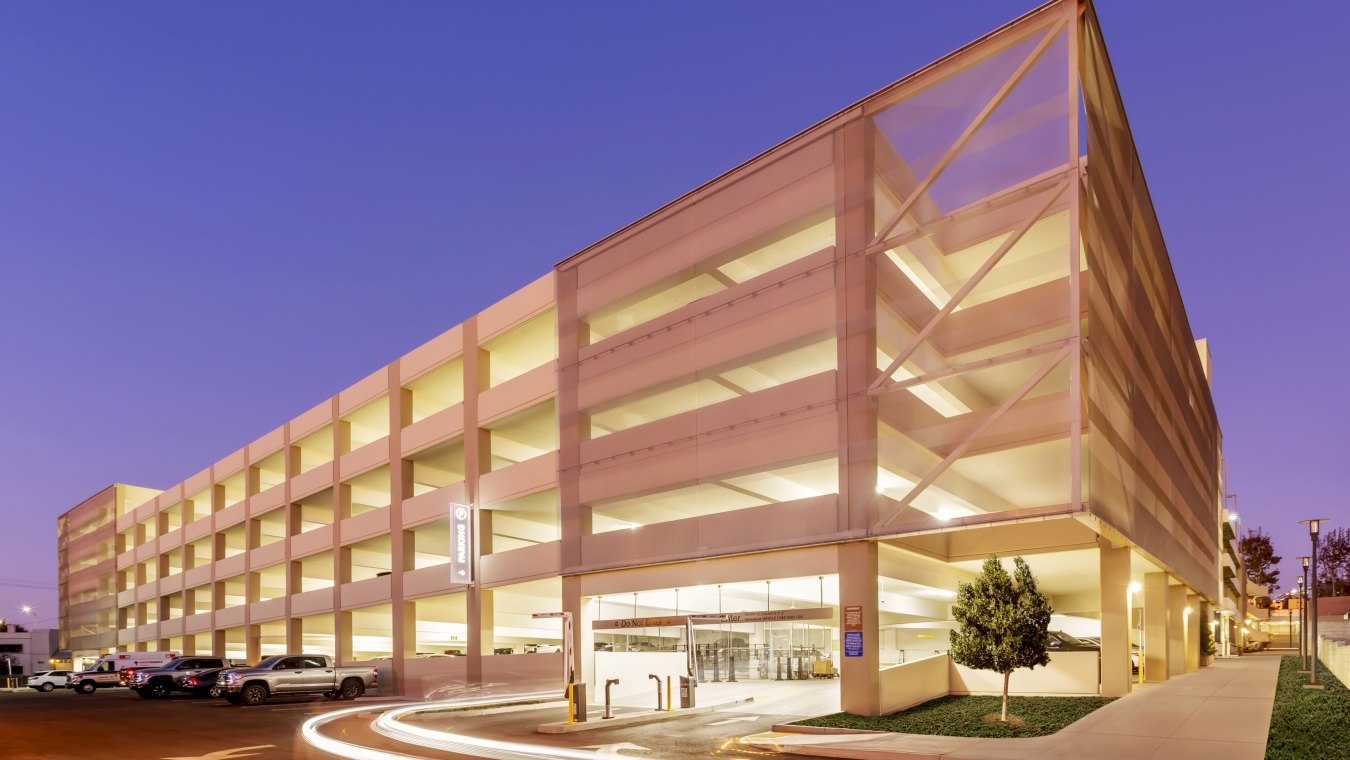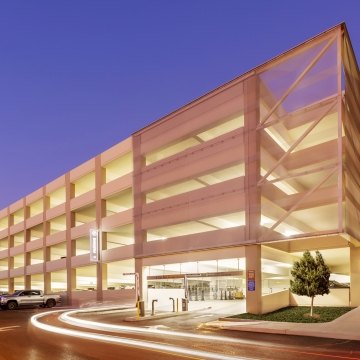 Our Work
Providence Tarzana Medical Center Parking Structure
Tarzana, CA
Project Stats
Client
Providence Health System
Markets
Design and construction of a new free-standing parking structure constructed on the Providence Tarzana Medical Center campus, just west of the existing parking structure. The parking structure has a parking capacity for 596 cars and has five and one-half (5 ½) parking levels. The structural system will be a cast-in-place concrete "long-span" design and utilizes two-way moment frames for lateral restraint. 
Pedestrian movement between levels is accommodated by one freestanding machine room-less elevator and two open steel stairs. Vehicular movement between levels is conducted by a parking ramp, with two entry and exit points at the ground level. Architectural features include an imported, stainless steel mesh façade, covering over half of the building exterior.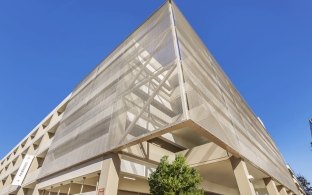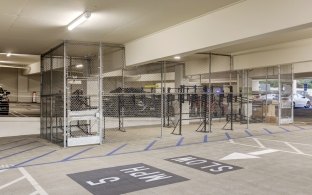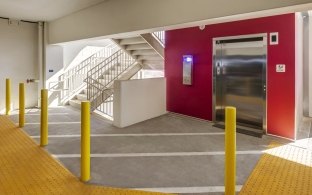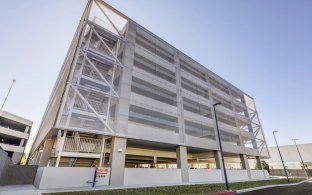 Architect
Choate Parking Consultants, Inc.
Structural Engineers
Ficcadenti Waggoner and Castle