Insights
M
c

Carthy Tops Out New Mill Avenue Parking Structure at Arizona State University
McCarthy recently topped out construction on the highly anticipated, $42 million, six-level, 429,000-square-foot Mill Avenue Parking Structure for Arizona State University (ASU) in Tempe, Ariz.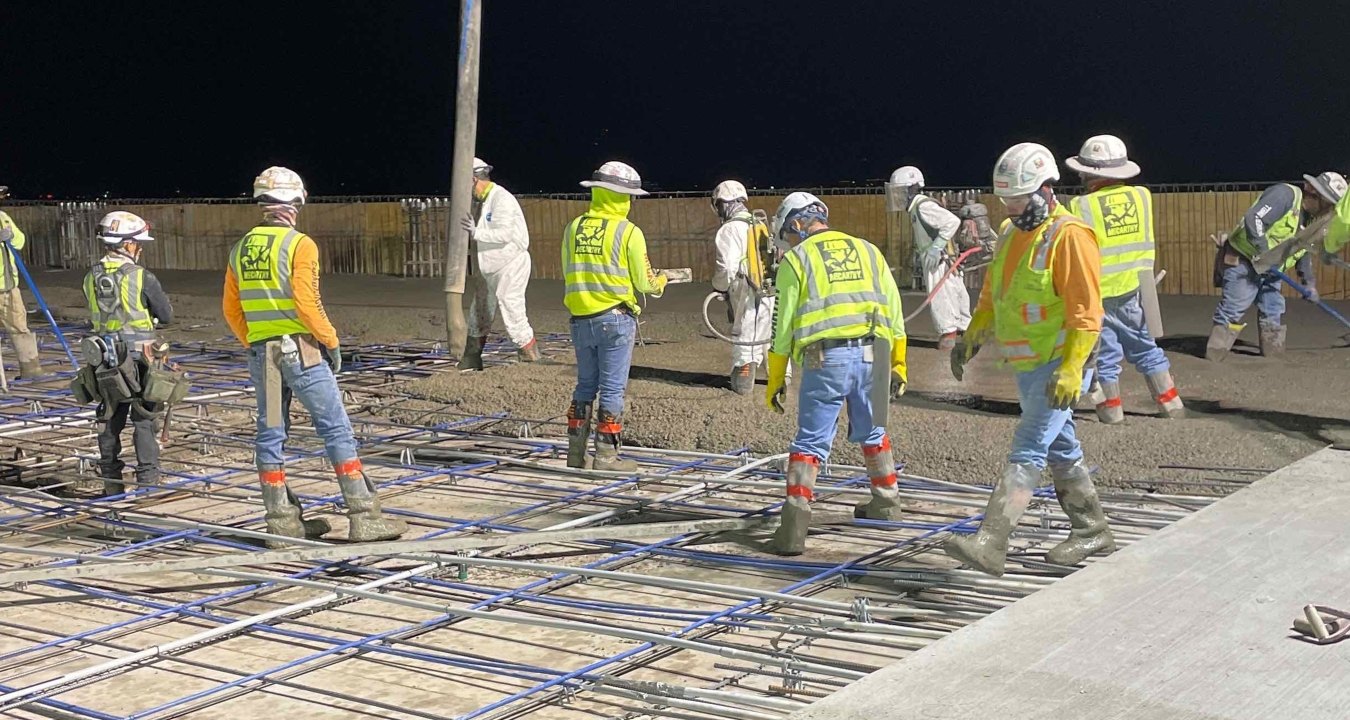 Upon completion in October, the garage will offer 1,205 parking spaces to support the increased needs of the university and the community. The new parking structure will also provide designated valet parking for the new Omni Tempe Hotel at ASU, as well as for events at the Nelson Fine Arts Center and Gammage Auditorium. It is located at 951 S. Mill Ave. in Tempe, on the northeast corner of Mill Avenue and 10th Street.
Making Arizona State University More Accessible
"This parking garage represents ASU's commitment to reutilizing the real estate on the Tempe campus to better serve the needs of our students, faculty and staff," said Alex Kohnen, ASU's Facilities Development and Management vice president. "Collaborating with McCarthy and DFDG Architecture as our design builder allows us to realize our goal of building high-quality, sustainable infrastructure. We are excited to see this project open this fall to the many stakeholders that make up ASU."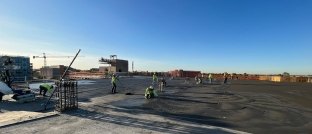 The parking structure's north and south faces feature a vertical metal screen composed of thin blades set at various angles for a distinctive look that is not typical of a parking facility. The parking structure design allows for increased flow of vehicle traffic through the different levels of the garage. During high-traffic events, the entrance has a reversible gate arm that allows increased flow upon entry and can then be reversed to increase flow after an event for exit. 
Sustainability, Accessibility and Innovation
ASU's commitment to sustainability is highlighted throughout the project, including:
Electric-vehicle charging stations on the first and third levels
Roof designed to fit a photovoltaic array for electrical power generation
Secure indoor bicycle parking with changing rooms to promote alternate modes of transportation
Designed to meet Parksmart certification, a top rating for environmental sustainability
Structure accommodates underground thermal energy storage for campus cooling
Underground stormwater tank built to capture a potential of 500,000+ gallons of stormwater from the entire block including future developments
"This project will provide additional parking options for the popular downtown Tempe shops, restaurants and businesses on Mill Avenue," said Justin Adams, project director with McCarthy Building Companies. "With the sustainable elements incorporated into the structure, those who utilize parking here have options to not only charge their electric vehicles but also to utilize bike transportation to efficiently get to wherever they need to be on campus." 
Learn more about our commitment to sustainability. 
A Collaborative Design-Build Approach
The project is utilizing a progressive design-build delivery method with DFDG Architecture serving as the design partner.  Design consultants include Henderson Engineers, PK Associates, and WoodPatel & Associates. Key trade partners include Tyler Reinforcing, Sun Valley Masonry, Arizona Elevator Solution  Resolute Steel, RH Dupper Landscaping, Superior Post Tension, Beusing, Arizona Specialty Demo, ColorCor Painting, Falcon Contracting as well as McCarthy self-perform teams for civil, concrete, electrical, plumbing and mechanical work. The project is expected to complete in October 2023.
Explore more of McCarthy's work in Parking Structure and Education construction.
About McCarthy
McCarthy Building Companies, Inc. is the oldest privately held national construction company in the country – with nearly 160 years spent collaborating with partners to solve complex building challenges on behalf of its clients. With an unrelenting focus on safety and a comprehensive quality program that spans all phases of every project, McCarthy utilizes industry-leading design phase and construction techniques combined with value-add technology to maximize outcomes. Repeatedly honored as a Best Place to Work and Healthiest Employer, McCarthy is ranked the 19th largest domestic builder (Engineering News-Record, May 2023). With approximately 6,000 salaried employees and craft professionals, the firm has offices in St. Louis; Atlanta; Collinsville, Ill.; Kansas City, Kan.; Omaha, Neb.; Phoenix; Las Vegas; Denver; Austin, Channelview, Dallas, and Houston, Texas; and San Diego, Newport Beach, Los Angeles, San Francisco, San Jose and Sacramento, Calif. McCarthy is 100 percent employee owned. More information about the company is available online at www.mccarthy.com or by following the company on Facebook, Twitter, LinkedIn and Instagram.