Insights
It's Time to Break the Stigma
Addressing the invisible risk on every jobsite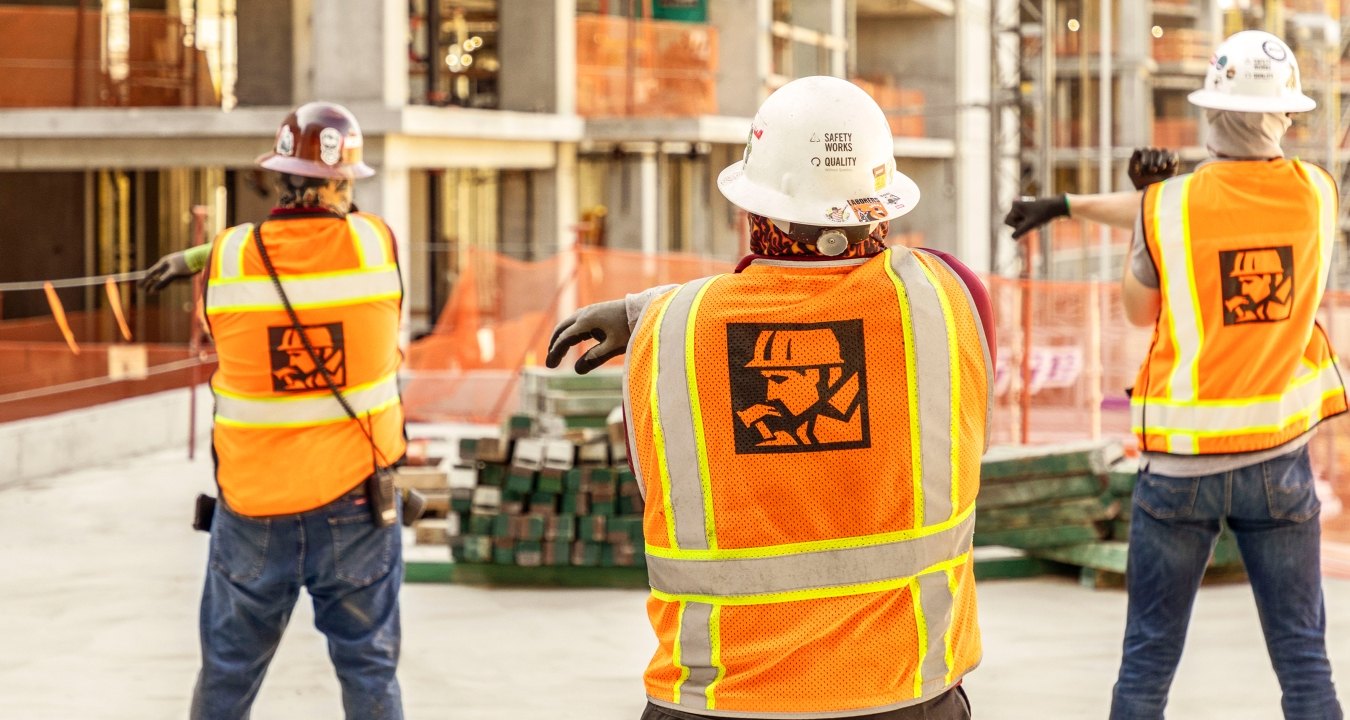 At McCarthy, safety is always the most important thing we do. In fact, we doubled down on our commitment and expanded our approach to a risk most never see — mental health.
We're taking action to help everyone bring their best selves to work or get the assistance they need. We are also committed to openly sharing details of our approach with anyone who asks for them. Today, we're sharing some of why and how we're taking action — and we hope it inspires you to join us.
Take the First Step
Communicate and encourage open conversation about mental health.
Although it isn't spoken about often, the construction industry is no stranger to mental health challenges. It's an unfortunate fact that construction ranks as one of the top industries for death by suicide. Combined with normal, everyday stresses and compounded by COVID-19, no one goes unaffected. That's why communicating frequently with all employees about acceptance and the importance of mental health is so important.
Make it easy to get help.
Did you know that while less than 50 percent of those with mental illness traditionally seek help, there is an 80 percent success rate of overcoming mental illness with early treatment? Knowing the stigma that exists within the industry, and the rate at which people currently seek help, it's crucial to ensure the process to get help is as simple as possible. Hard hat stickers and posters with a phone number or online resources are some of the most effective ways to share information.
Integrate mental health into your approach to safety.
Every construction job is mentally demanding, and safety is more than PPE. Those struggling with mental illness may be more susceptible to accidents on the jobsite or at home. Just as there are processes and resources for physical safety, it's essential you provide similar resources for mental health.
For example, McCarthy has a wide range of resources on mental health, suicide prevention and jobsite signage available on our intranet. Employees and their families also have access to our Employee Assistance Program, which provides many confidential avenues for help with mental health issues.
Keep it fresh.
Every individual's mental health exists in a state of flux. Our world changes and so do the challenges that create stress in our lives. Instead of a program that's rolled out once and updated every few years, plan to proactively evaluate your resources and determine if your employees' needs are being met. Build a communication plan to ensure you regularly share information, updates and resources with employees.
Share what you learn.
When it comes to safety and mental health, the more our industry collaborates, the more everyone wins. The results of improved safety are projects free of injuries and associated delays, benefiting owners, builders and families everywhere. That's why we're committed to sharing details about our approach, methods and resources with any company or organization, inside or outside the construction industry.
The benefits of breaking the stigma surrounding mental health are considerable for all who touch our industry and for those affected. It's crucial that we come together as an industry to address this pain that has silently impacted our industry for far too long.
Please join us and help break the stigma. Visit shareyourgood.mccarthy.com and tell the world why mental health is important to you and how you take time to manage yours.
Remaining Safe When Returning to Work
Always make safety the most important thing you do. As places of work return to normal, here are five simple ways to increase physical safety in an office, on a jobsite, or during everyday life:
Stretch and flex. A few minutes loosening up your limbs can make a lifetime of difference. Even five minutes can be enough to stave off serious injury. Don't lift anything overly cumbersome or more than 45 pounds alone. When in doubt, ask for help!
Drills. Does everyone in your office know what to do in the event of an emergency? Make your emergency plan easily available and accessible. Practice responding to situations like fires, tornadoes and earthquakes two or three times per year. Review your company's emergency procedures on a regular basis. At home, make sure your family has a plan for actions to take during a fire or inclement weather.
Practice posture. Whether you work on your feet, in a chair, or both, small adjustments to your posture make a difference. Sit and stand up straight, and when you have to hold or lift something use your legs or arms instead of your back.
Avoid shortcuts. Long-term thinking is essential to a safety mentality. Whether you are working, exercising or cleaning those gutters, spend the extra minute on your immediate safety to ensure you have a pain-free future. In a year you won't remember the minute, but if you injure yourself you'll never forget it.
Make it a positive habit. Repetition is key to building habits. Positive reinforcement, a key attribute of McCarthy's safety culture, is one of the best ways to keep safety front of mind. When you see someone working safely, thank them for setting a good example. When you work safely, take a minute to thank yourself and recognize how your actions have a positive impact on yourself and those you care about most.
# # #
About the Author
As Senior Vice President, National Safety, Kevin Maitland is responsible for overseeing the development and implementation of McCarthy's national safety program and document administration function to maintain all company policies and procedures. With more than 30 years of construction experience, Kevin has spent his career in numerous safety roles overseeing safety policies and procedures while working closely with trade partners, clients and OSHA to ensure jobsites are safe. Kevin is a member of the Associated General Contractors of Missouri Executive Safety & Health Committee, a member of the Safety & Crime Prevention Committee for Southern Illinois Builders Association, board member for the Safety Council of Greater St. Louis, company representative with the National Construction Safety Executives and a 23-year member of the American Society of Safety Engineers. Kevin graduated from Illinois State University with a Bachelor of Science, Industrial Technology, Safety & Construction.