Insights
Collin College Launches First Construction Safety Program in the United States
McCarthy Donates $75K to Sponsor Construction Safety Lab and Scholarships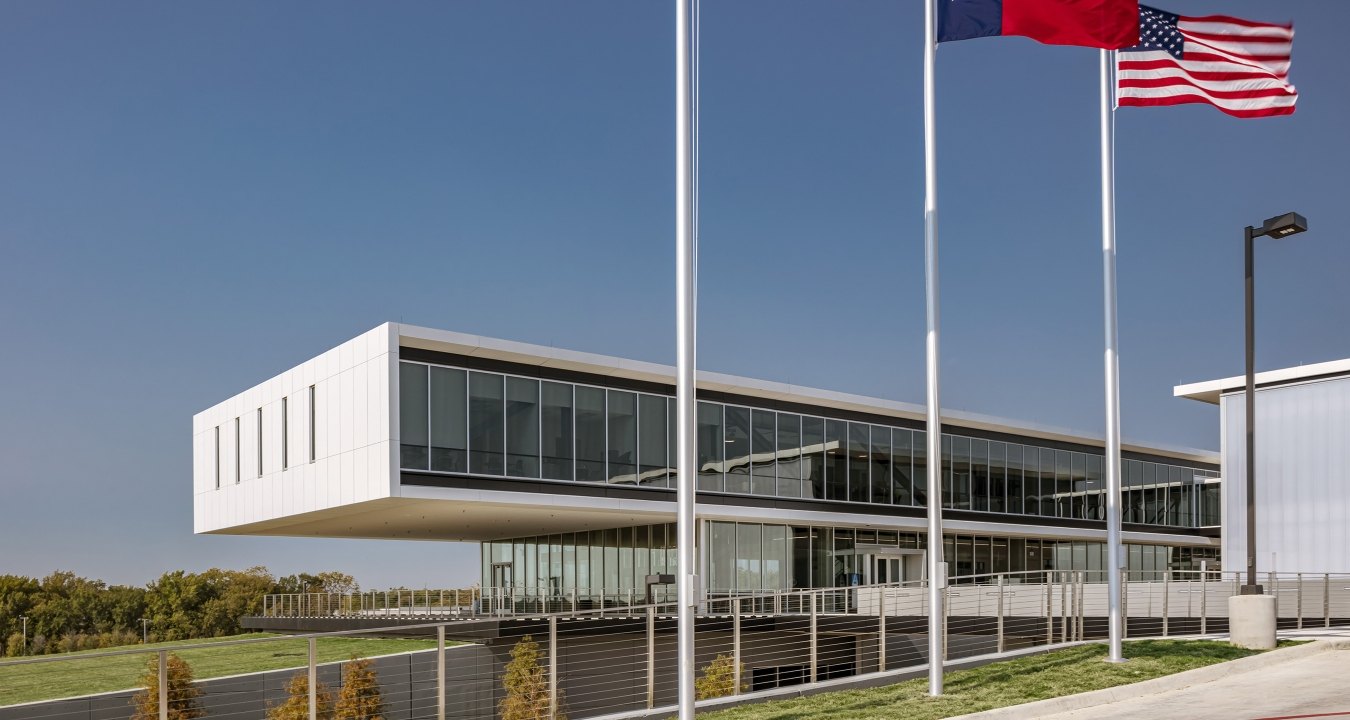 In the fall of 2022, Collin College Technical Campus in Allen, Texas officially launched a construction safety program - a first of its kind in the country. The program is designed to prepare students to enter the workforce as entry-level construction safety officers by providing a wide variety of construction safety and management courses. The program also provides the opportunity to complete an Associate of Applied Science degree that is specific to the construction industry. Safety classes are woven into Collin College's broader construction management program which is a "two plus two," where students earn an associate degree after their first two years with the option to continue to pursue a bachelor's degree.
"Part of our mission as a college is to ensure there is a well-trained, career ready workforce and the construction industry continues to be strong in Texas and around the country. Via our first of its kind construction safety program and safety lab, we are well positioned to provide the right education that will benefit students and employers," said Dr. Neil Matkin, president of Collin College.
In support of Collin College's efforts to educate next generation workers, McCarthy Building Companies, Inc. announced today the company's five-year, $75,000 sponsorship of the construction safety lab. As part of its sponsorship, McCarthy receives naming rights of the lab. The McCarthy Safety Lab will offer hands-on educational opportunities to students in the construction management program. The lab will serve to build a pipeline of talent for the construction industry and offer construction safety students real-world learning opportunities. McCarthy, who has been integral in the program's development, will provide guest lectures and demonstrations at the lab. Further, McCarthy's gift will support the recruiting of students nationwide and yearly scholarships via the Construction Management Excellence Fund.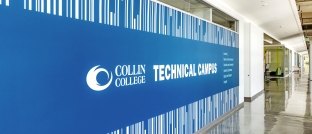 "Jobsite safety is the highest priority for McCarthy and we are thrilled to partner with Collin College on this endeavor," said Nate Kowallis, Senior Vice President of Operations for McCarthy's Dallas office. "As the region grows, we must be prepared to educate the next generation and combat the construction industry's ongoing labor shortage. This safety lab will play a critical part in training and supporting our industry's future workforce."
Recognized by the Association of General Contractors as the safest large contractor in the country, McCarthy emphasizes the importance of safety for its employees and trade partners. The company leads the industry in safety by implementing new measures and technologies including digitizing equipment checks, heat sensing technology, the use of drones in potentially dangerous situations and mental health initiatives.
McCarthy constructed the Collin College Technical campus, which opened in Fall 2020 and specializes in high-demand technical workforce education. Courses are available in automotive, construction, health care, information technology and manufacturing.
"Collin College is proud to feature McCarthy as a prominent partner at our Technical Campus and construction program," said Matkin. "McCarthy was an excellent partner in building this beautiful, state-of-the-art and functional workforce campus, and we are thrilled to continue this collaboration as we expand our program that readies the next generations of workforce on all aspects of the construction industry."
###
About Collin College
Collin College serves more than 57,000 credit and continuing education students annually and offers more than 100 degrees and certificates, including a Bachelor of Science in Nursing (BSN), a Bachelor of Applied Technology (BAT) in Cybersecurity, and a Bachelor of Applied Science (BAS) in Construction Management. The only public college based in Collin County, Collin College is a partner to business, government, and industry, providing customized training and workforce development. For more information, visit www.collin.edu.
About McCarthy
McCarthy Building Companies, Inc. is the oldest privately held national construction company in the country – with nearly 160 years spent collaborating with partners to solve complex building challenges on behalf of its clients. With an unrelenting focus on safety and a comprehensive quality program that spans all phases of every project, McCarthy utilizes industry-leading design phase and construction techniques combined with value-add technology to maximize outcomes. Repeatedly honored as a Best Place to Work and Healthiest Employer, McCarthy is ranked the 19th largest domestic builder (Engineering News-Record, May 2022). With approximately 6,000 salaried employees and craft professionals, the firm has offices in St. Louis; Atlanta; Collinsville, Ill.; Kansas City, Kan.; Omaha, Neb.; Phoenix; Las Vegas; Denver; Austin, Channelview, Dallas, and Houston, Texas; and San Diego, Newport Beach, Los Angeles, San Francisco, San Jose and Sacramento, Calif. McCarthy is 100 percent employee owned. More information about the company is available online at www.mccarthy.com or by following the company on Facebook, Twitter, LinkedIn and Instagram.