Insights
Little Boat, Big Impact
Civil + Structural Engineer features McCarthy's unpiloted survey vessel on their cover story.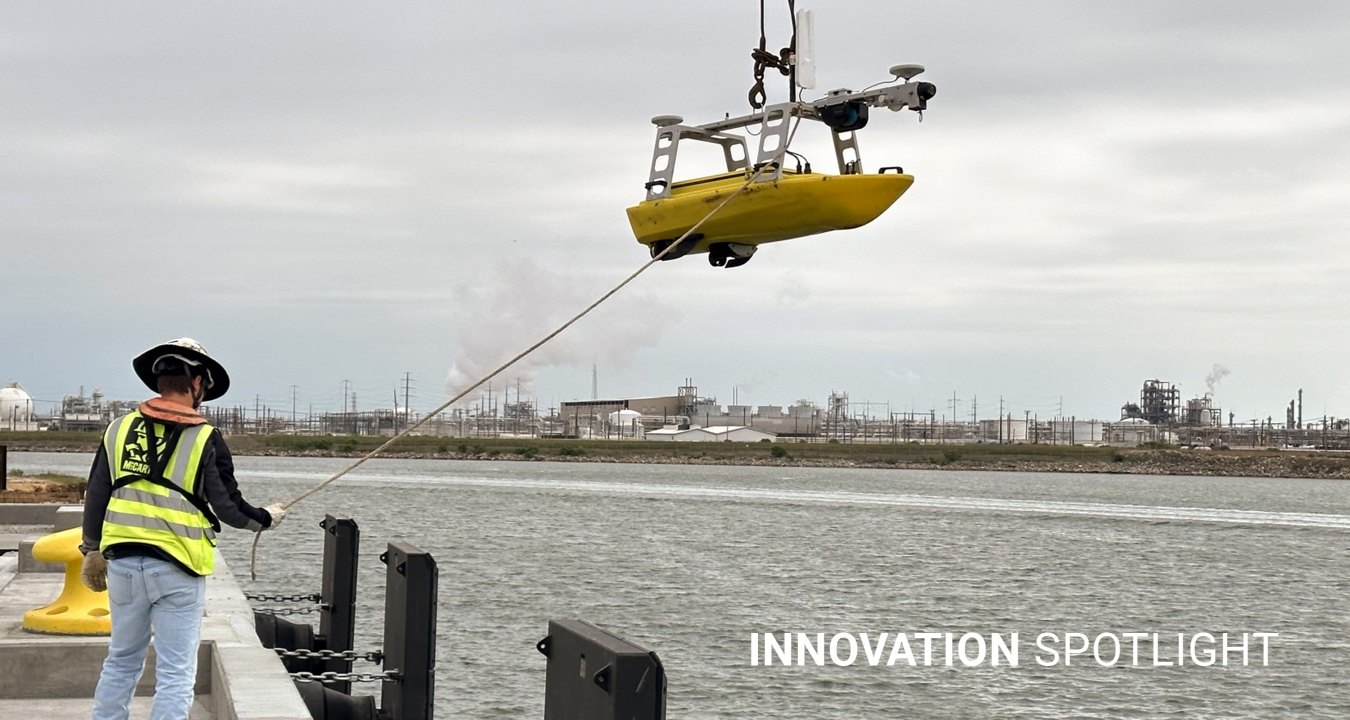 Innovation Spotlight
McCarthy has been a part of many projects working on ports along the Texas Gulf Coast over the past few decades. In being focused on innovation throughout the construction process, McCarthy is always looking for new ways to save time and money while keeping safety top-of-mind. Recently, McCarthy has begun to use a small (five-foot by three-foot) unpiloted survey vessel (USV) to assist with port projects. Using sonar technology, the USV collects data on the seafloor and finds obstructions within the work area.
Read more about McCarthy's USV and hear from Senior Field Manager, Sarah Johnson, in Civil + Structural Engineer.
Marine and port terminal construction remains a vital source of investment to facilitate international trade. Increasing port capacity, improving efficiency and meeting real-world challenges requires constant innovation. Explore more of our marine construction projects to see our work!