Insights
Construction Inclusion Week: Sparking Change in the Construction Industry
McCarthy recently participated in the second annual Construction Inclusion Week (CIW).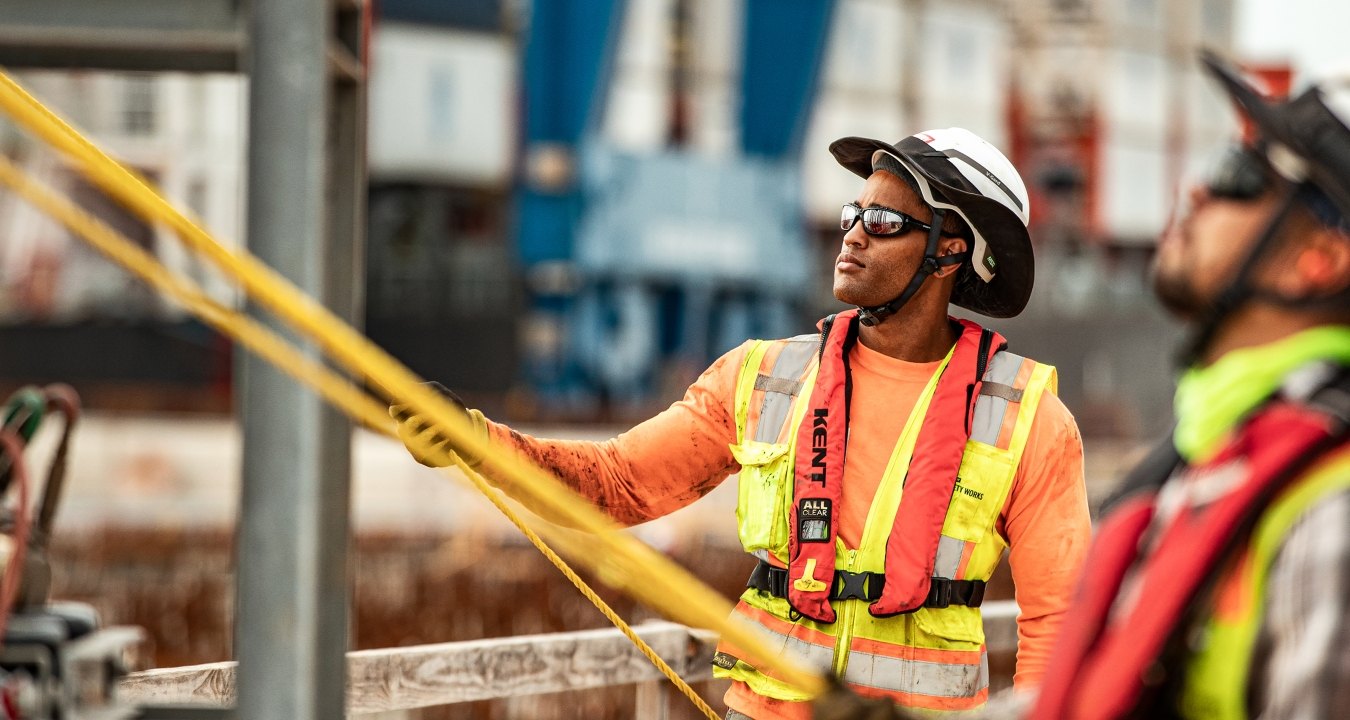 McCarthy recently participated in the second annual Construction Inclusion Week (CIW) – a week dedicated to building awareness about the need to improve diversity and inclusion across the construction industry and an opportunity to take steps to move us all forward.  
When the Time for Change consortium came together to establish the week, it was designed to be a coordinated effort to build momentum and commit to working together to drive real change. Participating firms are encouraged to organize activities at their jobsites and offices to offer opportunities for construction professionals to engage in conversations regarding leadership commitment and accountability for diversity, equity and inclusion, allyship, belonging, supplier diversity, workplace culture, community engagement and more. Regardless of where an organization is on its DEI journey, Construction Inclusion Week is designed to offer resources and a place that works for everyone. 
As a founding member of Time for Change and leader in launching Construction Inclusion Week, McCarthy hopes the week helps foster conversations that create alignment and advance inclusion throughout our company and among our industry partners. Construction Inclusion Week was created to be a catalyst to get these conversations started, but it is just the beginning. If we genuinely want to attract, retain, and develop the best talent and maximize supplier diversity, we must grow our industry's culture to be truly inclusive every day. 
Why Construction Inclusion Week Matters
In 2021, the National Institute of Building Sciences partnered with Avenue M Group and published survey results indicating inclusion remains an area that needs amplified improvement and attention throughout the industry. While we recognize a need for increased representation of minorities and women in both entry-level and leadership positions, the survey also indicated a lack of inclusion among those currently working in the industry. In the survey, 28 percent of respondents indicated they have experienced discrimination or prejudice based on age. In addition, 66 percent have experienced discrimination or prejudice based on gender, while others had experienced discrimination or prejudice based on race/ethnicity.  
Addressing these trends begins at the leadership level, anchoring a top-down approach. While the first step is updating our practices, policies and procedures and evaluating opportunities and goals, leaders must set a strong example of expected behavior. It is moving beyond the corporate commitments and activating systems that support meaningful and ongoing learning and development, increased representation at every organizational level, and equity-based outcomes. Inclusive leaders actively seek out and consider different perspectives to inform their decision-making and collaborate more effectively with others.   
What can we do beyond this week? 
To build on the momentum from the week, we must all turn awareness into action in the following ways: 
Make a Personal and Visible Commitment: You do not need to lead a team to make a personal and visible commitment to DEI. Actively seek out different perspectives, recognizing that diverse perspectives come from both personal and work experiences. Across every level of an organization, you can leverage new learnings, behaviors and allyship to articulate an authentic commitment to inclusivity. 
See Something, Say Something: So often, "see something, say something" is relegated to interventions. That's critical, but there is more to it. Employees and DEI leaders often take note of policies or practices that don't mirror the mission of corporate statements. It's important to make space for policy change and progress.  
Listen: Seems simple enough, right? The DEI space is fraught with well-intentioned misfires. While many organizations prop up new programs every year, often less than half their employees report seeing any signs of improvement in organizational culture or improved representation at executive and board levels. Listening to teams while also resourcing qualitative and quantitative data will lead to better results.  
To learn more about Construction Inclusion Week, visit www.constructioninclusionweek.com  
About the Author 
Kamecia Mason serves as McCarthy's Vice President, Diversity, Equity and Inclusion, overseeing the firm's national internal and external strategy and implementation. With a reputation for leadership within the industry focused on enhancing inclusive cultures and community engagement, Mason has been recognized by multiple organizations for her commitment. Most recently, she was named to the Dallas Regional Chamber's 2023 Leadership Dallas class. Additional accolades Mason has received include being named to the 2016 "40 under 40" list by the Dallas Business Journal, 2015 Top 50 Black Professionals and Entrepreneurs by D-Mars Magazine, 2014 Luna Women's Business Advocate of the Year by the Regional Hispanic Contractors Association, and 2013 Advocate of the Year by the Dallas-Fort Worth Minority Supplier Development Council. Mason holds Certified Diversity Executive credentials from the Institute for Diversity and completed Yale's Fostering Inclusion and Diversity Program.