Insights
M
c

Carthy Completes Construction of Parish Episcopal School's Noble Family Performing Arts Center
Located at the School's Midway campus, the 55,000-square-foot facility will host student performances and arts classes, as well as high-caliber community and cultural events.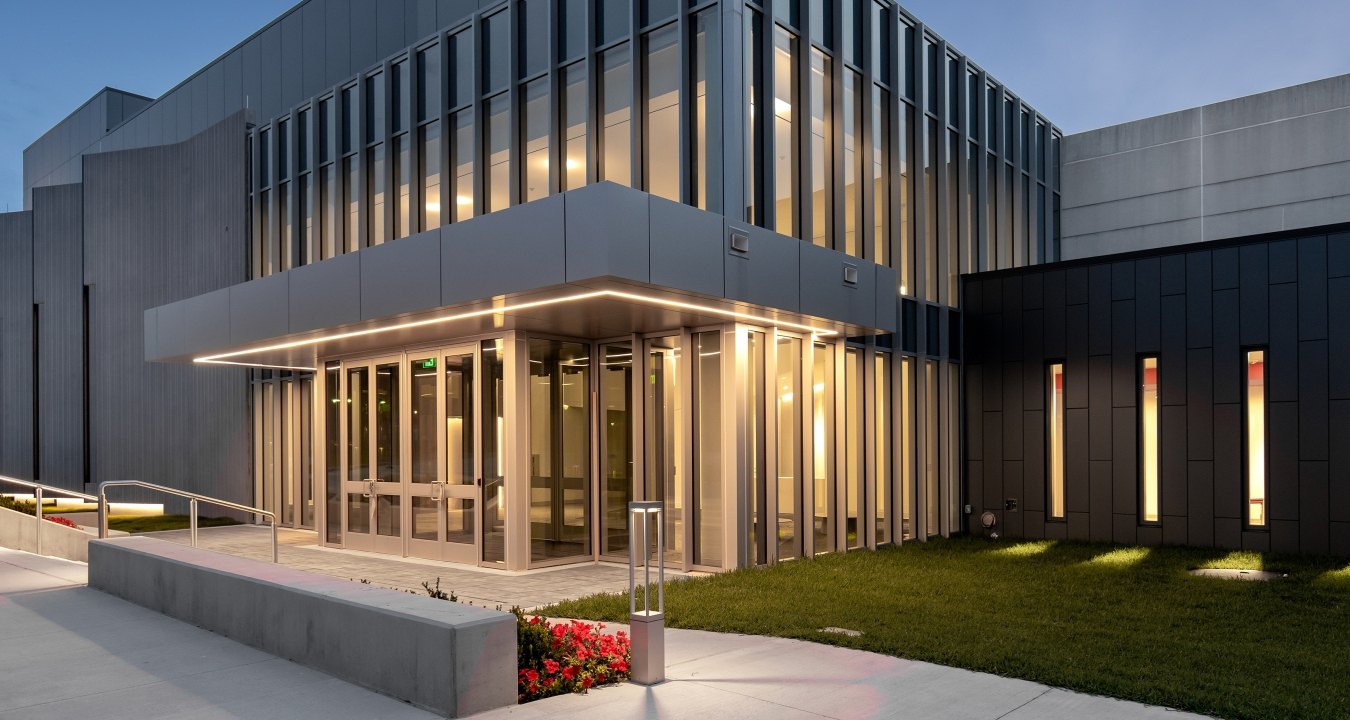 55,000 -square-foot expansion includes performance spaces and art galleries
McCarthy Building Companies, Inc. has completed construction on Parish Episcopal School's Noble Family Performing Arts Center in Dallas. Located at the School's Midway campus, the 55,000-square-foot facility will host student performances and arts classes, as well as high-caliber community and cultural events. McCarthy broke ground on the center in November 2019.
"McCarthy has extensive experience constructing cutting-edge arts and cultural facilities, and we were so pleased to work alongside Parish Episcopal to create a space that will allow students to explore their creativity and share their talents," said Joe Jouvenal, McCarthy's southern region president. "During construction, McCarthy incorporated several technological advances into the project, including utilizing BIM models, laser scans of the slab and aerial images to ensure the successful development and quality of the project, while staying on schedule."
The state-of-the-art facility, designed by BOKA Powell, consists of various spaces including a 515-seat performance hall, 120-seat black box theater, a music hall, rehearsal rooms, a film screening room and two dedicated dance studios. Professional-grade features include optimized acoustics and a control room with the latest light and sound equipment. Back-of-house spaces include a scene shop, dressing rooms and tailoring shop as well as storage space, offices, and a dedicated storm shelter. The center also includes gallery space that will display works by students as well as visiting artists.
"It is rare to have the opportunity to make a significant addition to the work of a renowned architectural practice like Pei Cobb Freed, which through its founder I.M. Pei has made such a strong impact on Dallas' design landscape," said Andrew Bennett, partner and design principal with BOKA Powell. "Originally built in 1982 as a corporate headquarters for ExxonMobil, Parish Episcopal School has embraced the campus' unique design. The Noble Family Performing Arts Center connects to the existing buildings and incorporates many of the same materials. Pre-cast concrete panels are arranged in a rhythmic pattern to capture the sunlight in a theatrical manner as a reinterpretation of the dramatic north light of the existing Great Hall vault. A grand entrance welcomes guests into a naturally lit lobby. Illuminated portals on the back of the undulated, precast veil draw users into the flexible proscenium theater hall inside."
The chamber of the performance hall is more than 50 feet tall, constructed with prefabricated, curved walls to enhance acoustics, complimented by large trusses. Precast panels were formed into a unique shape with glass that align the exterior wall along the entrance of the building.
"Our school's 50th Anniversary year is a fitting time to open this new performance and community center, which will play a pivotal role as we celebrate our history and launch a future of limitless possibilities for our students," said Dave Monaco, Allen Meyer Family Head of School. "McCarthy has been a valuable partner as we realize our vision for expanded and transformational facilities for the Parish community."
McCarthy also served as general contractor of the School's recent expansion, the Gene E. Phillips Activity Center, which opened for the 2017-2018 school year. The activity center consists of a 24,000-square-foot space for athletics and other school activities, as well as storage and restrooms. BOKA Powell served as architect.
McCarthy has a long-standing history of constructing complex, architecturally significant, cultural arts centers and performance spaces. In addition to Parish Episcopal's Noble Center, McCarthy's Dallas portfolio of entertainment and institutional projects includes the AT&T Performing Arts Center, Dee and Charles Wyly Theatre, the Moody Performance Hall, Klyde Warren Park and Amphitheater, and the Plano ISD Fine Arts Center. Additionally, McCarthy built the Holocaust Museum Houston Lester and Sue Smith Campus, the Museum of Fine Arts Houston's Glassell School of Art and the Nancy and Rich Kinder Building as well as the Kinder High School for the Performing and Visual Arts, Houston.
###
About McCarthy
McCarthy Building Companies, Inc. is the oldest privately held national construction company in the country – with more than 150 years spent collaborating with partners to solve complex building challenges on behalf of its clients. With an unrelenting focus on safety and a comprehensive quality program that span all phases of every project, McCarthy utilizes industry-leading design phase and construction techniques combined with value-add technology to maximize outcomes. Repeatedly honored as a Best Place to Work and Healthiest Employer, McCarthy is ranked the 9th largest domestic builder (Engineering News-Record, May 2020). With approximately 5,000 salaried employees and craft professionals, the firm has offices in St. Louis, Atlanta; Collinsville, Ill.; Kansas City, Kan.; Omaha, Neb.; Phoenix; Las Vegas; Denver; Dallas, Houston; and San Diego, Newport Beach, San Francisco, San Jose and Sacramento, Calif. McCarthy is 100 percent employee owned. More information about the company is available online at www.mccarthy.com or by following the company on Facebook, Twitter, LinkedIn and Instagram.