Insights
M
c

Carthy Joins More Than 5,000 Firms Participating in Construction Inclusion Week
Industry-Wide Event, Construction Inclusion Week, Continues to Gather Momentum in its Third Year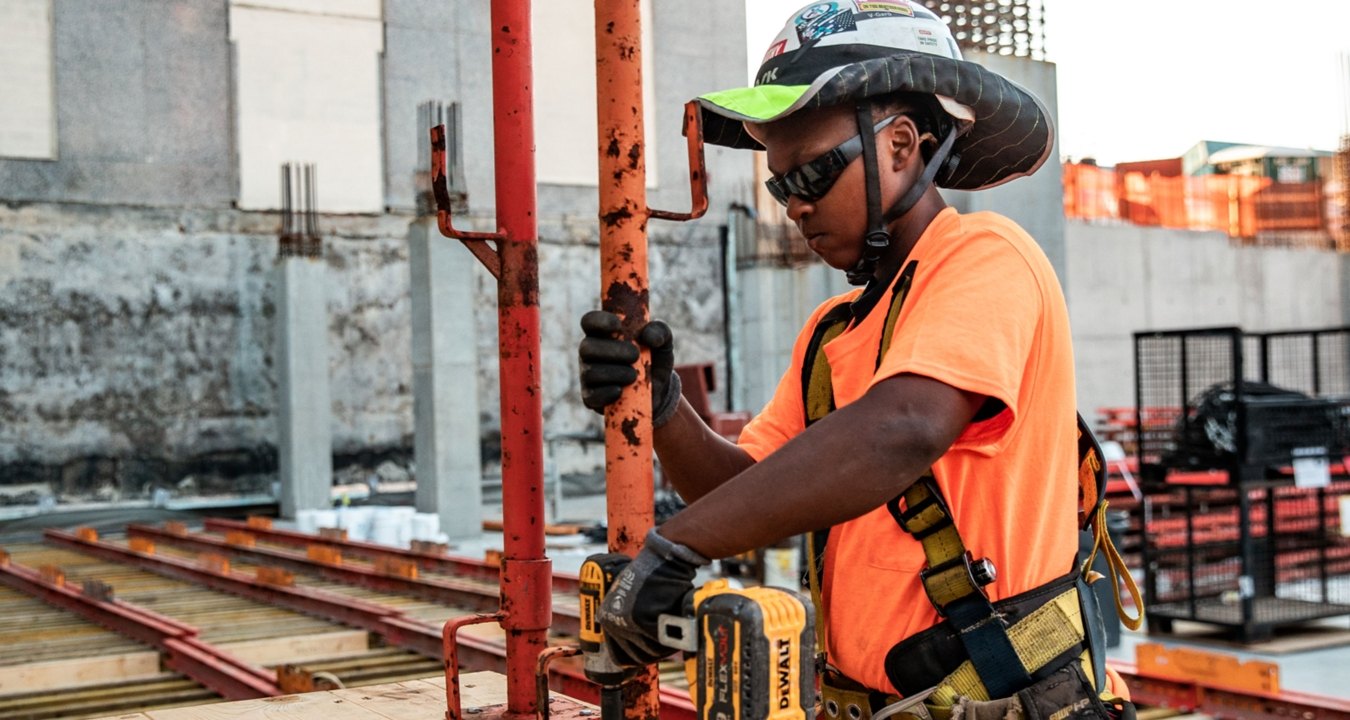 McCarthy Holdings, Inc., one of the nation's premier construction companies, is joining with many others across the industry to celebrate Construction Inclusion Week (CIW) Oct. 16-20, 2023.  
What is Construction Inclusion Week?
CIW is designed to amplify awareness while celebrating diversity, equity and inclusion (DEI) across the construction industry. Open to firms of all sizes, CIW provides educational and business resources for the construction industry including craft professionals, jobsite and office teams, and industry affiliates. Engagement in the 2023 event has more than doubled from 2022 participation, surpassing more than 5,000 firms registered. 
"Now in its third year, participation and momentum around Construction Inclusion Week continues to grow," said Ray Sedey, McCarthy CEO and chairman. "It's exciting to see so many coming together to help build an industry where everyone can truly feel valued and included. At McCarthy, we are committed to sustaining a culture that delivers great experiences for everyone, and we encourage others across the industry to join us. When we all work together, we can move change forward – faster." 
McCarthy's Participation in Construction Inclusion Week
To engage McCarthy's more than 7,500 salaried and craft professionals during the week, McCarthy jobsites and offices will be participating in toolbox and table talks to support daily CIW themes, hosting supplier diversity outreach events with community partners, and hosting all-company webinars. Webinar topics include: 1) Commitment, Accountability & Inclusive Leadership; 2) Belonging and the Power of IRGs; and 3) From Pencil to Practice – Inclusive Workplace Culture. In addition, employees across the country will be participating in a variety of community engagement activities including: 
Hands-on construction activities and equipment demonstrations at local Title 1 schools  
Book and STEM-related school supply drives  
Community organization supply drives 
Student jobsite visits  
Local McCarthy Construction 101 events to introduce high school girls to construction careers 
"McCarthy is committed to providing an inclusive environment built on the foundation of opportunity for all — without barriers," said Kamecia Mason, McCarthy Vice President, Diversity, Equity and Inclusion. "This commitment aligns with our core values and includes not only our employees, but also our clients, workforce, industry partners and communities. We are continuing to progress on our McCarthy DEI journey, and CIW offers an outstanding opportunity to collaborate with our industry partners to make a unified impact."  
ABOUT CONSTRUCTION INCLUSION WEEK 
The first national Construction Inclusion Week event was launched in 2021 to harness the collective power of general contractors, specialty contractors, subcontractors, and suppliers to build awareness and improve diversity and inclusion in the construction industry. Firms can access free materials and resources to bring awareness to diversity, equity and inclusion. Resources are flexible, allowing firms to plan robust activities within their organizations. For more information, visit www.constructioninclusionweek.com  
ABOUT McCARTHY 
McCarthy Holdings, Inc., comprised of McCarthy Building Companies, Inc. and Castle Contracting, LLC, is the oldest privately held national construction company in the country – with nearly 160 years spent collaborating with partners to solve complex building challenges on behalf of its clients. With an unrelenting focus on safety and a comprehensive quality program spanning all phases of every project, McCarthy utilizes industry-leading design phase and construction techniques combined with value-add technology to maximize outcomes. Repeatedly honored as a Best Place to Work and Healthiest Employer, McCarthy is 100 percent employee owned. A founding member and original organizer of Construction Inclusion Week in 2021, McCarthy is serving as co-chair of the 2023 event.