Insights
M
c

Carthy Named ENR California 2023 Contractor of the Year
McCarthy has been named Engineering News-Record (ENR) California Contractor of the Year for 2023, highlighting the builder's unwavering dedication to strengthening California communities and delivering an exceptional experience for clients and industry partners. With six offices across the Golden State, McCarthy's approach is closely integrated with each client and their business, providing value-driven solutions through all phases of the project life cycle.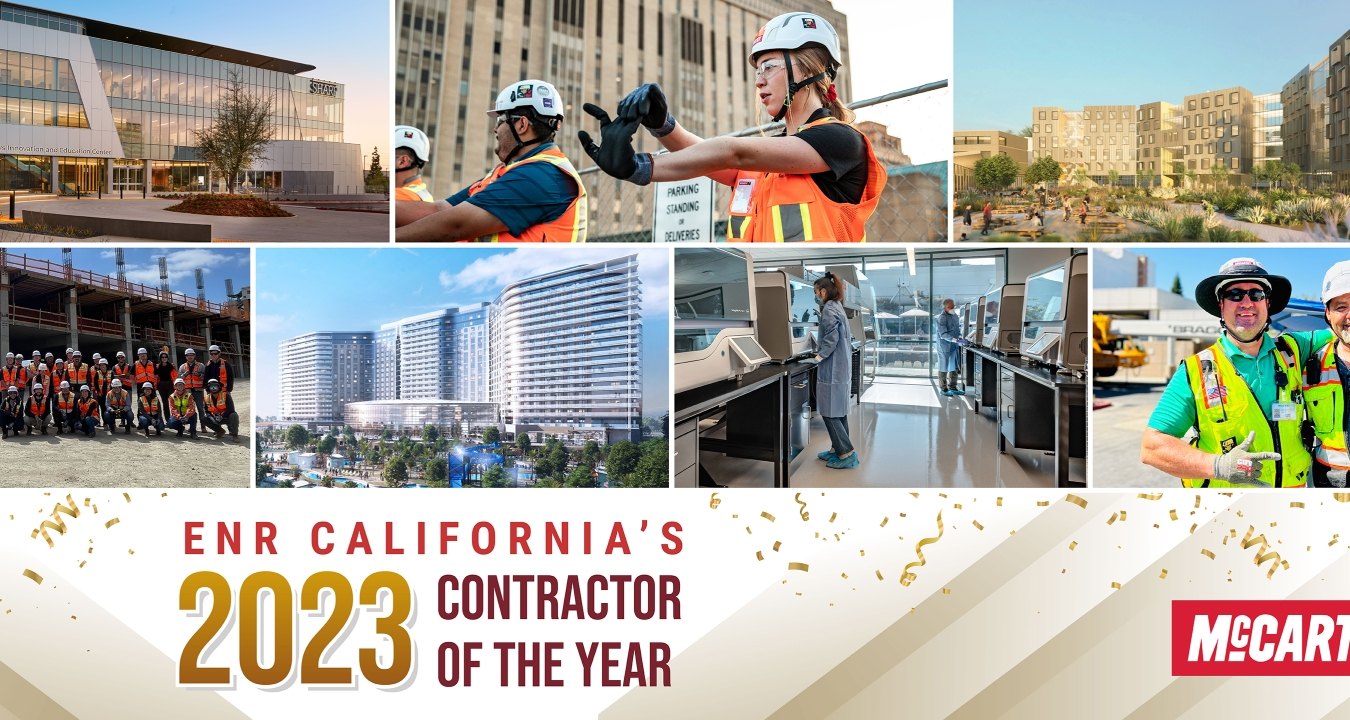 ENR selected McCarthy for this significant honor in part due to the firm's expanded line of preconstruction and construction services, along with McCarthy's adaptability, innovative strategic vision, and in-demand expertise in a variety of markets including healthcare, commercial, hospitality, education, parking, water and renewable energy.  
Just a few of McCarthy's current and recently completed projects in California include: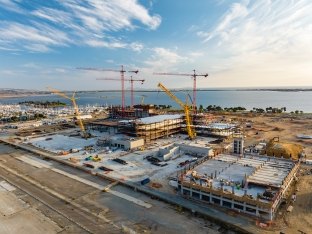 Gaylord Pacific Resort Hotel & Convention Center 
At nearly 2 million square feet and 22 stories tall, this new, highly anticipated destination resort will host 1,600 rooms to serve as the anchor for the future development of Chula Vista's bayfront. Scheduled to open in 2025 and a joint venture with Mortenson Construction, this is currently the largest hotel under construction in the United States.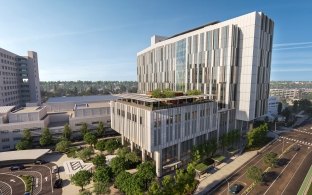 UC Davis Health California Tower 
The California Tower project reflects UC Davis Health's long-time commitment to education, research, patient care and community health. When completed in 2030, California Tower will include a 14-story hospital facility and 5-story pavilion adjacent to the existing medical center – part of a hospital complex that has served the neighborhoods at this location for 150 years. This new $3.75 billion project will further harness the advantage of being Sacramento County's second-largest employer to increase community wealth-building and strengthen the socioeconomic infrastructure of the surrounding neighborhoods. 
Tarzana Reimagined at Providence Cedars-Sinai Tarzana Medical Center 
In one single effort, McCarthy completed a comprehensive seismic retrofit of the existing campus that coordinated with the future construction of a patient tower, including significant utility relocations while ensuring the hospital remained at full power throughout the entire process. Completing this project increased the size of the hospital's emergency department to meet the increased need for emergency services in the area.  
IQHQ Spur Phase 1 
Spur Phase 1 is a Class A, high-tech life science building next to Highway 101 and the South San Francisco Caltrain Station. The project is a new 330,000-square-foot, eight-story building with a mechanical penthouse on the roof level and four levels of below-grade parking. Ground-level amenities include bike storage and a fitness center, café, conference room, and lobby reception area. The building features cladding and fins with dynamic exterior lighting that will be a landmark from the highway and neighborhood, drawing science and technology workers to its dynamic urban environment. Sustainable components include the use of daylighting, bioretention, recycled water irrigation and indoor air quality.  
UCLA Neuropsychiatric Replacement Hospital 
This progressive design-build project separates the neuropsychiatric specialty from the Ronald Regan Medical Center, effectively increasing the center's bed count to create a state-of-the-art medical center and will revolutionize mental health care in the Los Angeles community. It is also one of the few all-electric healthcare facilities in California.  
San Jose State University Interdisciplinary Science Building (ISB) 
This 160,000-square-foot, 8-story interdisciplinary science building houses teaching and research laboratories, administrative spaces, instructional areas, conference rooms, high performance computing areas, and student collaborative spaces. As the first new science facility constructed on campus in 35 years, McCarthy and the design-build team aligned the immense needs of a large stakeholder group in a decision-making process to efficiently advance the project design.  
UC Riverside School of Business 
Known as the "gateway to the future and new south district on campus," this 64,000-square-foot building is LEED-Gold certified, highlighting McCarthy's dedication to higher learning and community building through eco-friendly design. 
McCarthy's ongoing success is driven by pioneering virtual design and construction, integrated technology in preconstruction services, and strategic prefabrication and modular construction. The team's commitment to excellence extends far beyond the projects themselves. McCarthy is dedicated to building lasting relationships with local trade partners and professionals, mentoring students who are interested in entering the construction industry and championing diversity in the workplace. 

Read More about McCarthy's ENR California Top Contractor Award