Insights
M
c

Carthy Tops Out Matador Activity Center at Arizona Western College
45,000-square-foot building will house multimedia center and esports arena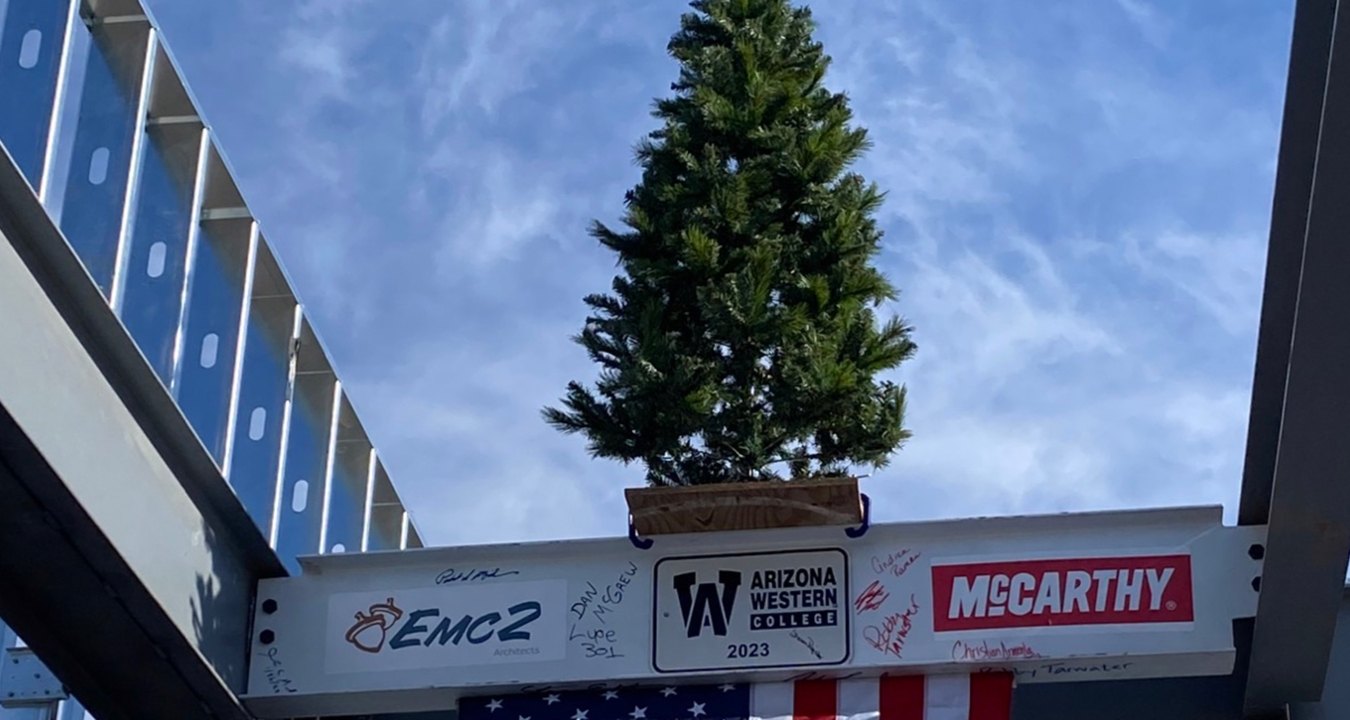 45,000-square-foot building will house multimedia center and esports arena 
McCarthy Building Companies recently completed the topping out of the $17.5 million Matador Activity Center at Arizona Western College . The center, which will serve more than 11,000 students, features a two-story, 45,000-square-foot building set on 3.5 acres within the campus and will open in fall 2023.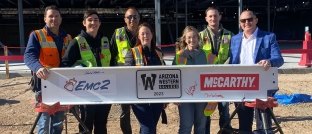 Matador Activity Center - Bringing Students Together
The Matador Activity Center will include a lecture hall, multiple instructional modalities, shared common areas, conference rooms, Maker Space, an eatery, game areas and a state-of-the-art multimedia center and eSports arena. The multimedia center will house the KAWC radio station and broadcast television studio with an emphasis on modern technology. Students and the public will be able to observe behind-the-scenes production through glass walls and TV monitors.  
The Matador Activity Center will also provide honors students with a sanctuary to study and collaborate on group projects. It will also house a food pantry and clothing program for disadvantaged students named Andale's Pantry. There is also 13,000 square feet of administrative space on the second floor. 
"Achieving topping out on the Matador Activity Center is exciting and brings our objective of further contributing to the student experience at AZ Western College and serving future generations closer to realization," said AWC President Dr. Daniel Corr. "We're thrilled to see the progress on the building and look forward to opening it up to our students and staff this fall." 
The project is being funded through board-approved revenue bonds for the college's capital building efforts. Revenue bonds do not raise taxes for local taxpayers in Yuma and La Paz County; instead, they guarantee revenue to pay off bonds.  
"Topping out a project is an important milestone to mark the great progress our team is making," said Jakob Lund, project manager at McCarthy Building Companies. "On-site and around campus, you can feel the excitement for what the new building will bring to the students and staff. We're proud to help make the College's vision of an enhanced student engagement experience a reality." 
EMC2 is the design architect on the Matador Activity Center. Major trade partners working on the project include Haxton Masonry, Delta Diversified Enterprises, Yuma Valley Contractors, Pacific Steel Inc. and Progressive Roofing. 
About McCarthy
McCarthy Building Companies, Inc. is the oldest privately held national construction company in the country – with nearly 160 years spent collaborating with partners to solve complex building challenges on behalf of its clients. With an unrelenting focus on safety and a comprehensive quality program that span all phases of every project, McCarthy utilizes industry-leading design phase and construction techniques combined with value-add technology to maximize outcomes. Repeatedly honored as a Best Place to Work and Healthiest Employer, McCarthy is ranked the 19th largest domestic builder (Engineering News-Record, May 2022). With approximately 6,000 salaried employees and craft professionals, the firm has offices in St. Louis; Atlanta; Collinsville, Ill.; Kansas City, Kan.; Omaha, Neb.; Phoenix; Las Vegas; Denver; Austin, Channelview, Dallas, and Houston, Texas; and San Diego, Newport Beach, Los Angeles, San Francisco, San Jose and Sacramento, Calif. McCarthy is 100 percent employee owned. More information about the company is available online at www.mccarthy.com or by following the company on Facebook, Twitter, LinkedIn and Instagram.