Insights
New Innovation and Craft Workforce Center in Chandler, Ariz. Unveiled by M
c

Carthy
McCarthy unveiled a new multifunctional Innovation and Craft Workforce Center (ICWC) with a ribbon-cutting ceremony.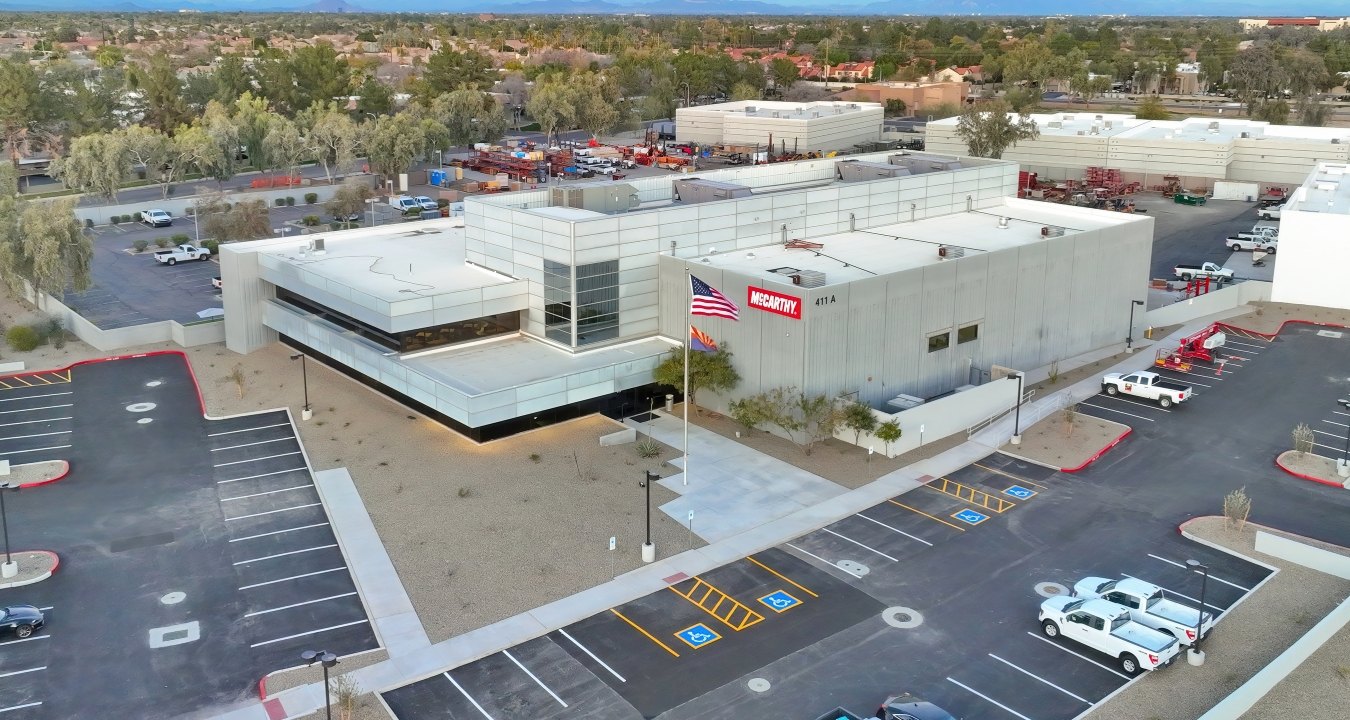 McCarthy unveiled a new multifunctional Innovation and Craft Workforce Center (ICWC) with a ribbon-cutting ceremony. The facility serves as home to the firm's craft workforce training, providing career development opportunities for those in the trades and the next generation of craft workers.
The 40,000-square-foot, two-story facility, located at 411 N. Roosevelt Ave. in Chandler, Ariz., serves the firm's approximately 500 Arizona-based and 2,000 regional craft professionals and trade partners. It will be utilized to conduct discipline-specific craft training; prefabricate and modularize components for installation on McCarthy projects; provide space for McCarthy's craft-focused teams; and to house equipment. The ICWC also includes the firm's integrated design department, self-perform teams, the solar group's O&M control center, an equipment maintenance and storage area, additional office space, and an outside yard featuring a BBQ /dining area for team-building events. 
The facility will also support the development of Arizona's future construction trade workforce through partnering with local Career and Technical Education (CTE) programs, such as the East Valley Institute of Technology (EVIT), Western Maricopa Education Center (West-MEC), ACE Mentor Program of America, and various other K-12 and college programs.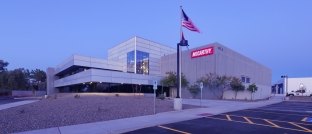 "The need to develop a more robust skilled craft workforce has intensified in recent years with the population growth in Arizona and across the Southwest, requiring communities to expand on the construction of critical infrastructure and facilities," said Justin Kelton, president of McCarthy's Southwest region. "With our new best-in-class Innovation and Craft Workforce Center, McCarthy is doubling down on its commitment to our craft professionals and helping to train the next generation of those skilled in the trades, while also providing our clients with value-add innovations that improve their projects."
According to the National Center for Construction Education & Research, the U.S. currently lacks approximately 430,000 construction workers. Moreover, 80% of construction employers struggle to fill hourly craft jobs or salaried professional positions (Associated General Contractors). Due to this workforce shortage, craft professionals can find competitive pay in the construction industry. In fact, workers in construction now earn an average of 18.1% more per hour than in the private sector as a whole (AGC). 
The ICWC expands McCarthy's construction teams focused on various aspects of the construction process while fostering an environment for innovation through collaboration, and scaling the solutions to bring them to market. The ICWC combines teams in multiple areas, including: 
Integrated Design: Collection of construction project information in design management for analysis and adjustments to processes and tools that can be applied to all construction delivery methods and training project teams to offer value-add innovations to client projects.
Self-Perform: Concrete, mechanical, electrical, and carpentry self-perform teams support McCarthy's delivery of self-perform preconstruction and construction services on projects in the Southwest region, aiding in quality and scheduling.
Virtual Design and Construction (VDC): Utilization of advanced technology to allow a design and construction team to estimate, coordinate, plan and build projects in the virtual space, long before construction begins. This provides a clear picture of the project and the best way to proceed with construction, budgeting, scheduling, logistics and safety.
Prefabrication: A dedicated warehouse space for teams to prefabricate construction materials and deliverables for McCarthy's projects across the Southwest region.  
Solar Operations & Management Center: For the monitoring, controlling, and facilitating of day-to-day operations and performance of McCarthy-constructed solar fields across the country. From the center, the team proactively and remotely detects and corrects performance shortfalls before they impact the performance of solar projects.
McCarthy collaborated with design partner, DLR Group, to reimagine the space at ICWC into a place that celebrates craft workforce development and innovation. The interior scope of this project included renovation of 32,000 square feet of office/training space and 8,000 square-feet of warehouse/ prefabrication space. The new facility expands McCarthy's Arizona operations into the East Valley, marking the company's third facility in the state. McCarthy also has facilities in Phoenix and Flagstaff, Ariz.
B-roll of the facility, student training and ribbon cutting event is available here. 
About McCarthy
McCarthy is the oldest privately held national construction company in the country – with nearly 160 years spent collaborating with partners to solve complex building challenges on behalf of its clients. With an unrelenting focus on safety and a comprehensive quality program that span all phases of every project, McCarthy utilizes industry-leading design phase and construction techniques combined with value-add technology to maximize outcomes. Repeatedly honored as a Best Place to Work and Healthiest Employer, McCarthy is ranked the 19th largest domestic builder (Engineering News-Record, May 2022). With approximately 6,000 salaried employees and craft professionals, the firm has offices in St. Louis; Atlanta; Collinsville, Ill.; Kansas City, Kan.; Omaha, Neb.; Phoenix; Las Vegas; Denver; Austin, Channelview, Dallas, and Houston, Texas; and San Diego, Newport Beach, Los Angeles, San Francisco, San Jose and Sacramento, Calif. McCarthy is 100 percent employee owned. More information about the company is available online at www.mccarthy.com or by following the company on Facebook, Twitter, LinkedIn and Instagram.