Insights
Sun Mountain Solar Project Enters Commercial Operation
 McCarthy has a proven track record of successfully building large utility-scale projects in Colorado and across the U.S.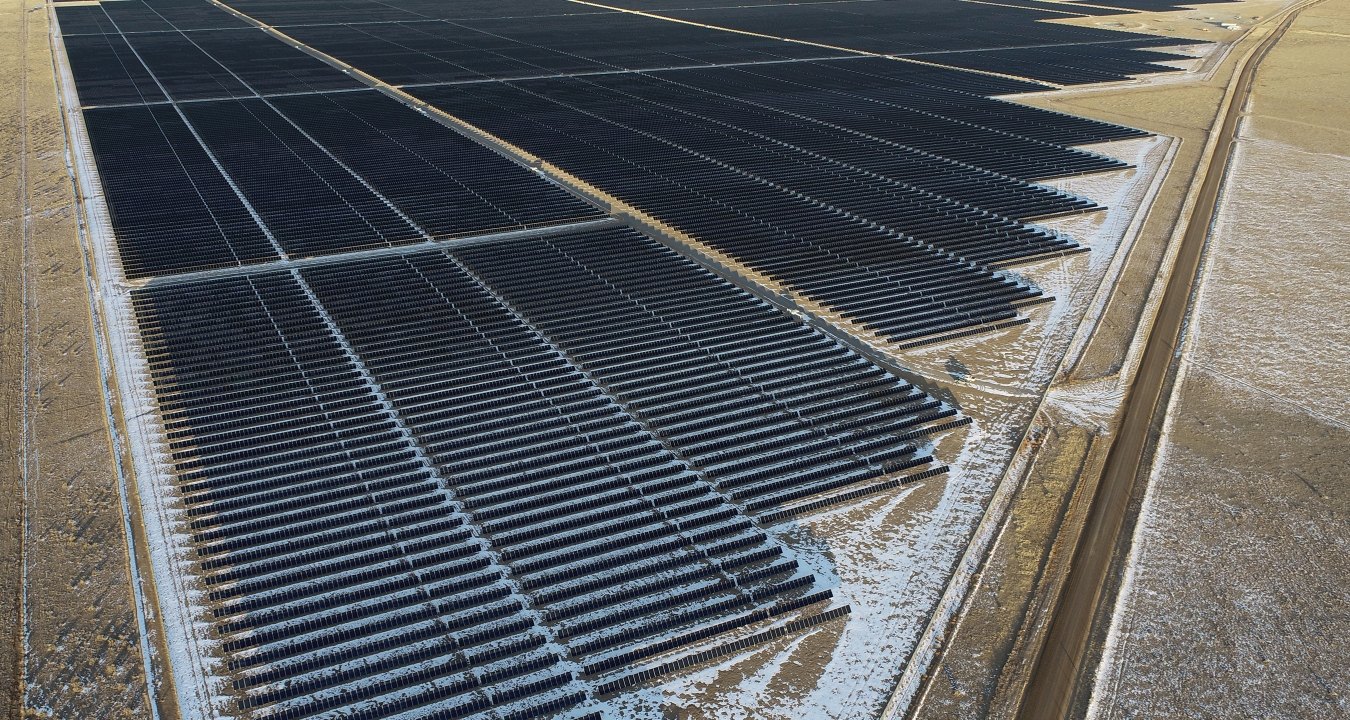 Global solar leader Lightsource bp, together with Xcel Energy and McCarthy Building Companies, has brought the 293 megawatt (MWdc) Sun Mountain solar project in Pueblo, Colorado, into commercial operation. The project is Lightsource bp's second in the city with power sales to Xcel, representing a cumulative half-billion-dollar private investment in Colorado's clean power infrastructure. The solar project was part of Xcel Energy's 2018 resource plan and supports the company's current Colorado Energy Plan that is expected to provide electricity from approximately 80% renewable sources and reduce carbon emissions 85% by 2030, while maintaining affordable and reliable service for customers.
Sun Mountain Solar Project By-the-Numbers
Brings Lightsource bp statewide operating solar assets to nearly 600 megawatts
Marks second solar project in Pueblo, CO under the partnership between Xcel Energy and Lightsource bp
Project created hundreds of U.S. jobs, supporting domestic manufacturers
Robert Kenney, president of Xcel Energy—Colorado: "We are excited to complete another major solar project in Pueblo with Lightsource bp, adding even more renewable energy to our system. This collaboration benefits the community, the state and all our customers by bringing more clean, low-cost energy to our system, while meeting our commitment to our communities as we lead the clean energy transition."
Lightsource bp's Commitment to a Clean Colorado
Lightsource bp has financed and will own and operate Sun Mountain, delivering the solar-generated electricity to Xcel Energy under a long term power purchase agreement. The 293MW project is providing enough clean, affordable energy to power more than 53,000 homes, abating over 400,000 metric tons of greenhouse gas emissions annually – the equivalent of taking 87,000 fuel-burning cars off the road each year. At both Lightsource bp solar farms in Pueblo, the Sun Mountain and Bighorn Solar projects, Lightsource bp has installed and is conserving in total over 3,000 acres of shortgrass prairie, creating habitat for wildlife while bolstering the sites' ability to sequester carbon.
Kevin Smith, CEO, Lightsource bp, Americas: "As long-term members of the Pueblo community, we look forward to delivering affordable clean energy for decades while continuing to expand our investment in Colorado to help power the state's low carbon future. What's really exciting is that this progress toward healthier communities is also creating new career opportunities for Americans and boosting local economies."
Generating Electricity - and Jobs
Sun Mountain Solar created hundreds of U.S. jobs across the supply chain while supporting domestic manufacturers and low-carbon products. More than 400 people worked on-site to build the facility, about 200 of which were hired from the local community.
Explore McCarthy careers in solar and renewable energy.
McCarthy Building Companies was Engineer, Procure, and Construct (EPC) contractor for the project which included installation of 636,990 ultra-low carbon solar panels manufactured by Arizona-based First Solar and smart solar trackers manufactured by New Mexico-based Array Technologies. McCarthy has a proven track record of successfully building large utility-scale projects in Colorado and across the U.S., including Lightsource bp's Bighorn Solar project also in Pueblo.
Justin Peterson, vice president of operations, McCarthy Renewable Energy & Storage: "Working with Lightsource bp on some of the largest solar projects in the state has been a remarkable experience for our team. Colorado has made clear its desire to be at the forefront of developing and delivering renewable energy. Sun Mountain brings us another step closer to that goal while also generating hundreds of clean energy jobs within the state, many of which result in longer-term career builders."
About Xcel Energy
Xcel Energy (NASDAQ: XEL) provides the energy that powers millions of homes and businesses across eight Western and Midwestern states. Headquartered in Minneapolis, the company is an industry leader in responsibly reducing carbon emissions and producing and delivering clean energy solutions from a variety of renewable sources at competitive prices.  For more information, visit xcelenergy.com or follow on Twitter and Facebook.
About Lightsource bp
Lightsource bp is a global leader in the development and management of solar energy and energy storage projects and a 50:50 joint venture with bp. For more than a decade, Lightsource bp has delivered affordable, safe and sustainable energy to businesses and communities around the world. Their team includes nearly 1,000 industry experts working in 19 countries, providing full-scope development for projects, from initial site selection, financing and permitting to long-term management of solar projects and energy sales to their customers. Lightsource bp in the U.S. is headquartered in San Francisco with development offices in Denver, Austin, and Philadelphia. Since 2019, the team has brought into operation or initiated construction on 3.2 gigawatts of U.S solar projects with capital costs of nearly $4 billion across 11 states. For more information, visit www.lightsourcebp.com/us.