Insights
The Search for Value
Shaping the role of technology and innovation in construction today
By

Justin McFarland
Sr. Vice President, Information Technology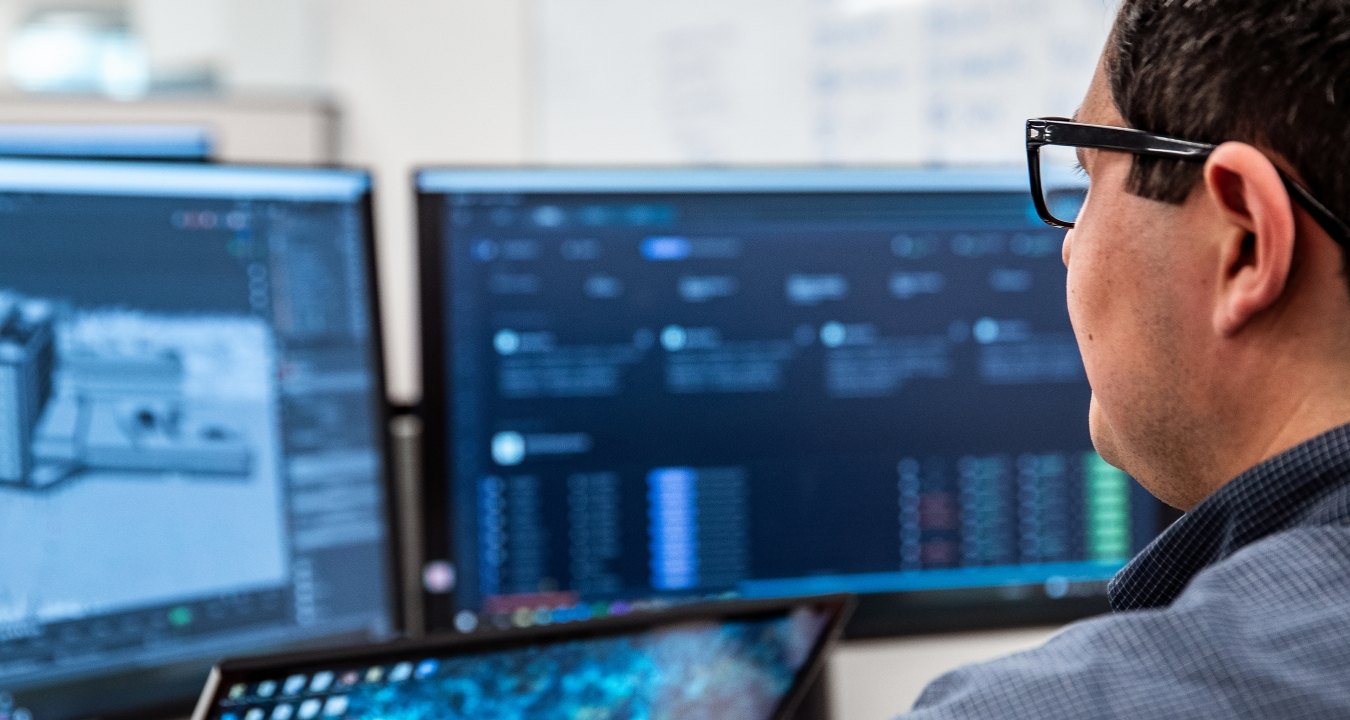 There's no shortage of "wow factor" when it comes to technology, especially the construction technology available now. It's an endless stream of new choices and new promises. Not too many years ago, Building Information Modeling (BIM) was on the bleeding edge. Now it's a standard tool for building success. Today, virtual reality (VR) is front and center. But when should you use it and how? What value do we place on innovative thinking – both in terms how it might impact a single company or an entire industry – and the everyday processes we use to do business?
To be sure, technology has the power to disrupt the status quo. Just consider how the world today is dealing with the emergence of the "internet of things" – everything is becoming connected with an ability to collect, exchange and analyze data. Similar opportunities exist within our industry. As the amount of information grows as we proceed, so does the confidence in the decision-making throughout the entire complicated process.
There is also an inherent power to distort its own value: innovation for innovation's sake is not a strategy.  Technology must serve a purpose; it must demonstrate proven value. Only then do technological advancements improve — vs. simply disrupt.
Using construction technology & innovation the right way
At McCarthy, we see technology as a vital and effective strategy to further mitigate the many risks of construction, from design phase services through delivery and beyond. Here are the major advantages:
Consistently meeting high expectations: The right application of technology and analytics helps owners achieve schedule, cost and quality goals.
Less rework: It's better to find errors in the virtual world than the real one.
Reduced costs: Avoid needless rework, because issues are identified earlier.
Accurate pricing: Virtual modeling helps estimate materials and labor more accurately.
Better collaboration: When everyone is on the same virtual page, teams work more efficiently and satisfaction grows — from the designers to trade partners to owners.
Stronger communications: Technology can make team members more productive by providing real-time access to up-to-date information.
More informed decisions: Immersion modeling provides owners with a deeper look at the project, earlier in the process. Early looks at the design begin socialization of its value. That way team members can make better decisions sooner, when changes cost the least.
Safer jobsites: Safety improves when technology helps organize jobsites and create new efficiencies.
Improved quality: Building virtually improves the quality of the experience, as well as the quality of construction.
The search for value
The seeds of new thinking are everywhere. How do you separate the value from the noise? Our industry is flooded with many emerging technologies. Of those, we select only the most impactful opportunities to pilot. By leveraging the principles of Lean problem solving, we test the technology for proof of concept. If proven to add value, it earns a place in our arsenal of technology solutions.
The risk is to be too soon — to adopt a technology before its value is established. That's why we focus on seeing the lifecycle of each new technology and determining what to use when, based on project needs. It's a methodical, rigorous and painstaking approach that identifies the diamonds in the rough — and transforms them into value generators for owners, builders and designers.
McCarthy leverages technology to make today's work better and our vision for tomorrow, possible.
The future of technology & innovation
Technology is advancing so rapidly, it begs the question: who can keep up with it all? More importantly, how can we promote innovation within the realm of technology and beyond to make it work to our best advantage not just today, but far into the future?
In the building industry, a new generation is just coming into its own. Those who have never known the days before the PC and internet and whose lives are fully interwoven into today's digital culture. These innovative, emerging builders yearn to be challenged, and they want the right experience and resources around them to build what has never been built before. Just as important, they need to understand that technology isn't the solution, but an important part of it.
At McCarthy, technology is not simply a means to an end, but the means to a better, more productive future. Because to us, progress isn't about following the latest trend — or even creating the next one. Progress is about delivering new value.
# # #
About the Author
Justin McFarland serves as the Senior Vice President of Information Technology at McCarthy Holdings, Inc., the parent company of McCarthy Building Companies, Inc. and Castle Contracting. In this role, he oversees all strategic and operational aspects of technology implementation and innovation at McCarthy. Over the course of his nearly twenty years of technology and consulting experience, he has spent considerable time across four major industries – food distribution, medical device manufacturing, consumer goods manufacturing and packaging, and engineering and construction. A pragmatic technology leader with a diverse business background, he applies this broad experience to McCarthy's approach to technology across all areas of the business. Justin holds a Bachelor of Business Administration and Master of Business Administration from Washington University in St. Louis.