Insights
NEXT Coalition Opens Call for Innovations to Tackle Digital Twins and Intelligent Facility Systems Challenge
With its Construction Safety Challenge finished, the coalition now seeks solutions to enhance facility models that contain dynamically updated data.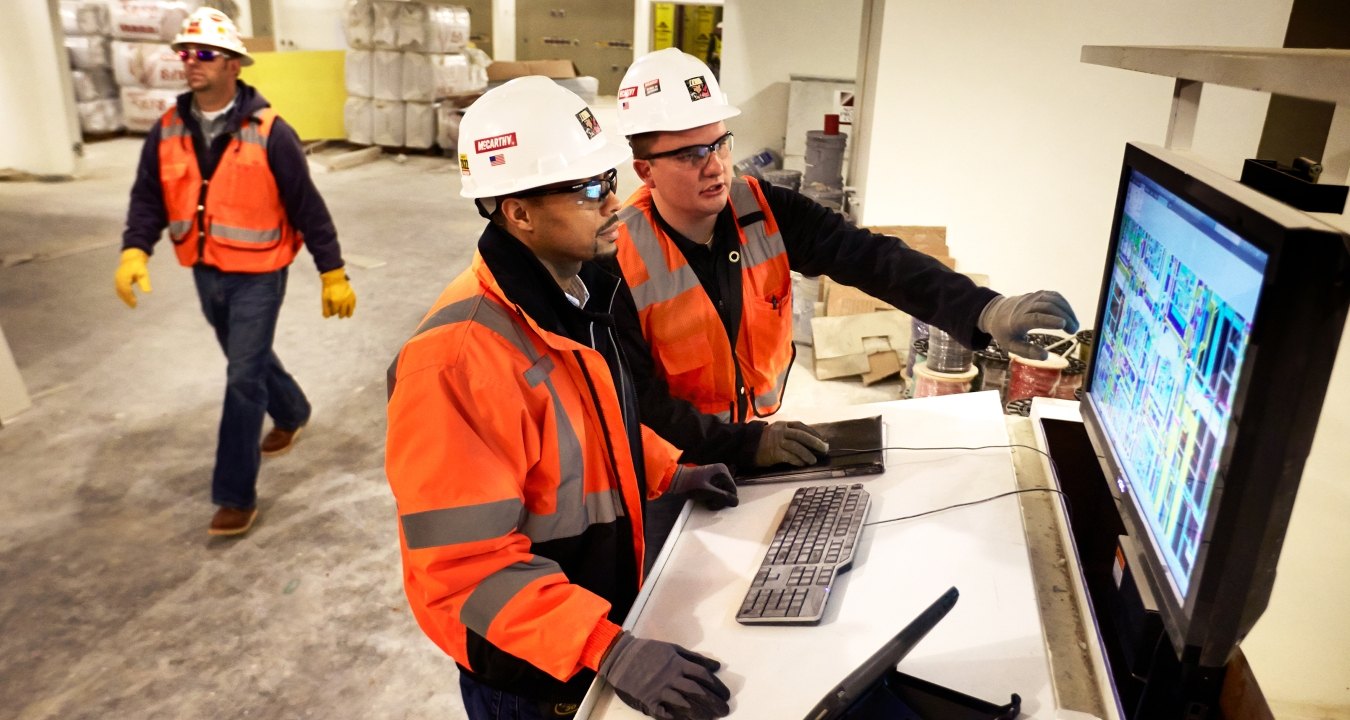 One year after the nation's leading construction and infrastructure companies united to establish the NEXT Coalition to promote and share industry best practices, the Coalition has completed its "Construction Safety Challenge" and is again calling for innovators to tackle a new competition.
In response to the unprecedented health and safety challenges presented by the COVID-19 pandemic, the Coalition launched its "Construction Safety Challenge" in July 2020. The challenge pursued safer, healthier and more sustainable approaches to construction by seeking companies and startups with emerging technology solutions that could be quickly deployed.
After receiving nearly 100 submissions and a refined group of pilot technologies, the Coalition has selected Wakecap, Imajion, GoContractor, Remote Optix, Document Crunch and Inspected as featured presenters. The solutions range from wearable technology for contact tracing and social distancing, to digital pre-screening of workers, and smart video monitoring for health and safety.
The Coalition now is launching its second competition – the "Digital Twin Challenge" – that invites companies, startups and other innovators in the technology community to submit solutions that will enhance the "digital twin" approach. A digital twin is a virtual representation of a physical facility in the form of a three-dimensional model that contains evolving, dynamically-updated data on the state of the facility.
The solution could enhance the digital twin approach in any of the following ways:
Geometry: Reality-capture solutions that allow updating the digital twin to reflect the latest look of a facility.
Data: Physical sensors and other Internet of Things (IoT) devices that supply a continuous stream of data on objects and environments of a facility.
Platform: Both the geometry and sensor data combine to offer near real-time insights on the current state of a facility.
Such applications should apply to the construction phase and carry on for delivery to the owner for use in the operations and maintenance phase.
"As Smart Building strategies continue to mature, McCarthy is excited to engage with our NEXT Coalition partners to issue our new Digital Twin challenge," commented McCarthy Director Rico Bertucci. "As the interconnection of new technologies, devices, and systems continues to advance, we believe this challenge will create the opportunity to deliver facilities to our clients with untold potential for near real-time measurements and dynamic adaptation of operations that maximizes a building's potential."
The Coalition is also pleased to welcome Shawmut Design and Construction and HITT Contracting to its growing membership, which comprises leading critical infrastructure and construction companies to promote and share industry best practices. Shawmut and HITT join Black & Veatch, DPR Construction, Haskell, McCarthy Building Companies, Swinerton and Truebeck Construction in leveraging their deep expertise and best practices to identify and advance processes and technologies most likely to advance the industry.
In December of 2020, the NEXT Coalition was named "Innovator of the Year" as part of Construction Dive's "Dive Awards 2020."
To learn more about the NEXT Coalition's Digital Twin Challenge, including a full list of applications, visit nextcoalition.co.
About McCarthy
McCarthy Building Companies, Inc. is the oldest privately held national construction company in the country – with more than 150 years spent collaborating with partners to solve complex building challenges on behalf of its clients. With an unrelenting focus on safety and a comprehensive quality program that span all phases of every project, McCarthy utilizes industry-leading design phase and construction techniques combined with value-add technology to maximize outcomes. 
###