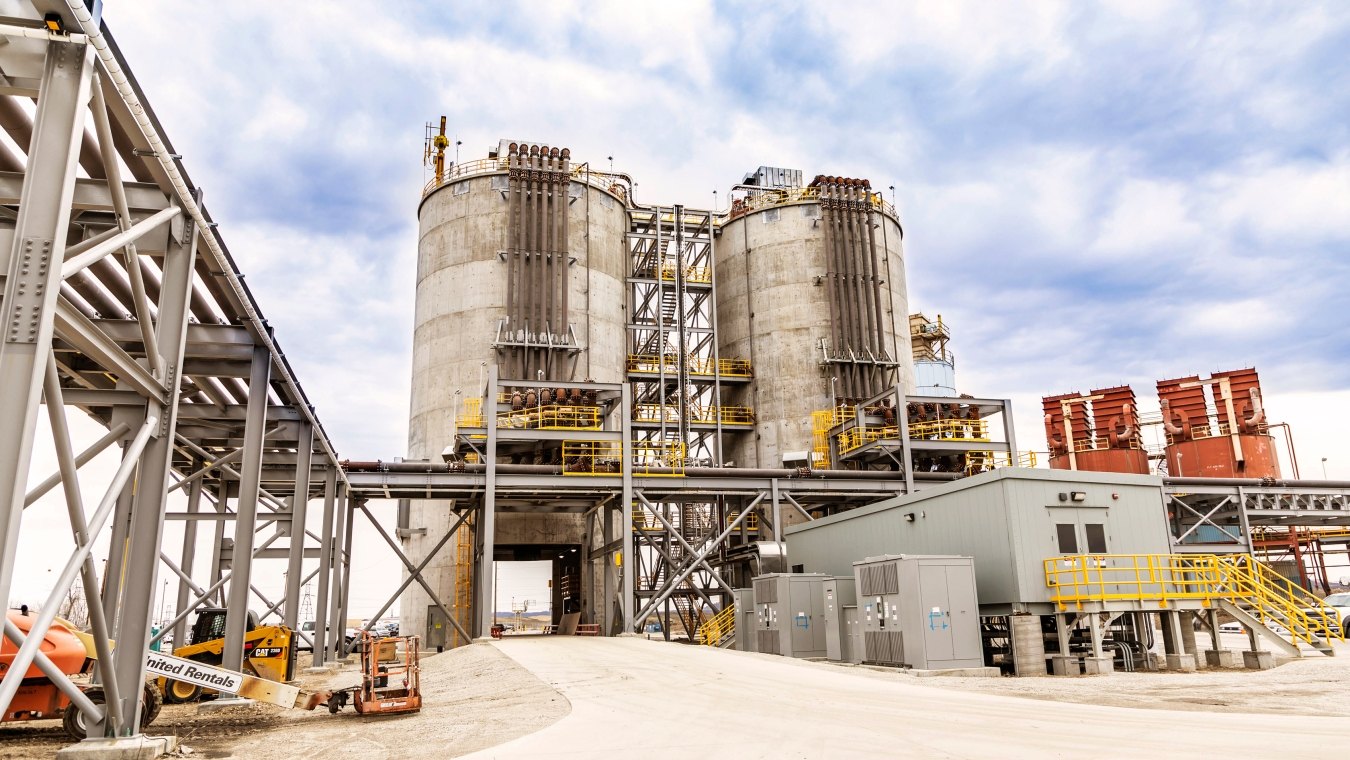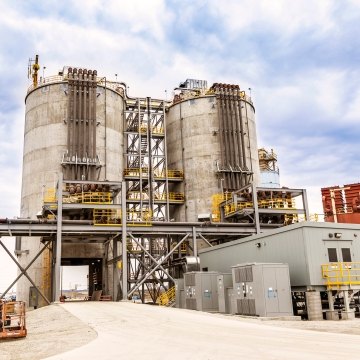 Our Work
Ameren Dry Fly Ash Rush Island and Labadie
St. Louis, MO
Project Stats
Client
Ameren
Markets
McCarthy/MC Industrial's decades of experience and expertise in power construction projects for some of the nation's largest energy providers led to another successful project between two longtime partners.
To accommodate new economic advances in ash disposal, Ameren decided to build two new dry fly ash conveying and storage silo systems side-by-side at each energy center to remove the ash for offsite disposal. The overall scope of work required for the work to be done while both plants resumed regular operations.
At both energy centers, the silos stand 90 feet tall and 35 feet in diameter. The silo wall's thickness varies from 18 inches at the base to 10 inches halfway up, with a 5-foot thick platform in the center. Each silo was constructed with seven individual concrete placements.
The project was awarded on an Engineering Procurement and Construction (EPC) contract. Lean construction practices were implemented with the prefabrication of a dry fly ash crossover module. The 22,000-pound module was offloaded and set on an engineered lifting frame that became a permanent part of the structure.
A 12-week outage was necessary at Rush Island Energy Center Unit 1 to install piping and ash intake connections to 48 precipitator hoppers using 1,060 linear feet of 12-inch Nuvaloy. This was followed at Unit 2 with a three-week outage to install 260 linear feet of piping to the hoppers. The outage was ahead of schedule and included no disruptions.
No two power projects are ever alike. But with McCarthy/MC Industrial, the results are one and the same – on schedule, on budget with superior quality and safety, and with minimal impact to your operations.
The Ameren Dry Fly Ash Rush Island and Labadie projects were completed by MC Industrial, a wholly owned subsidiary of McCarthy Holdings, Inc.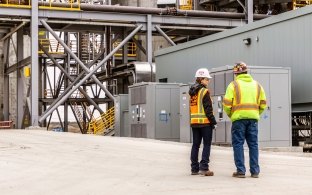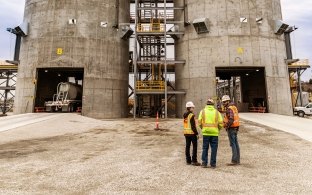 AWARDS AND RECOGNITION
2018 Zero Injury Safety Award (ZISA)
56,277 hours worked
Ameren Dry Fly Ash Rush Island
& Labadie
NMAPC
2017 Zero Injury Safety Award
+100,000 hours worked
Ameren Rush Island Power Plant
National Maintenance Agreements
Policy Committee
2016 Construction Project Safety Excellence
Ameren Rush Island Major Boiler Outage
Associated General Contractors