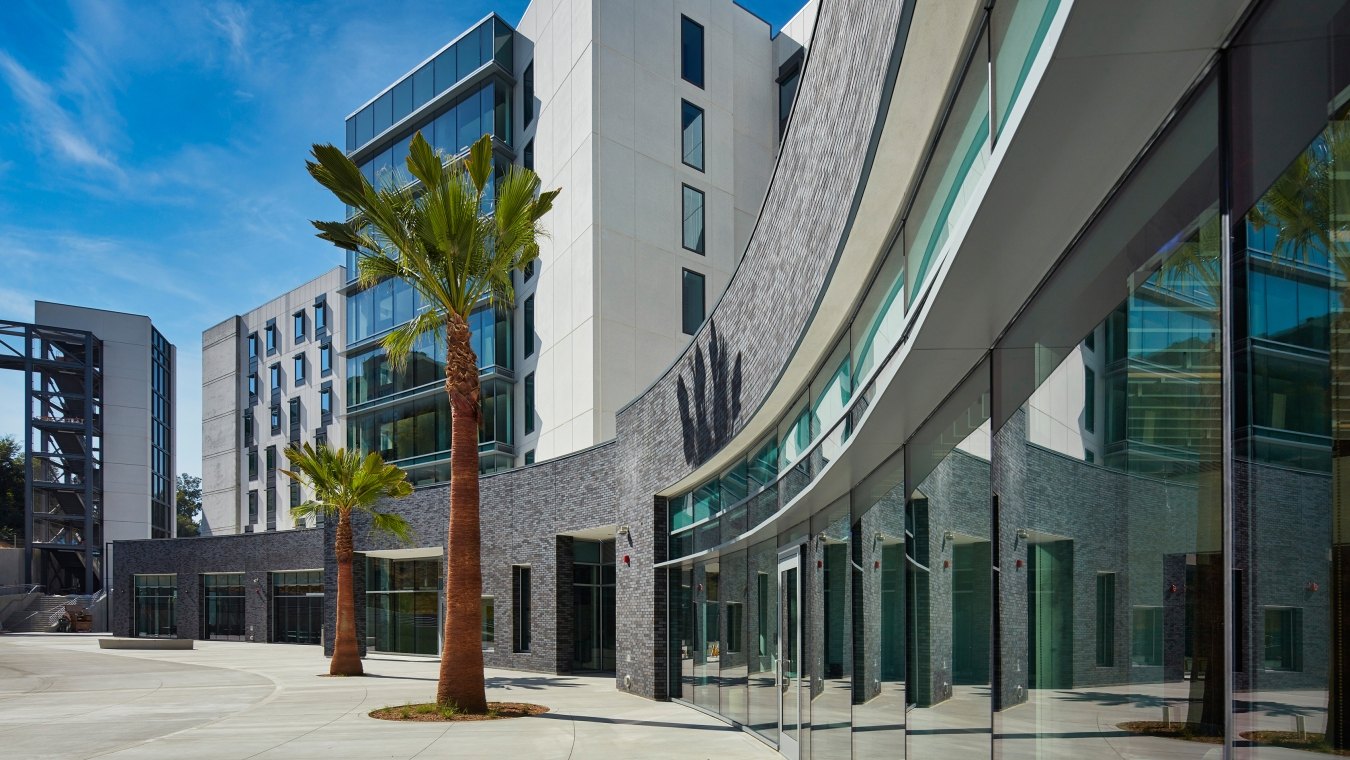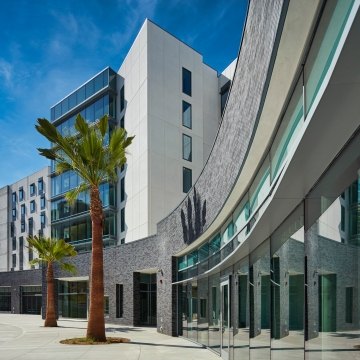 Our Work
CSU Long Beach Housing Expansion Ph 1
Long Beach, CA
Project Stats
Client
California State University, Los Angeles
Markets
The new Parkside North Housing project is the first phase of the Long Beach housing expansion project. The project includes a state-of-the-art mechanical design that incorporates the latest high-efficiency Variable Refrigerant Volume technology. Additionally, 100 percent of the site's stormwater will be managed on site through capture and/or infiltration with ground water recharge.
The completed 90,000-square-foot, four-story housing building includes 472 beds, pod study rooms, kitchens, and community space. The dormitory is a figure-eight shape, which allows for courtyards with benches, seating, and hammocks.
The 15,000-square-foot administration building features common spaces, open kitchen areas, music practice rooms, and office space. A heat recovery system takes excess heat from equipment, occupants, and lighting and moves it to rooms with windows and exterior walls, improving the energy efficiency during the winter months. 
The entire project is LEED Platinum with the housing portion obtaining a partial Petal Certification and the administration building receiving full Living Building Challenge certifications. It is only the third project in California to receive this level of sustainability and the 23rd in the world.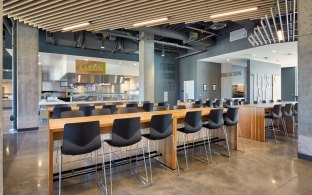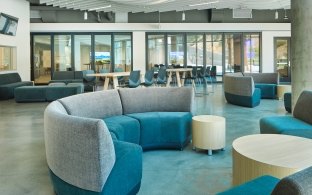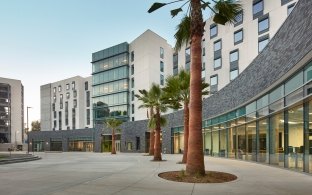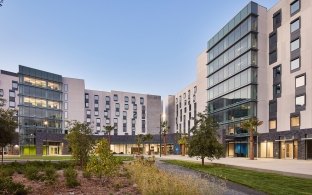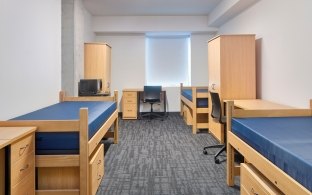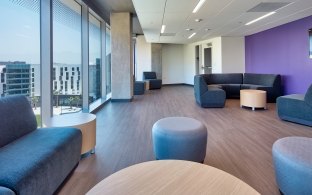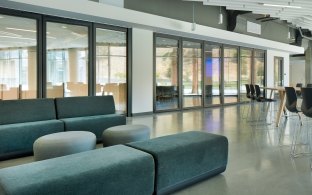 Awards and Recognition
LEED Platinum Certification