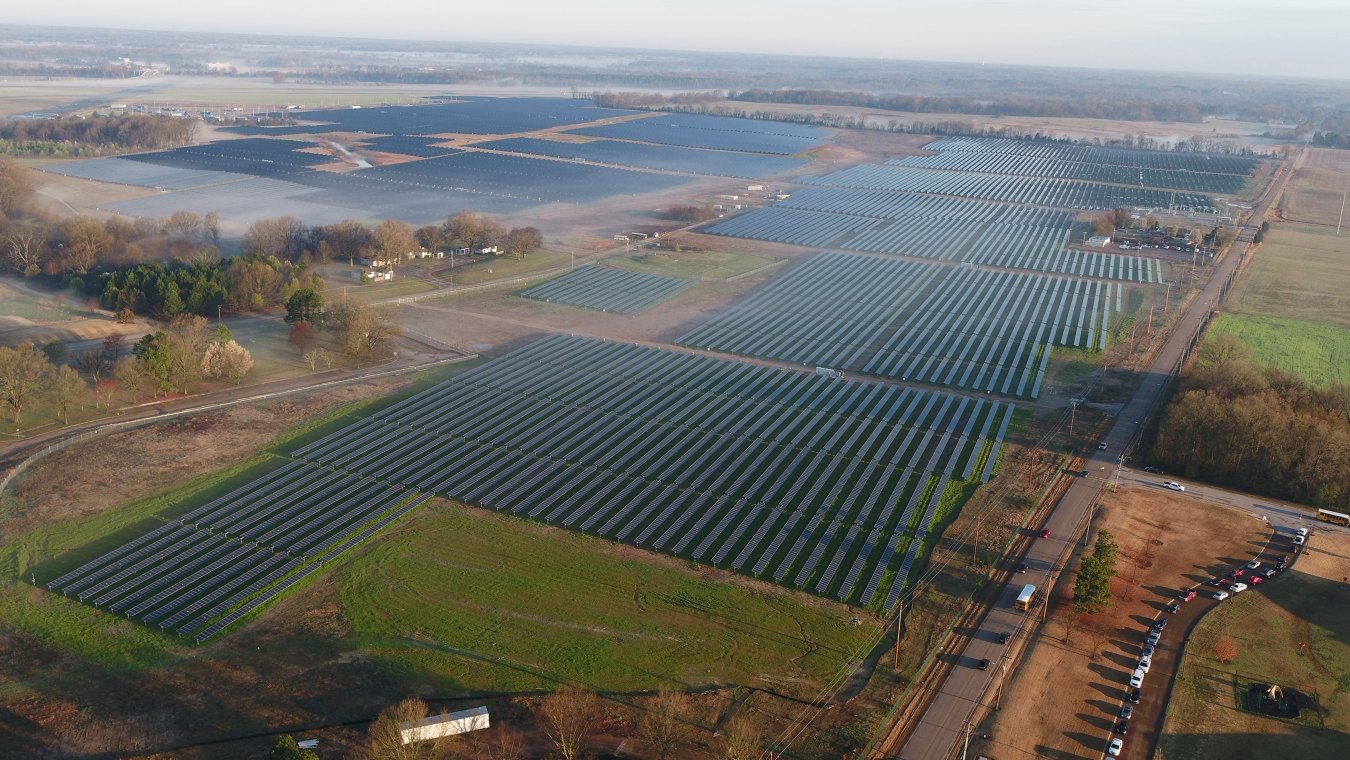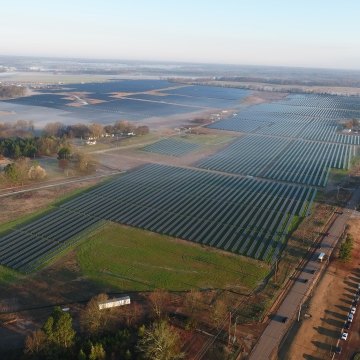 Our Work
Millington Solar
Millington, TN
Project Stats
Client
Confidential
Markets
The Silicon Ranch Millington Solar farm is a 53 megawatt (MWAC) solar facility constructed and commissioned by McCarthy at Naval Support Activity (NSA) Mid-South in Millington, Tenn. Requiring more than 300 workers to construct the facility, it is the largest solar farm in the state, with more than 525,000 solar panels that will provide reliable, resilient power to the NSA Mid-South and Tennessee Valley Authority (TVA) at cost-competitive rates for the next twenty years.
The innovative project is the result of a unique public-private partnership that brought together the city of Millington, the U.S. Navy, Memphis, Light, Gas and Water (MLGW), TVA and Silicon Ranch Corporation with a shared vision to support the local community and the naval base. McCarthy's Renewable Energy and Storage Group served as Engineer, Procure, Construct (EPC) contractor for the project.
While the majority of the solar array is located on private land adjacent to the naval installation, the installation received a brand new alternative electrical feed that will increase energy security and resilience at NSA Mid-South. This unique feature enables the installation's more than 6,500 personnel to focus on their mission at the Navy's Human Resources Center for Excellence.
Work completed by McCarthy's Renewable Energy and Storage Group as EPC included the construction and installation of sitework, fencing, foundation, racking system, tracker system, panels, electrical systems and the substation.
Partners
City of Millington
U.S. Navy
Memphis Light, Gas and Water
TVA
Silicon Ranch Corportation