Insights
Dispelling 5 Design-Build Myths
How design-build improves outcomes for all project stakeholders.
By

Mark Mohning, DBIA, AIA
Integrated Design Director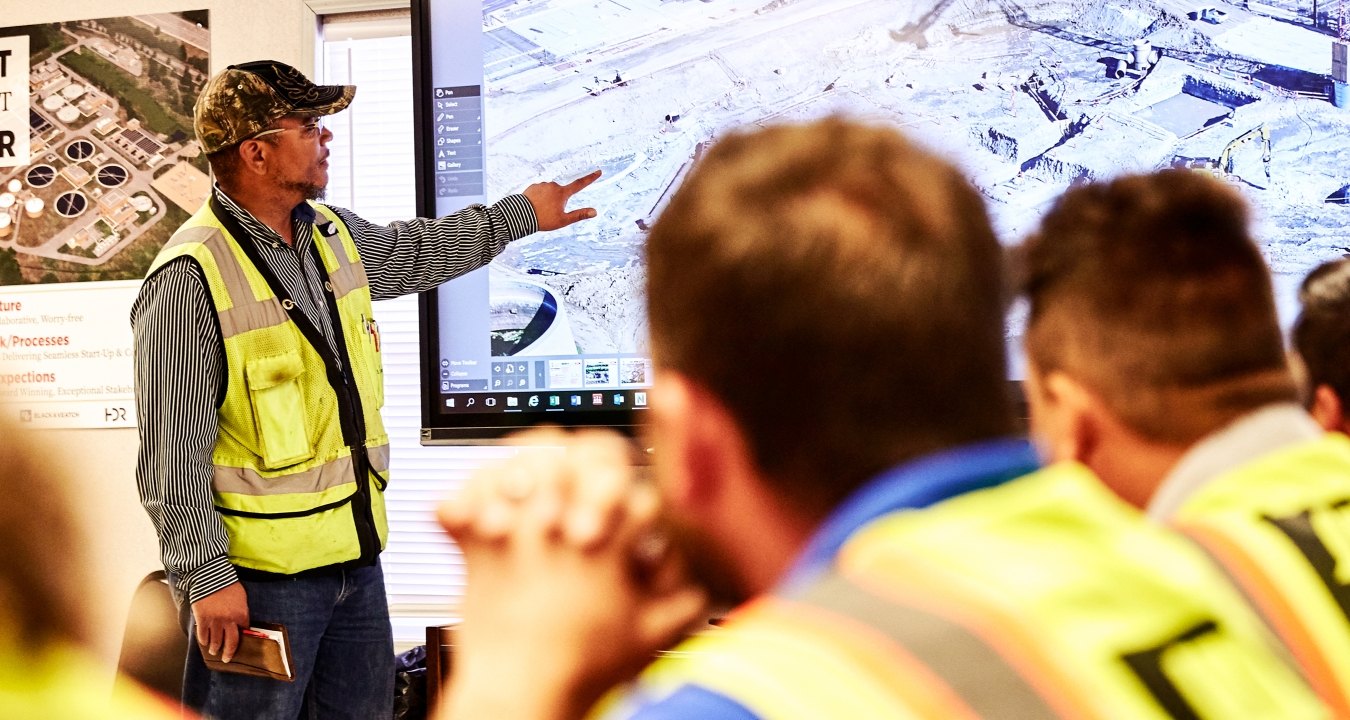 How design-build improves outcomes for all project stakeholders.
Choosing the right delivery method is one of the earliest and most important decisions made on any project. Construction is more complex than ever — and owners, architects and builders are increasingly turning to design-build delivery to ensure cost, schedule, and design and construction quality goals are met. Despite its rapid adoption and widespread success, many myths linger around the design-build delivery method. Today we'll dispel five of the most common myths that might be holding you back from engaging in a successful design-build project.
Myth 1) Owners and architects will lose control of design.
Design-build, and the design-builder's involvement in design, actually enhances design outcomes. In traditional project delivery, decisions are often made in silos — one group completes work and hands it to the next, and the cycle repeats. In design-build, all stakeholders collaborate early to generate a hierarchy of design goals that align with the general project goals, building trust and open lines of communication among all parties that last beyond the project.
In fact, contractors can offer real-time problem-solving techniques or alternate methods and materials in the early design meetings, rather than waiting until a formal drawing submission. The collaborative design-build environment allows for full team alignment when it comes to project goals and ensures sacred design elements are prioritized by the team throughout the value engineering process.
The proliferation of cloud-based applications only further increases the effectiveness of design-build teams. Today owners, architects, the design-builder and contracting teams can be more connected than ever before, accessing the latest documents and models to provide real-time input from any location.
This collaborative working environment allows all team members to participate in the conversation, no matter how familiar they are with traditional construction documents. Their early involvement often reduces costly rework typically encountered in traditional delivery methods when either cost or procurement becomes an issue.
Myth 2) Empowering the design-build team to make changes to maintain budgets will compromise the end product.
Design-build RFPs commonly represent the project scope to be completed within a maximum allowable budget. Aligning the target budget and the project is an optimal way to achieve results, but do you risk the team compromising your vision to achieve budget goals? The simple answer is no.
The true value of design-build comes from the alignment of the team and its commitment to delivering on the owner's vision — which includes the budget. The target budget functions as a design parameter for the team, continuously referenced during the decision-making process.
During the design phases, real-time estimating is combined with regular budget checks to create a natural feedback loop. Instead of reacting to far-off milestone deliverables such as design or construction documents, the design-build team is focused daily on developing the project using the budget as a proactive tool. This allows the team to find flexible and creative solutions that help manage costs while still achieving the owner's goals. A committed design-builder puts as much effort into delivering a successful design as it does in delivering the project on budget and within schedule.
Design-build can also help solve budget challenges by surfacing solutions that wouldn't be possible without the full team effort. Together, the team can leverage multiple trade partner relationships and look across supply chains to source alternative materials or production methods — sometimes discovering opportunities to use new, innovative technology to address challenges while meeting the target budget and achieving the owner's goals.  
Myth 3) It's too difficult for inexperienced organizations to participate.
As owner expectations around speed to market increase, critical design and preconstruction timelines can be compressed. With less time in the overall planning and design phases of the project, spending time learning the details of an unfamiliar delivery method might seem like a daunting task.
The truth is every member of a design-build team has expertise capable of driving collaboration and efficiency during design and construction — but that doesn't always translate into design-build being suitable for every project. Owners should seek the advice of a design-build professional to help determine if design-build would provide the greatest benefit for their project.
The Design-Build Institute of America (DBIA) is one of the leading authorities on design-build delivery and best practices. Anyone interested in learning about design-build or considering joining a design-build team can access a wealth of information via its website, or by joining the organization to access educational design-build materials. DBIA also offers training and conference sessions focused on owners and their role in the design-build process.
In addition to its nationally recognized design-build accreditation program, DBIA provides guides on project leadership and goal alignment, and how best to become comfortable and successful using design-build. Also offered are non-biased, templated contracts written with input from experienced owners, architects and builders.
Myth 4) Selecting a contractor before documents are complete is inherently risky.
Managing risk is an essential element of all construction projects. Choosing design-build can help reduce many of the risks associated with traditional delivery methods, including incomplete documents. Qualification-based selection of your design-build team is crucial for success. A comprehensive and objective selection process that includes design-build experience can mitigate many of your project risks. How? Because you will have built a collaborative, highly functional team capable of planning for and overcoming short-term uncertainty to deliver on your long-term goals.
Today's best design-builders have evolved to include robust design phase services and subject matter experts in specific project areas like architecture, mechanical, electrical, plumbing, structural elements, building systems, enclosures, and finishes. Unlike traditional delivery methods where the general contractor is only responsible to provide what's included in the drawings and specifications, a modern design-build team is responsible for designing entire systems that meet the project goals and then building them on time and within budget.
Because the team is embedded in the process from design through construction, it can coordinate construction timelines with drawing deliverables, creating an opportunity for a phased drawing delivery. This can provide the design team more time to generate creative solutions that meet client goals. During both phased and standard delivery, the design-builder can also partner with design-build or design-assist trade partners to develop pricing structures and strategies to better manage costs and complete documents in alignment with the project's goals.
Myth 5) Budgets aren't accurate without third-party validation.
A design-builder committed to the design-build team and core principles of trust and transparency will make project costs available for the whole team to evaluate. Experienced design-builders have a unique understanding of the market as it relates to construction costs, inflation, and material availability, often leveraging local trade partner expertise. That also helps them provide accurate and invaluable opinions of cost tailored specifically to the local market and project type.
You can leverage long-term savings with early input from your builder regarding materials, equipment, and constructability, thus reducing rework, redraws or maintenance costs. The information gathered by your design-builder, including invaluable insights and project data, is just as likely to uncover opportunities to save time and money while still accomplishing your overall vision for your project.
In a design-build team, the architect and design-builder collaborate to create a budget aligned with the design intent. Because a third party may not understand the intent, it's possible they will misinterpret cost alignments. When combined with the rest of the design-build team's expertise and ability to evaluate cost changes, you can be sure that any adjustments happen only to achieve the vision identified early in the project.
Delivering Value
Choosing the design-build delivery method can significantly impact the final cost, schedule and quality of your next project. As design-build's popularity has grown, so have misperceptions about its effectiveness. Every year more and more projects are proving that by bringing the right stakeholders together early, you can create a cohesive and collaborative team that operates at extremely high levels and delivers value for all.
###
About the Author
Mark Mohning, DBIA, AIA serves as McCarthy's Vice President of Integrated Design Delivery in Las Vegas. With more than twenty years of experience, he utilizes his diverse background in both owners' representation and commercial architecture to strengthen the experiences and services provided to clients throughout the project life cycle. During his career Mark has helped lead projects across many unique market types including hospitality, healthcare, gaming, high-rise residential, entertainment, restaurant, education, corporate headquarters, and public works projects. Mark holds a Bachelor of Architecture from the University of Tennessee and is a licensed architect in the state of Nevada.