Insights
Construction 101 - Sacramento
Join us and explore the opportunities for women in the engineering, design, and construction industry!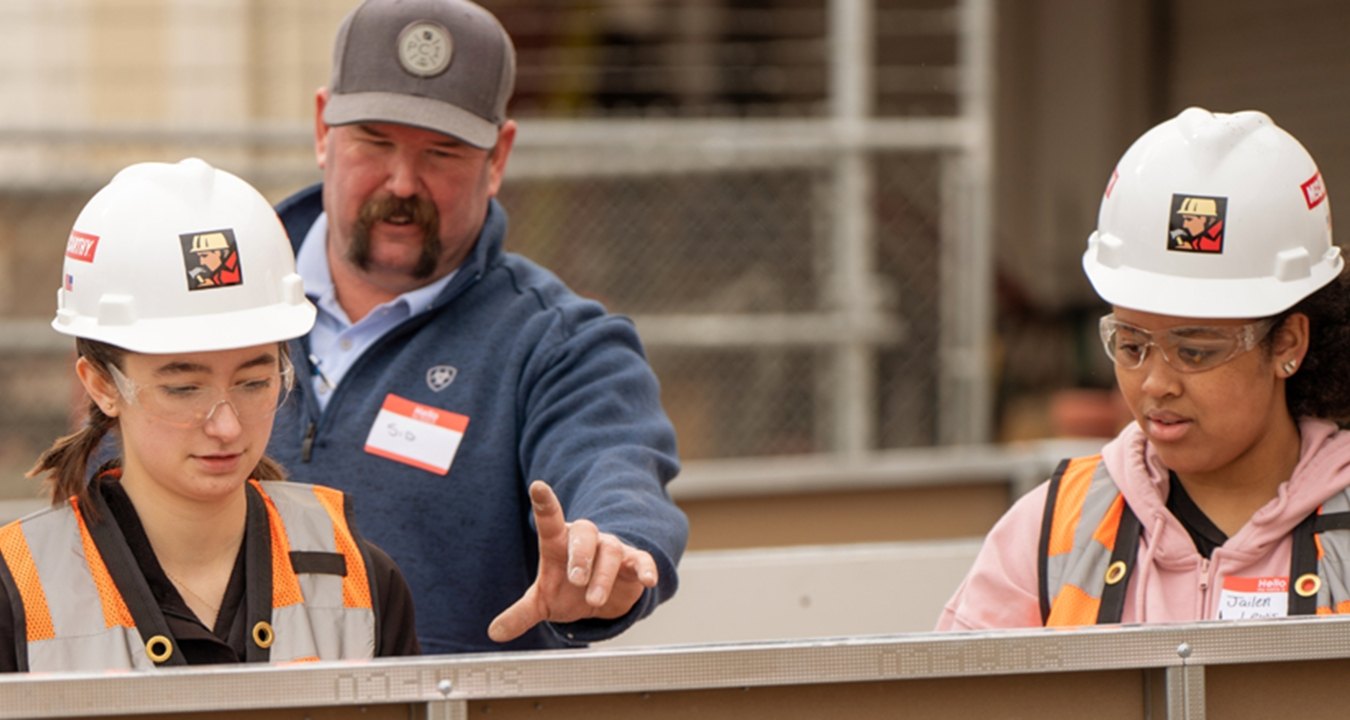 Do you have a passion for engineering, art, problem-solving, or hands-on work? McCarthy's Partnership for Women invites you to learn more about the construction industry. There are many facets to construction and the industry benefits from all perspectives and backgrounds. No matter your skill set, you have something to contribute to successful construction projects. 
Discover an Exciting Career in Construction
The McCarthy Partnership for Women group is hosting an event that will show young women the incredible world of construction. No matter which high school grade you're in, we want you to be a part of it! You'll get to dive into trades like concrete, electrical work, sheet metal, and framing. Students will have the opportunity to use power tools and get their hands dirty. Every participant will take a handmade craft home. 
This event is open to young women ready to learn, explore and see what construction is all about! 
Details
Saturday, November 4, 2023
8:00 a.m. - 4:00 p.m.
1460 Churchill Downs Ave.
Woodland, CA 95776
Visit our registration site for more information and sign up today! Space is limited to the first 50 students to sign up by October 20. 
Wondering what working in construction is really like? Explore construction careers and open positions to get a better sense of our day-to-day work. McCarthy is committed to encouraging, empowering and welcoming women leaders; learn more.