Insights
From Intern to Region President: Spotlighting Mike Myers
When interns join McCarthy, they have many ways to make an impact. Mike Myers is living proof there are many opportunities to grow your career.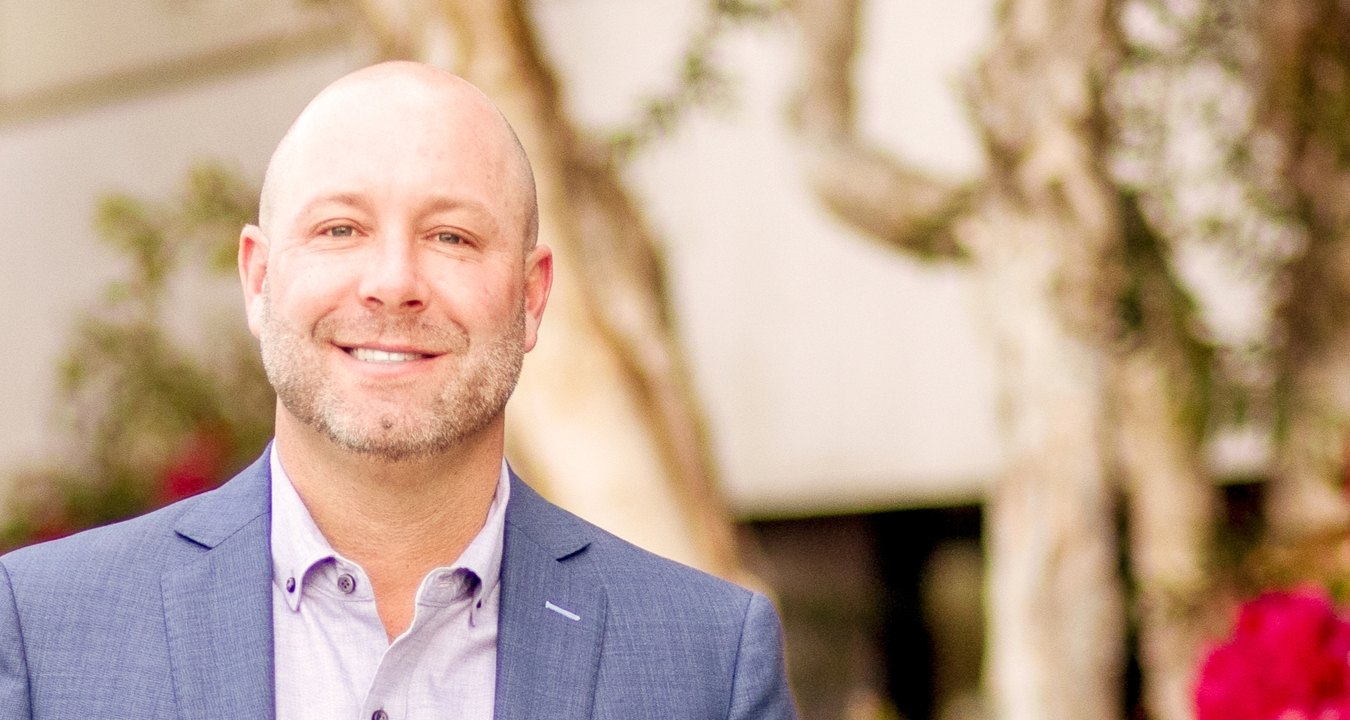 The Southern Pacific Region president began his construction career as a McCarthy intern following his freshman year at Purdue University. A few decades later, he still looks back with pride on his internship with the company. 
The Construction Engineering & Management major and Indiana native interned with McCarthy for three years, learning different aspects of the business each summer. 
"During my various internships, I had three distinctly different experiences, so I came away with a great idea of what the industry was like," said Mike, Southern Pacific Region president for the past five years. "Not just about construction, but what it was like to work at McCarthy – and working in and around all the different aspects of McCarthy. I knew I loved construction, but I gained such great exposure to all aspects of the business. I also really fell in love with the McCarthy culture." 
Through the McCarthy Intern Advantage program, our interns gain real experience that leads to real results. Those results include: 
80 percent returning to school with a full-time job offer 
Nearly 100 percent saying they'd return to McCarthy for another internship 
96 percent saying our internship program prepared them to succeed in the industry 
"I think it's so important that interns get experience not just working at McCarthy, but learning what the industry is really like," Mike said. "Is this something I really want to do with the rest of my life? Is this a company I could see myself working for and making it a career? 
"You get a lot of exposure to that — and it's something you don't necessarily learn at school." 
Mike experienced that first-hand as a McCarthy intern.  
"I had amazing experiences and learned so much about the industry," Mike said. 
Getting plenty of productive hands-on, boots-on-the-ground experience on jobsites and in our offices sets the McCarthy Intern Advantage program apart. 
"We want to bring on folks who want to make this a career," Mike said. "So we work hard to leverage the opportunity to provide them the experience and the exposure to the industry, and importantly, what it's like to be part of McCarthy." 
Mike's Internship Experience
Being in the competitive Construction Engineering Management school of Purdue in the mid-1990s, Mike was required to do three years of internships. Purdue also liked to send its students a bit further away from home, which is why he ended up in St. Louis with McCarthy. 
"I didn't know anyone in St. Louis," Mike said. "My program at Purdue purposely placed interns with companies they thought you were a good fit, and geographically AWAY from our hometown." 
Mike, then 18, drove to St. Louis the summer following his freshman year, met then-Midwest Division Director Kevin Kuntz for lunch, and was assigned to a jobsite. Mike also learned he'd be living in a house owned by the McCarthy family at that time, and his roommate would be a 30-year-old project manager named Scott Wittkop, who now is COO of McCarthy. 
Mike's manager was Josh Foster, a project manager on a food court renovation job at Washington University in St. Louis. 
"Josh and Scott were very similar, both hard-working, treated people fairly and were easy to talk to and learn from," Mike said. "I picked up on that right away. Both were really smart builders. I watched the way they navigated relationships within McCarthy and outside with trade partners and vendors and everybody respected them. I learned a lot from them both as young leaders." 
For his sophomore year internship, Mike was back in the same house, but this time shared the living space with Mike Hurst and his family. Mike Hurst was transitioning to President and COO at the time. 
Working in estimating at the main office, he got to know many of the local leaders. 
"I got invited to everything just like I was a new project engineer," Mike said. "Golf outings, barbecues, company events, etc. It was a really fun summer, along with plenty of hard work, too." 
For his third McCarthy internship, Mike worked on a parking structure project and lived in an apartment next door to Mike Pranger, current Castle Contracting Senior Vice President Operations. The pair later worked together at Castle, where Mike Myers was co-owner and COO for nearly 13 years. 
When Mike graduated from Purdue in 1998, he had interviews with multiple companies and several job offers. He accepted an estimating job with McCarthy, but later had an offer to join Josh Foster starting a new company before eventually moving to work with Castle in 2001. 
When McCarthy acquired Castle in 2014, Mike was back in familiar territory and eventually was named McCarthy Southern Pacific regional president in 2018. 
Our Internship Program Today
Here are some of Mike's insights on the current state of McCarthy's intern program:
Q: What are some of the key ingredients in our internship program? 
A: The McCarthy Intern Advantage program is extremely well-organized and we invest heavily in it as a company. That's why we focus on making it great and putting talented people in place to administer it. The program permeates the entire company. It's supported at the highest level from leadership — and that is a critical piece of our success. We want everybody to lean in and participate and help us make it the best program it can be. 
Q: What's the best trait you see in interns hoping to become future McCarthy partners? 
A: To me it's the ones who are the most curious, the ones who really ask thoughtful questions and really want to learn. They're like sponges, they want to get better, to learn more about the business, how to network, learning more about mentors. These folks today seem so smart to me. They're mature and I feel like they're more educated and more worldly. They've definitely got a better handle on the world than I did. 
Want to learn more about internships at McCarthy? Visit mccarthy.com/careers/interns.