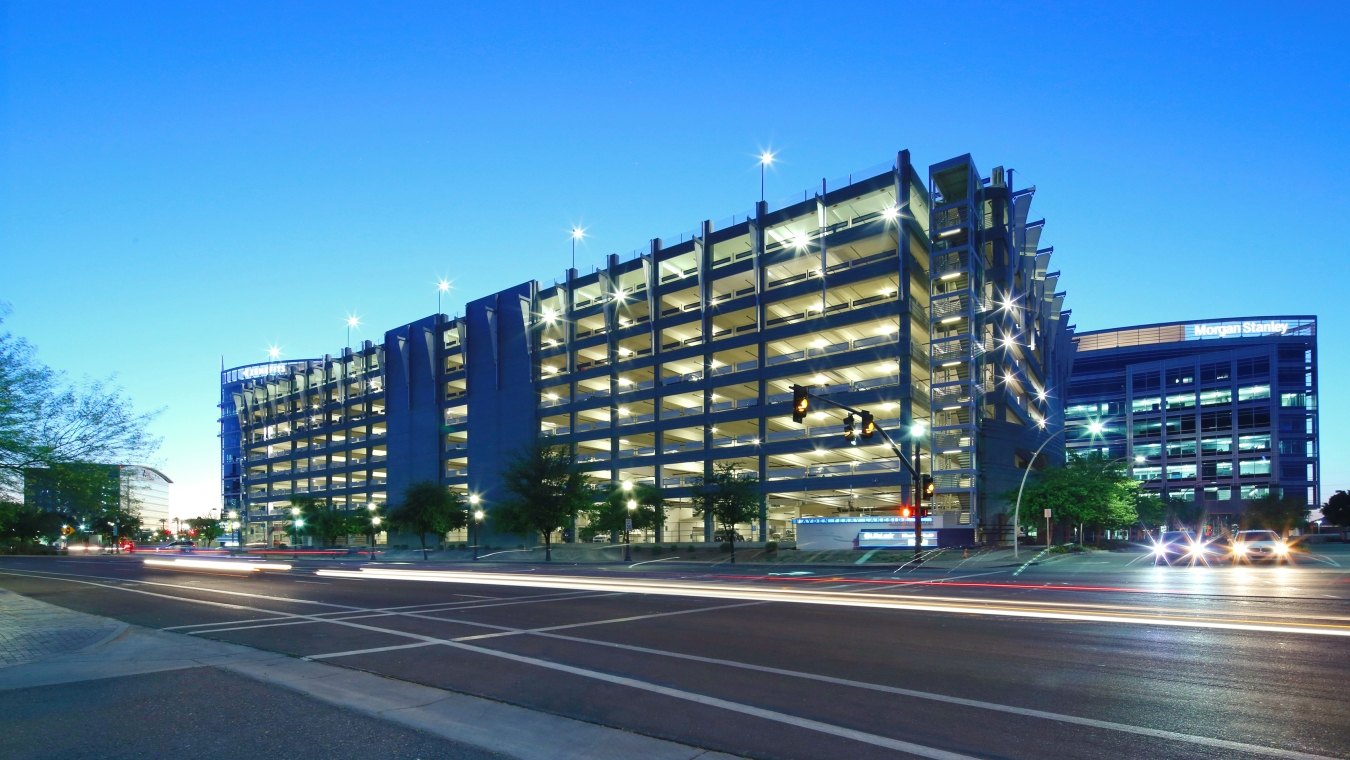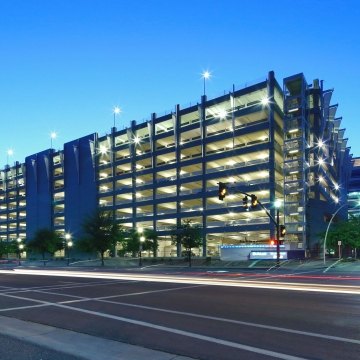 Our Work
Hayden Ferry Lakeside Garage Expansion
Tempe, AZ
Project Stats
Client
Parkway Properties, Inc.
Markets
McCarthy added a top floor to the existing 10-level parking building at Hayden Ferry Lakeside in Tempe, Arizona. The 75,700-square-foot expansion was completed in eight months and provided an additional 252 spaces for the facility. McCarthy self-performed the concrete and mechanical scope, utilizing floors 7 and 8 to construct the deck panels and Cunningham beam system. The onsite staging was limited to 15,000 square feet within the campus footprint.  
Due to the heavy onsite vehicular and pedestrian traffic, the team took every precaution to ensure safety was a number one priority. Measures included installing canopy scaffolding around the parking building at a 30-degree angle, as well as debris netting to catch anything additional that may have been dropped from the structure. Fencing was also utilized around the building to direct patrons to protected walking paths.  
A unique attribute was that the columns were custom sizes and varied from 24"x24" causing them to be reinforced before they could be increased in height. Existing conditions required additional solutions to minimize the impact on budget and costs.  
75,700

Square Foot Expansion