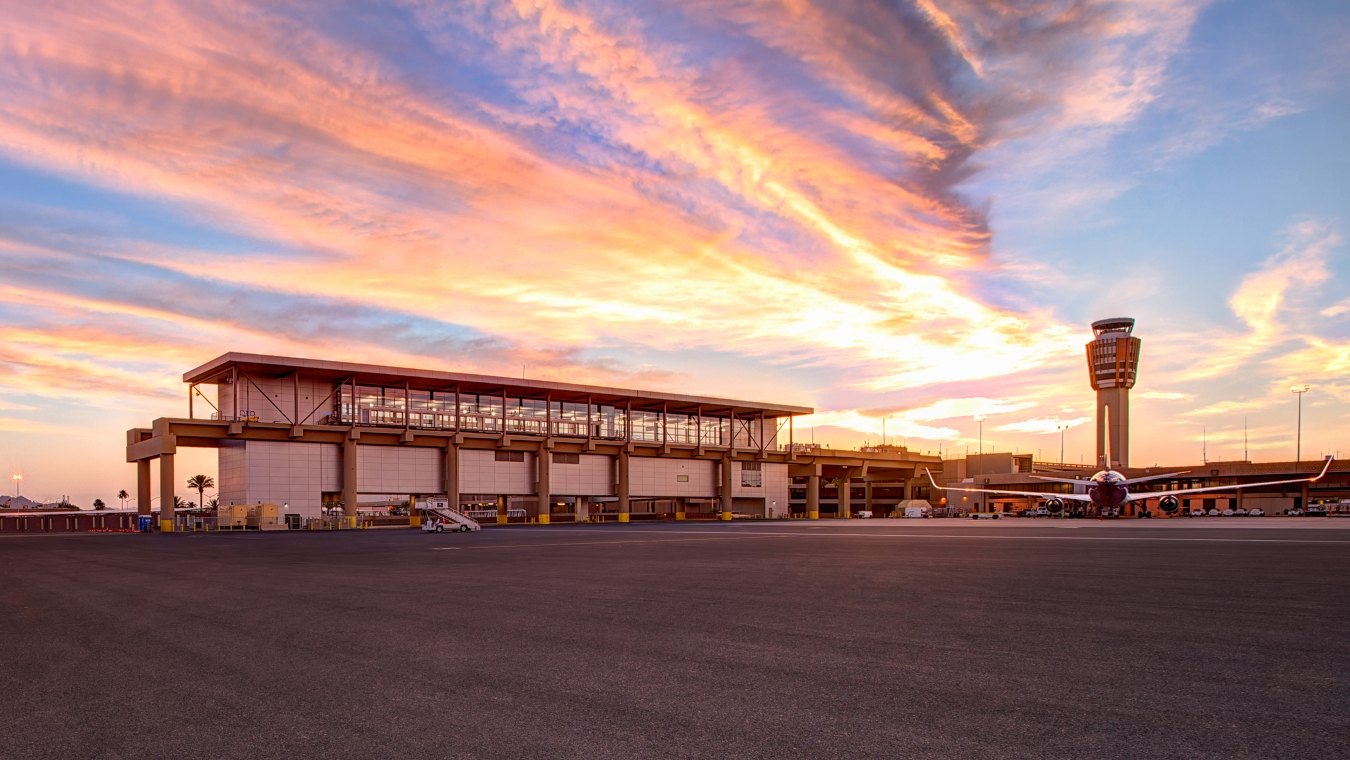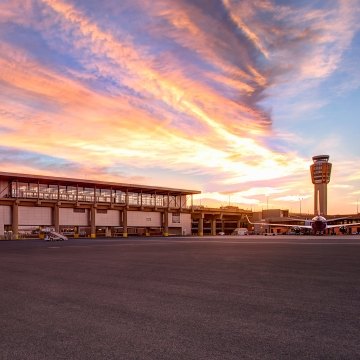 Our Work
Sky Harbor Airport — Sky Train
Phoenix, AZ
Project Stats
Client
City of Phoenix
Markets
This portion of the Phoenix Sky Train project at Phoenix Sky Harbor International Airport consisted of a Sky Train connection from Terminal 4 to Terminal 3, including 15,000 square feet of terminal improvements, 2,992-square foot train guideways, a5,100-square foot Core Network building, and 37,500-square foot stations. 
The project adds 0.6 miles of guideway and a single station serving both Terminals 2 and 3 with a pedestrian bridge. The project included the relocation of utilities, mass excavation, caissons, demolition, extension of taxiways S and T, new service roads and general site work. 
With more than 40 million passengers flying in and out of Sky Harbor each year, it was imperative for all involved in the multi-phase project to keep a low profile and ensure that work did not interrupt airport operations. The project ran parallel to an active runway and taxiway, so timing and sequencing of work was essential.  
Sustainable efforts included the use of certified wood products, separating trash and the use of building materials incorporating recycled content. These efforts, along with recycling concrete and asphalt from the demolition as fill, are expected to earn LEED Silver certification for the project.