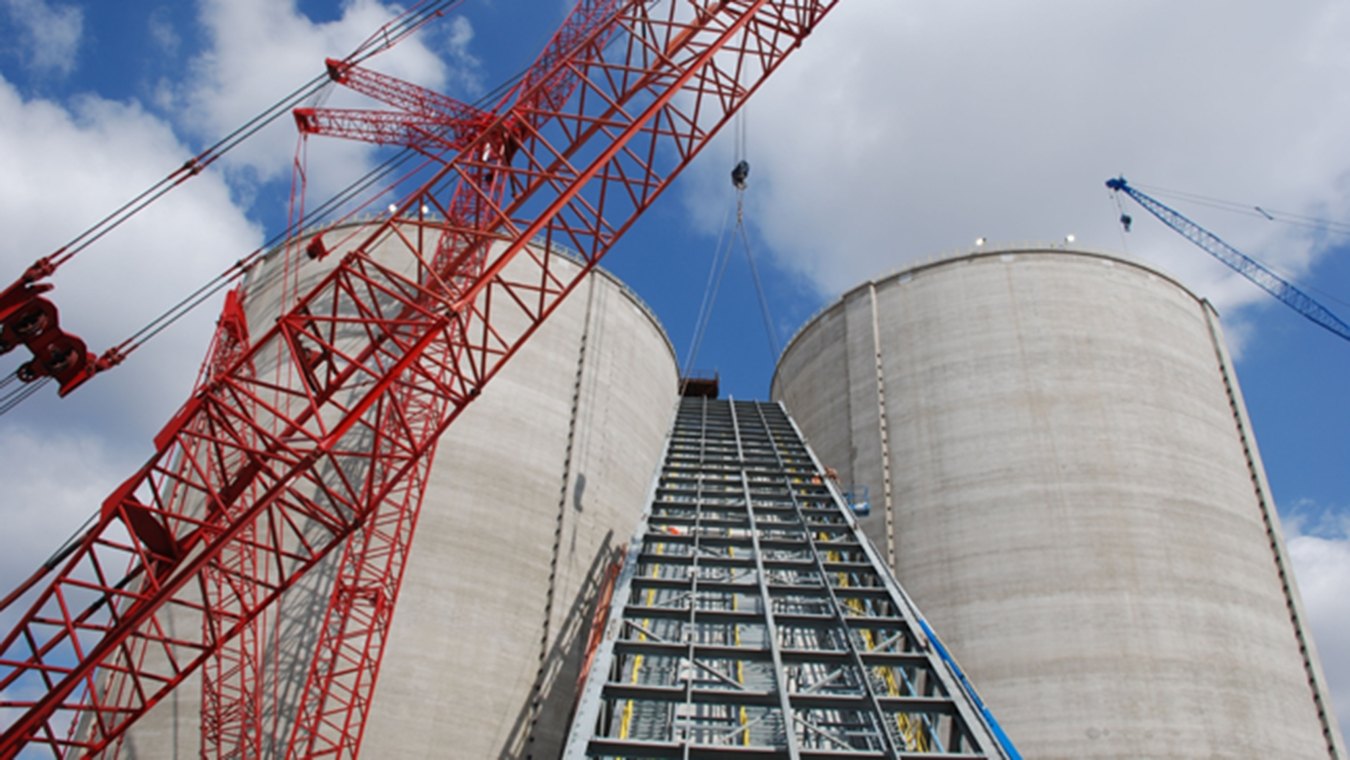 Our Work
Holcim Cement Plant
Bloomsdale, MO
Project Stats
Client
Holcim (U.S.), Inc.
Markets
This project took more than one million man-hours, 80,000 cubic yards of concrete, 13,000 tons of steel and a recruiting effort that drew laborers from 16 states — which was to be expected for the nation's newest and largest cement plant at that time.
However, it took the highly successful project execution of McCarthy/MC Industrial, mixed with continuous collaboration of all stakeholders, to continuously coordinate activities on this fast-tracked job with a congested and complex jobsite.
Working around the clock, seven days a week for 14 to 18 days at a time, the McCarthy/MC Industrial portion of this incredibly complex project was completed according to the owner's tight timeline parameters. Those workers also executed 80,000 cubic yards of concrete and 22.8 million pounds of rebar during more than one million manhours.
There were 15 slip formed concrete silos on the project including:
Eight inverted cone finish cement silos
Two blend silos
Two clinker silos
Two harbor silos
One reject silo
Each silo has a base slab on grade, roof slab on metal deck, welded cone hoppers and a stair tower
Also completed in the contract were a limestone conveyor tunnel and an extensive material handling and conveyor system to transport materials from the clinker silos to the cement mills. Also included were two 60-foot-diameter, 155-foot-tall harbor silos that house finished cement before it is loaded onto barges for shipment.
Castle Contracting also contributed to the success of this project, performing earth and rock trenching services for subcontractors on-site for site drainage, storm drainage and electrical.
The Holcim Cement Plant was completed by MC Industrial, a wholly owned subsidiary of McCarthy Holdings, Inc.
Technology
The ​slip forming construction technique is a method requiring a custom-built set of forms that — thanks to jack rods and hydraulic jacks — move, or "slip," continuously upward at a rate of approximately 10 inches per hour. As the forms slipped, the structures were extruded. Rebar, post-tensioning and concrete was set in place between the forms 24 hours a day for durations ranging from 12 to 17 days in succession for the six separate slips until the silos were completed.
Project Details
Stringent specifications required a continuous pour and this project was executed without cold joints despite days with adverse weather
4-pack was 17 days straight
Required PT, rare for this type of construction
Foundations almost in solid bedrock, dynamite to excavate
Location was selected due to its 100-year supply of limestone
As the concrete cured, the placement crews had to fight 20- to 30-degree temperature rise inside of the silo with little ventilation
Roof steel was the backbone of the slipform
22.8 million pounds of rebar is equivalent to approximately 2,800 miles, roughly the distance between New York and San Francisco.