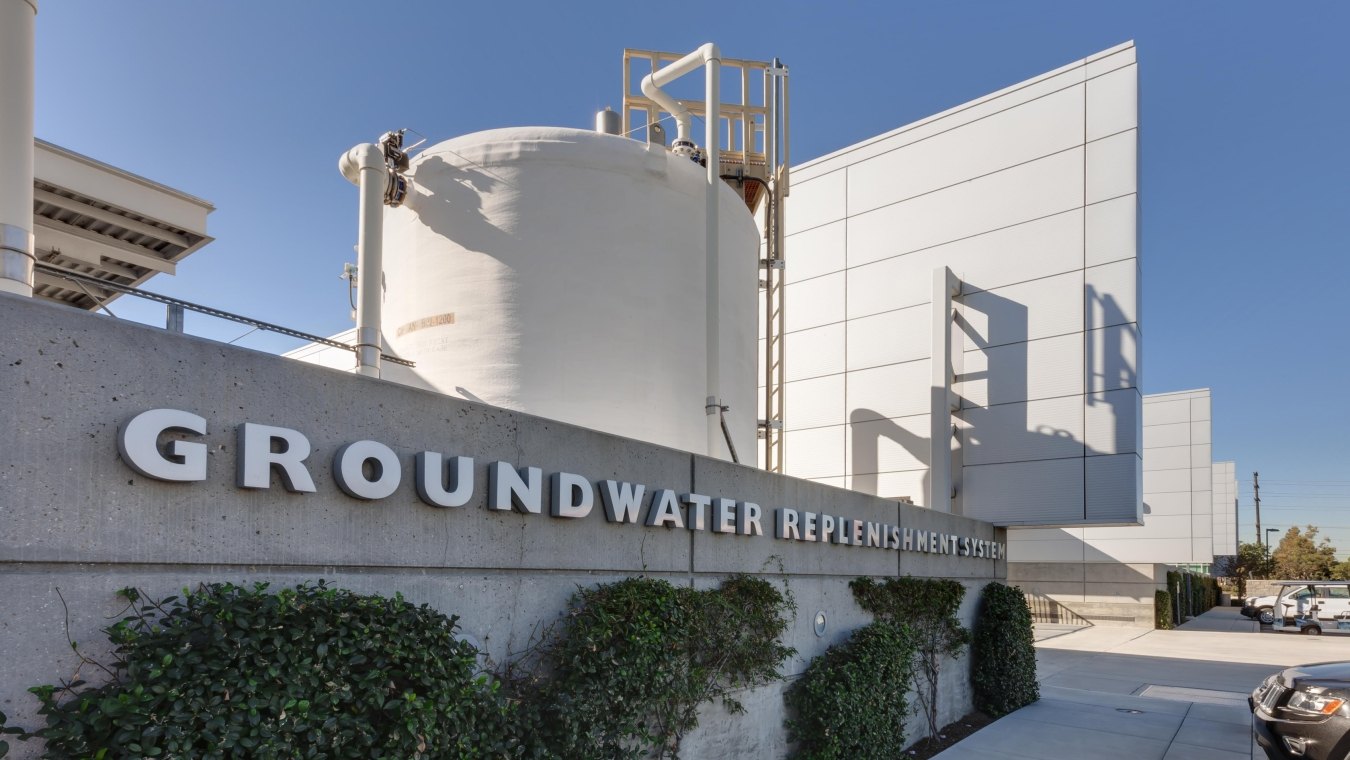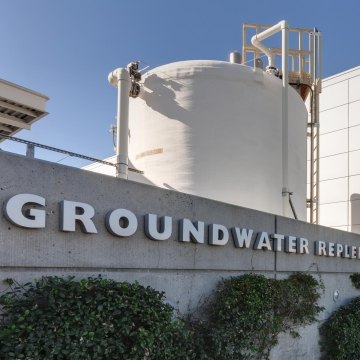 Our Work
OCWD Ground Water Replenishment System
Fountain Valley, CA
Project Stats
Client
Orange County Water District
Markets
Dubbed by project officials as the world's largest wastewater purification facility of its kind, the Orange County Water District Ground Water Replenishment System now treats up to 100 million gallons of wastewater per day.
For this expansion and modernization of the original 30-million-gpd plant, McCarthy updated an existing microfiltration facility and added eight new below-grade treatment basins. Crews also constructed a new 32,000-square-foot reverse osmosis building and added energy recovery devices to the system.
Also built was a pair of 215-foot-diameter, 35-foot-tall, above-ground steel tanks that hold 7.5-million gallons of water each. For the tank foundations, the team limited the number of joints, allowing for more concrete to be poured relative to the number of joints.
Each segment of the massive water purification system required a different dewatering process, designed and installed based on the conditions and movement of water for that location. This required the team to work with internal and external experts to understand the subterranean conditions and implement systems to effectively remove water from excavation sites.
Because the existing water facility remained fully operational during the expansion, the project team coordinated closely with the water district to minimize the time the plant was offline. This proved to be a critical aspect of the project, considering California's ongoing drought.