Insights
Built for Complexity: M
c

Carthy's Omaha Team Tackles Tough Challenges
The team's local expertise encompasses higher education, healthcare, correctional and criminal justice facilities.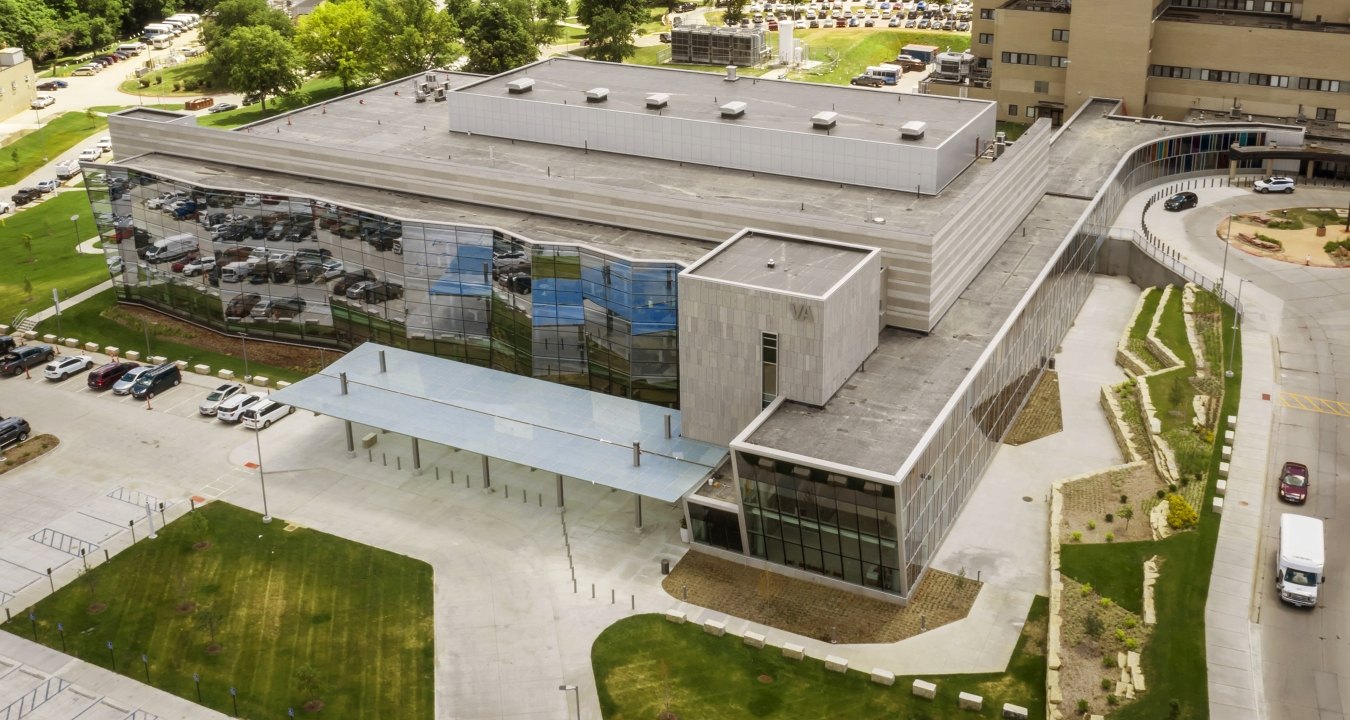 Highly secure environments. Accelerated construction schedules. Logistical complexities. 
These are just a few of the challenging scenarios that McCarthy construction teams face—and overcome—on a daily basis.
As a member of the Omaha leadership team, I have the opportunity to oversee and contribute to many of the construction projects that our teams build in Omaha and across Nebraska.
Here are a few recent examples of our deep specialty construction expertise in action. 
Phased Renovations of Occupied Facilities
McCarthy teams are often engaged to renovate and expand existing facilities that continue to operate throughout the construction process.
At the University of Nebraska Omaha, McCarthy managed an extensive renovation of the 164,166-square-foot Durham Science Center. During phase one of the $27.8-million assignment, our teams renovated the west half of the building while classes continued to take place in the east half. Phase two activities focused on the building's east half while classes resumed in the facility's newly renovated west portion.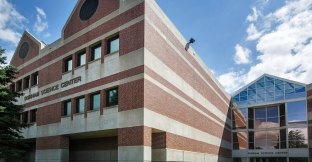 McCarthy worked closely with the university's facilities team, faculty and Authorities Having Jurisdiction (AHJ) to develop a well-coordinated logistics plan that guided all construction activities. Working in an active facility required us to maintain a clear and safe separation between building occupants and the construction zone through the installation of construction barriers, as well as a clear wayfinding system.
Because the project involved several shutdowns of the mechanical, electrical and plumbing (MEP) systems, our MEP experts and building controls team worked closely together to ensure life safety systems remained fully functional throughout construction.
Logistical complexities are also inherent in most hospital expansion projects, including the expansion and renovation of the existing OrthoNebraska Hospital. Completed in multiple phases, the $7 million project included construction of a 6,000-square-foot expansion and mechanical penthouse as well as the renovation of existing interior spaces.
Our team faced and overcame several complicated project challenges, including the need to build over an existing physician parking garage entrance, relocate existing utilities and equipment without disrupting hospital operations, and construct the addition immediately adjacent to active operating rooms.
Secure Environments and Accelerated Project Schedules
During the COVID-19 pandemic, McCarthy oversaw HVAC and facility ventilation system upgrades at the Douglas County Health Center, Douglas County Correctional Center and Douglas County Criminal Justice Center. 
The expansive project, which encompassed nearly 400,000 square feet of active facilities, leveraged McCarthy's specialized expertise in building sensitive healthcare and justice facilities. It also benefited from our ability to mobilize the considerable resources necessary to complete the work on an accelerated schedule.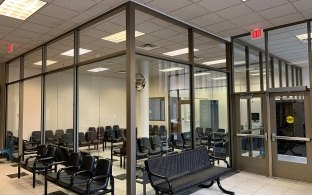 In collaboration with Douglas County and our skilled trade partners, our team self-performed all of the phasing and logistics temporary work along with support blocking, drywall and other carpentry elements.
Throughout all phases of this fast-track project—which was completed in just three months—we successfully kept all occupied facilities safe, secure and fully operational. 
Responsible Stewardship of Community Funds
Because McCarthy's Omaha team works on a wide range of publicly and privately funded projects, we're used to managing tight budgets and being responsible stewards of taxpayer funds. 
The Omaha VA Ambulatory Care Center is the first healthcare project completed for the U.S. Department of Veterans Affairs using a public-private partnership (P3) project delivery method. The 157,000-square-foot outpatient care facility is also the first project to take advantage of the C.H.I.P.I.N. for Vets Act of 2016, a federal law that allows the VA to accept private donations to fund construction projects. 
Innovative design and delivery techniques helped accelerate the traditional project schedule from 52 months to 36 months while reducing the total project cost nearly 40% from traditional design and delivery methods.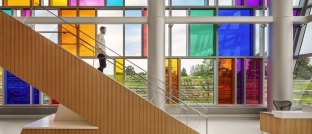 Project challenges included the need to uphold rigorous VA construction standards, build on challenging topography, maintain ongoing communications with multiple partners and stakeholders, and avoid interruption of services to the adjacent fully operational hospital.
Innovative strategies such as subsurface utility engineering, virtual design and construction, and real-time laser scanning of concrete floors enabled the project to not only meet its allocated budget, but also to be completed more than four months ahead of schedule. Our expertise garnered national recognition when the project earned the 2021 Project of the Year award from Engineering News-Record (ENR), the leading construction trade journal. 
Over the last two decades, McCarthy's Omaha team has completed more than $1 billion in construction work across a wide variety of market sectors and project types. 
Whether we're managing the construction of a new building or overseeing the expansion of an existing facility, our teams are skilled in navigating the numerous complexities of today's construction projects. It's what we're built for.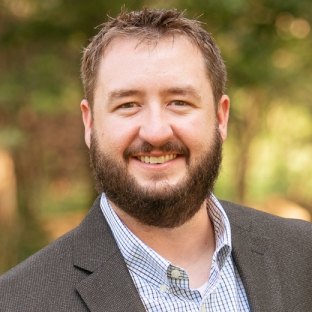 As Omaha market leader, Kris Montgomery oversees strategy and near-term opportunities for McCarthy across the Omaha region. Since joining McCarthy as a project engineer in 2007, he has managed more than $1.38 billion of construction projects. An award-winning mentor and community volunteer, Kris was named to the 40 Under 40 list of business leaders by the Midlands Business Journal in 2019.