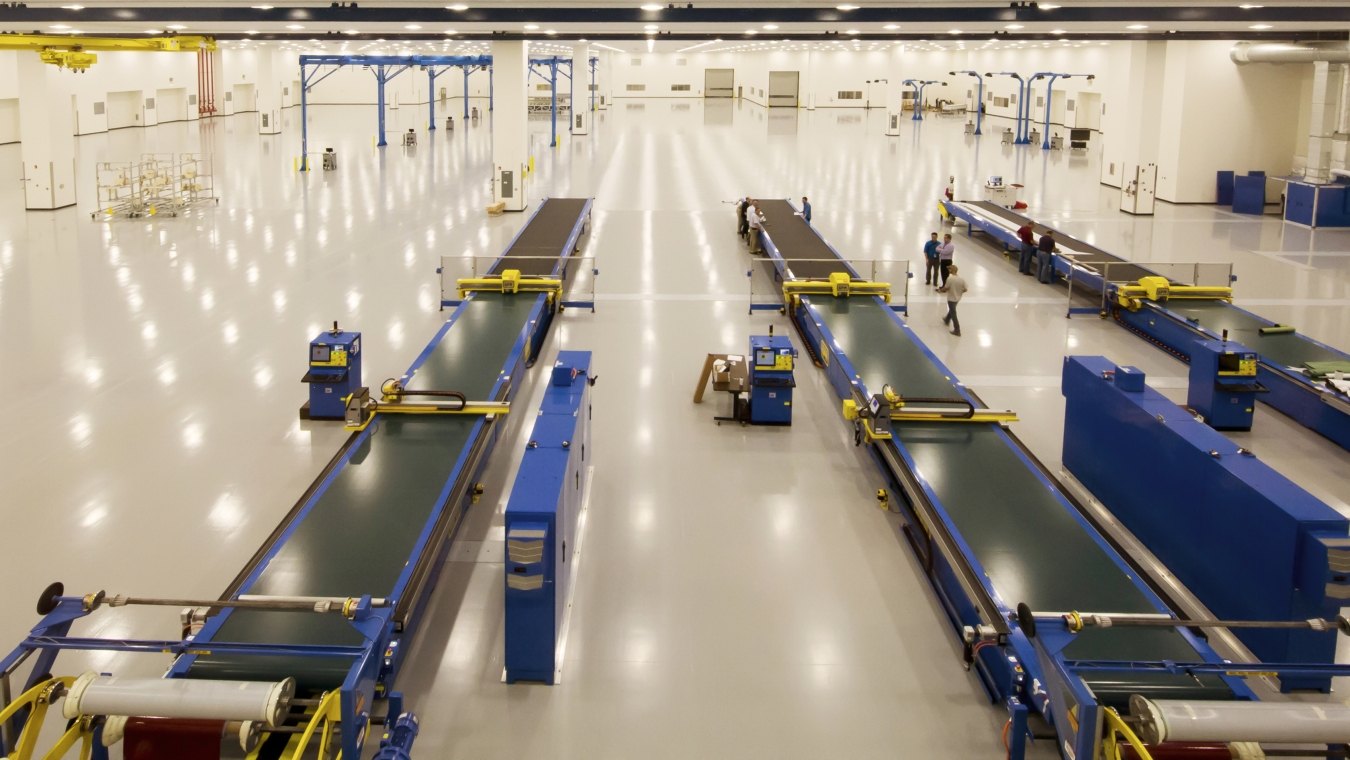 Our Work
Boeing Composite Center of Excellence
Hazelwood, MO
Project Stats
Client
The Boeing Company
Markets
Boeing, the world's largest aerospace company and leading manufacturer of commercial jetliners and defense, space and security systems, selected McCarthy to provide multi-phase, design-build work for its 10-acre Composite Center of Excellence manufacturing and painting center project in St. Louis.
The project includes a 367,000-square-foot high bay steel frame building addition that included material receiving/shipping, storage, material layup, autoclaves, trim/drill core carving and overhead cranes for Composite Material Fabrication of Boeing's commercial 777X aircraft parts. The construction of a 57,000-square-foot paint facility was added to the project as well. Castle Contracting provided mass excavation, grading, and wet utility installation for this project.
The building serves as the production hub for manufacturing composite parts to fabricate wing and empennage pieces for Boeing's new 777X airplane program
Well-executed self-perform capabilities played a large role in this job for both the design and construction phases. More than 4,500 tons of structural steel, 4,000 cubic yards of building foundations and 3,000 cubic yards of concrete for equipment foundations were showcased in the execution and performance of this project.
With somewhat intimidating scheduling constraints, the design-build delivery allowed construction, design and client teams to fully collaborate, helping them determine critical paths and prioritize requirements from all parties early in the process. Quality efforts early in the project expedited the start-up and commissioning process, allowing the team to achieve mechanical completion ahead of schedule and deliver the overall project five days ahead of schedule despite one of the wettest summers in recent St. Louis history.
There is a 115,000-square foot, drywall-enclosed layup space with a 30-foot vertically clear, hard ceiling that meets clean room standards. The 3,600-ton central utility plant manages the HVAC system and also included in the project are load center unit substations, site stormwater retention and detention basis and a parking area.
Because of limited accessibility on the north end of the jobsite, two separate drill rig companies were hired to keep the project moving.
Expected to generate leading technology in the aerospace industry, the Boeing 777x aircraft will be housed in the Composite Center of Excellence. With unique folding-wing technology and capability, the aircraft are able to be stored and maneuvered unlike any previous aircraft.
The Boeing Composite Center of Excellence project was completed by MC Industrial, a wholly owned subsidiary of McCarthy Holdings, Inc.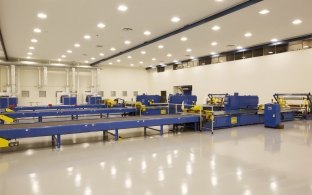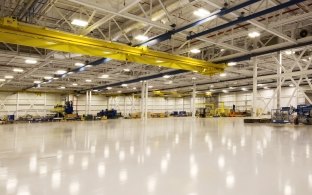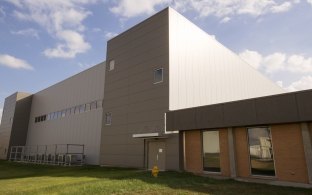 Key Metrics
Change Management: 4.4 days average project RFI response time, 220 percent faster than the national average according to Navigant Construction Forum.
Advanced Work Packaging and startup planning: There were 46 design and construction milestones included in the project schedule that included owner required milestones and intermediate progress milestones. Eighty-three percent of those milestones were either met or finished before their schedule date.
More than 120 gross tons of scrap metal was taken to recycle yards throughout the Boeing project.
There were more than 120 trusses – each 100 feet long and 15 feet tall - assembled at a Kansas City fabricator and shipped to St. Louis in one piece to help with the schedule.
The most important date, owner occupancy, was delivered six days early.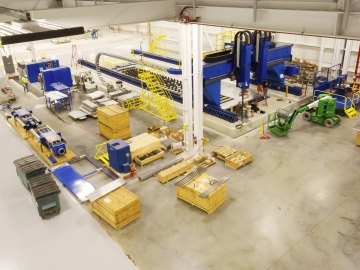 Awards & Recognition
2018 AGC Missouri Keystone Award
2018 Best Practices Award

St. Louis Council of Construction Consumers