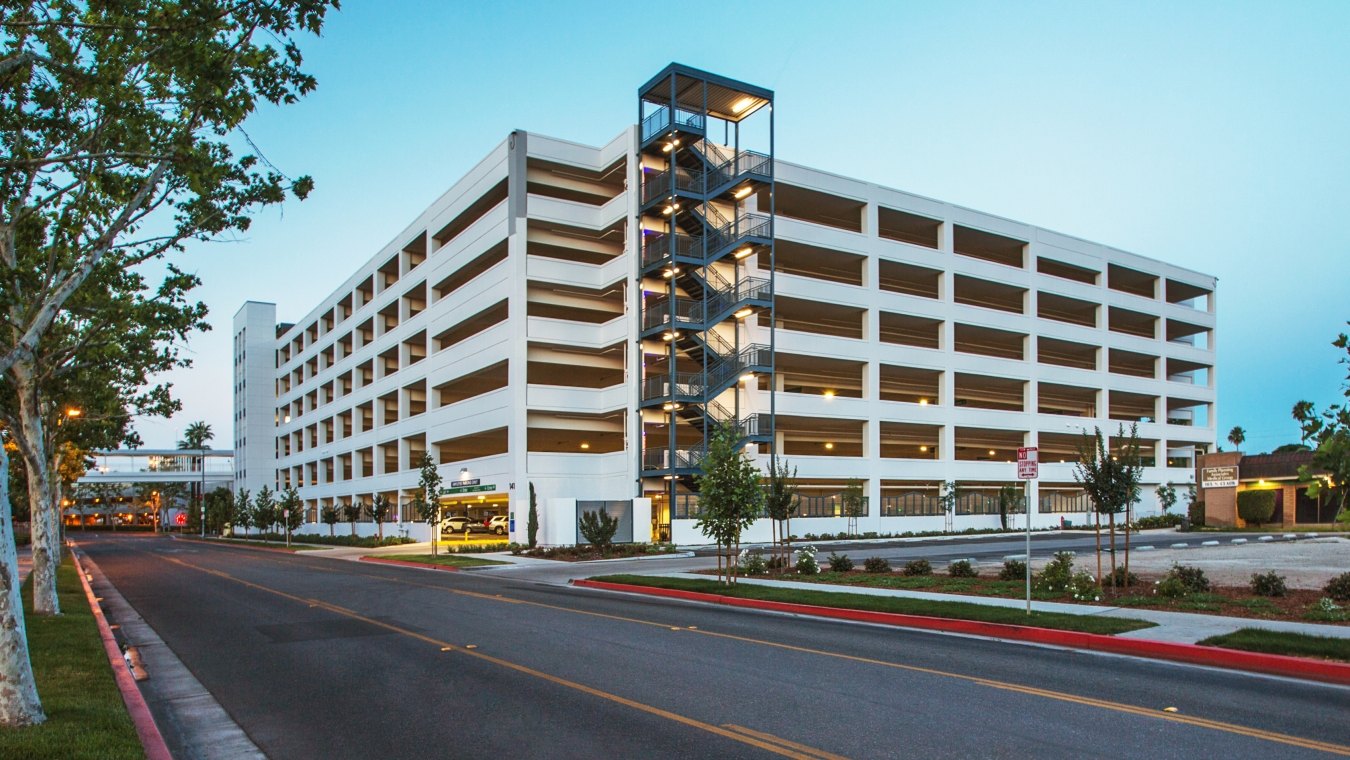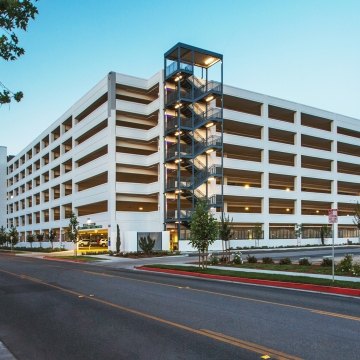 Our Work
Community Regional Medical Center Parking Structure
Fresno, CA
Project Stats
Client
Community Medical Centers
Markets
The Community Regional Medical Center Parking Structure is a 477,785-square-foot, seven-level, 1,444-car cast-in-place parking facility on the northeast corner of the Community Regional Medical Center campus in Fresno, Calif. 
Initially planned for a different area on campus, the relocation was an immediate challenge for the McCarthy team, which quickly redesigned the structure based on the new site. The new site was in proximity to a high-volume railroad line that required shoring down nearly half of the building's west side to allow safe and uninterrupted construction. Adding to the already challenging relocation, the McCarthy team successfully built the structure's foundation during one of the wettest winters in Fresno's history. 
Boasting 15,000 cubic yards of concrete, keeping the schedule on track while forming and pouring concrete proved to be the project's principal challenge. With support and training from project leadership, the McCarthy team fully adopted Lean methods to the deck-pouring process. The team aligned best practices for staging materials and decreased pour cycles, shaving time off the project's schedule without overtime or additional labor. 
To safely form and pour the structure's concrete columns, McCarthy invested in numerous retractable systems that hooked to rebar columns, allowing personnel to safely tie off before leaving the floor while climbing the columns. 
477,785

Square Feet

LEAN

Construction

15,000 Cubic Yards

Concrete