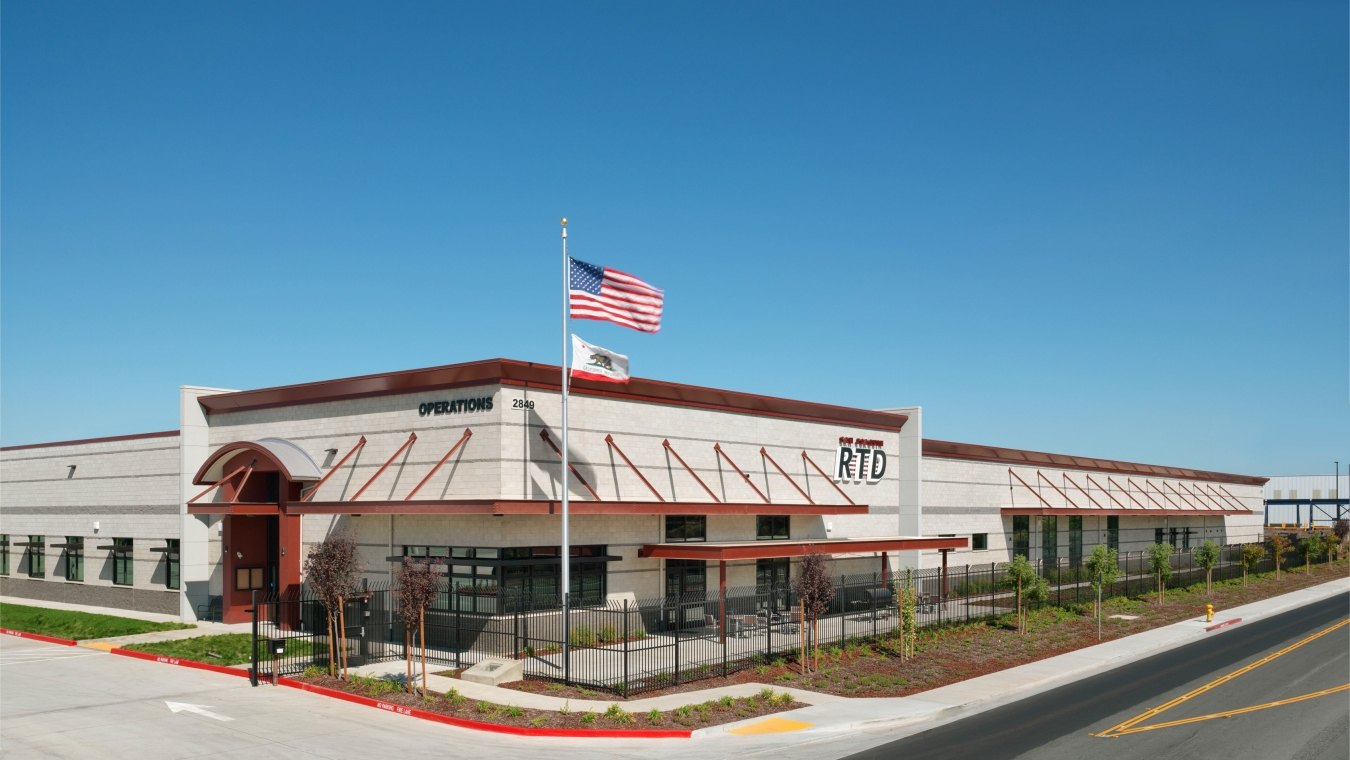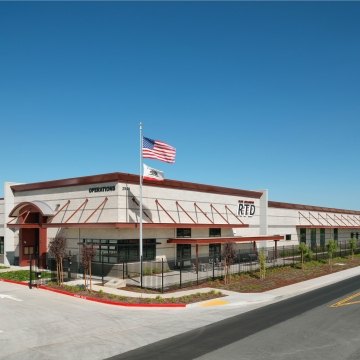 Our Work
San Joaquin RTD Regional Transportation Center
Stockton, CA
Project Stats
Client
San Joaquin Regional Transit District
Markets
The RTC project consists of three buildings to support the maintenance, fueling, and washing of the growing San Joaquin Regional Transit District's (RTD) fleet of buses and service vehicles. All three of the new buildings are CMU structures with steel frames and industrial/commercial finishes.  
The first of the three is the 100,000-sf Maintenance Building that is home to 20 repair bays, eight bus lifts, two vehicle lifts, an electronics repair shop, machine shop, signage shop, storage, parts room, brake shop, training rooms, drivers lounge, wellness room and offices. 
The second building is the 20,000-sf Fuel, Brake, and Tire Building with four fueling, detailing and brake inspection lanes along with a tire shop.  
The third building is the 8,000-sf Wash Building that has an automatic bus wash lane with room for expansion to add a second, and two steam cleaning lanes. A large canopy covers both the Fuel Building and the Wash Building. 
The buildings are set on a 10-acre site that is predominantly surfaced with concrete paving. Storm water pump stations and bio-swales help manage site drainage. 
McCarthy partnered with Dreyfuss & Blackford Architects for a collaborative design-build process. Atypical for design-build delivery, the original design began essentially as a duplicate of another maintenance facility recently constructed in Orange County. Budget constraints and customizing the facility to the site size that RTD had acquired in Stockton presented us with the challenge to deliver all of the functionality of the more robust facility in Orange County, in a smaller facility with a lower budget. 
In addition to self-performing the structural concrete and embeds, McCarthy self-performed additional scopes such as doors, frames, and hardware, casework as well as several Division 10 scopes including lockers, projection screens and toilet partitions and accessories, to name a few. Pre-planning and execution of these self-perform components contributed to McCarthy's ability to manage the project schedule and finish early.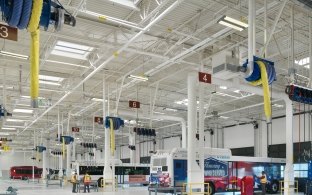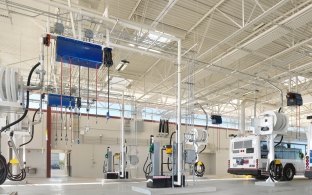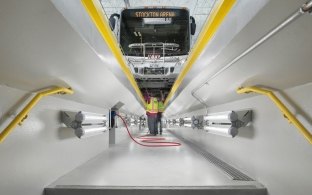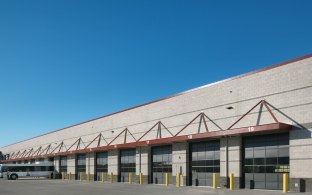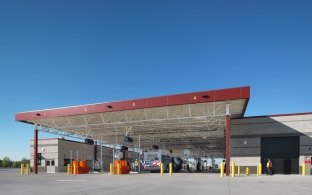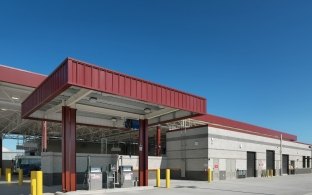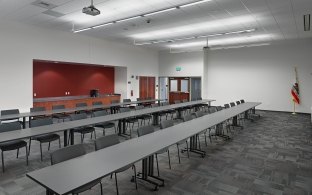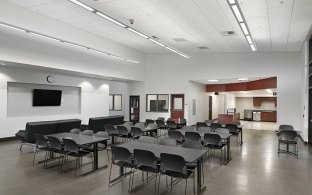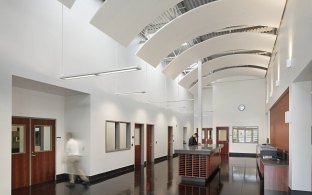 Architect
Dreyfuss & Blackford Architects 
Engineers
AECOM
Capital Engineering Consultants, Inc. 
Miyamoto International, Inc. 
Morton & Pitalo, Inc.