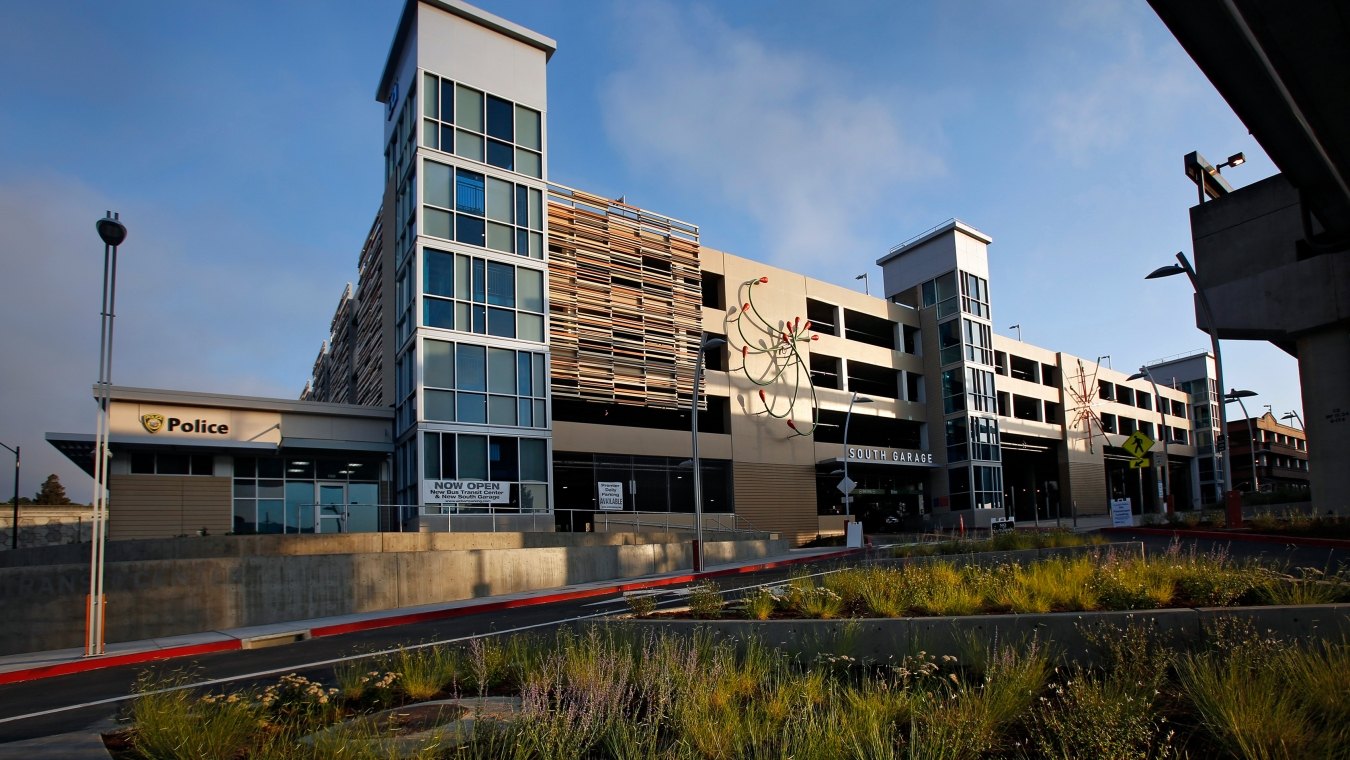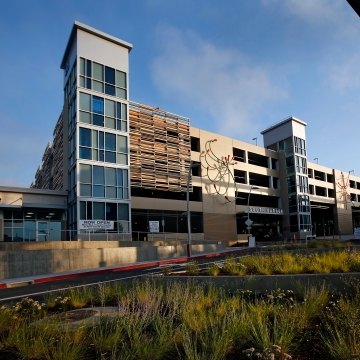 Our Work
Walnut Creek BART Parking Structure
Walnut Creek, CA
Project Stats
Client
BHV Center Street Properties, LLC
Markets
The Walnut Creek Bay Area Rapid Transit (BART) Parking Structure is a 344,433-square-foot, 912-stall parking and transportation facility serving the BART Transit Village. Nestled between the active BART tracks and Highway 680, the garage serves residents, visitors and BART patrons, also featuring artwork installations created by an award-winning artist. 
Catering to multiple forms of transportation, the facility includes high-bay construction above ground level to allow for bus traffic, access to 15 loading and drop off zones under the parking decks and large bicycle parking and bike locker areas below the existing BART tracks. 
McCarthy's priorities during construction were public safety, maintaining BART operations, minimizing traffic flow impact and maximizing the passenger experience during construction. The McCarthy team communicated traffic control plans in advance and stationed two check-in gates along the drop-off route with full-time flaggers to ensure safe public passage through the project site. 
Construction began with early sitework, relocating the patron drop off to be accessible during construction and added additional stalls to the existing surface lot to increase public parking while work was underway. McCarthy self-performed the project's concrete, ensuring quality, efficiency and a record-setting pace. 
The garage included a 2,100-square-foot, single-story BART police building. The police facility includes administrative offices, locker rooms, kitchen and dining area and detention rooms. Other elements of the structure include a passenger drop-off area, enhanced bicycle and pedestrian paths, a bus facility expansion with 15 additional bus bays for the Central Contra Costa Transit Authority, car counting system, provisions for E-V charging stations and bioretention planters in the bus area that collect rainwater from the rooftop. 
344,433

square feet

543 days

project duration

912

parking stalls