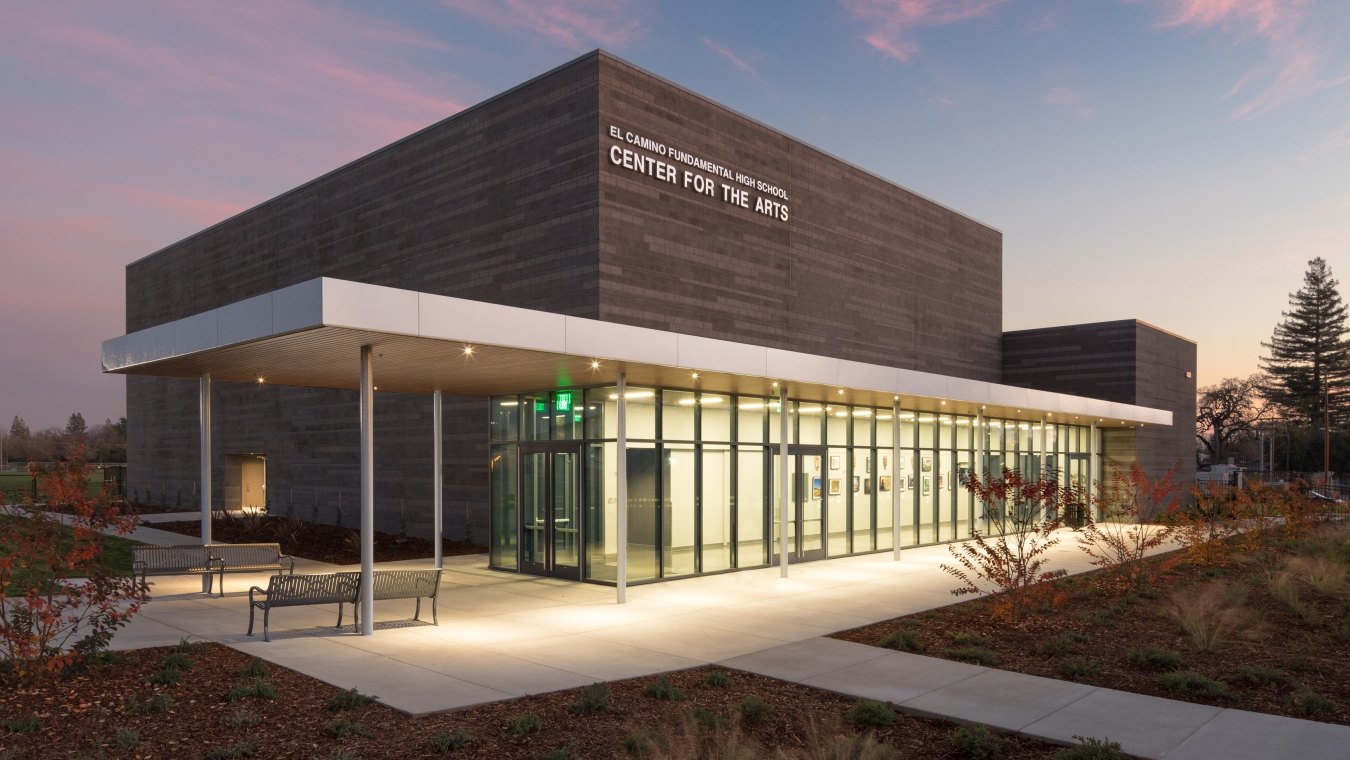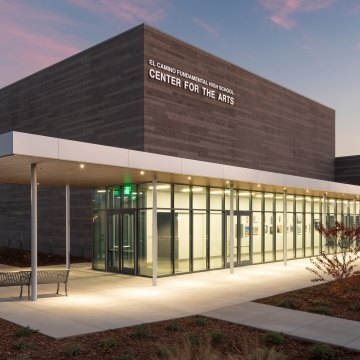 Our Work
El Camino Fundamental High School Center for the Arts
Sacramento, CA
Project Stats
Client
San Juan Unified School District
Markets
Known for its award-winning reputation in both music and drama, the El Camino Fundamental High School Center for the Arts fulfills a decade-long dream of providing the school and community with state-of-the-art space for a wide range of performing arts events. A signature project for the San Juan Unified School District, it was the first to utilize Measure N/P Bond funding and the first delivered under progressive design-build methodology. 
Designed to hold school assemblies and lectures as well as theater, music, dance, choral and other performing arts events, the new 14,833-square-foot venue includes an auditorium with 400 fixed seats and 100 portable seats in the orchestra area; merchandise and ticket booth space; a lobby/exhibit hall; restrooms; dressing rooms; and necessary supporting elements. An adjacent parking lot and an outdoor amphitheater were also included in the project. 
The design of the one-level concrete block frame building comprises two solid forms conjoined with a transparent lobby and an expansive roof overhang naturally extending the lobby into the outdoor space. Three types of concrete block in varying shades of gray and two different heights form a durable and aesthetically pleasing acoustical shell for the hall. Enhanced Building Information Modeling technology was leveraged to coordinate complex building systems, such as extensive cabling for the glazing system as well as complex theatrical lighting, audio/visual and rigging systems. 
Sustainable building features include computer algorithm-driven electrochromic glazing on windows and doors that automatically darken under direct sunlight to reduce heat load and energy costs. Another notable design aspect is a one-button blackout safety feature integrated into the building's storefront window design providing protection from any imminent danger. 
The collaborative nature of the project allowed for productive and efficient delivery which came in under budget and nearly seven months early despite myriad challenges including: building relocation and make ready site preparation; unsuitable soils and other underground encumbrances requiring mitigation; utility changes; complex theatrical lighting, audio/visual and rigging; integration of the new building with aging, existing fire life safety, intercom, paging, security clock and tele/data equipment and systems; extensive acoustical commissioning and testing; and design complexities related to the CMU block pattern and the main lobby's integral colored polished concrete element. 
Awards & Recognition
2019 Central Valley Design Award

The American Institute of Architects

Top Real Estate Development — Education Category

Sacramento Business Journal

Design-Build Award

Construction Management Association of America
2019 Honor Award for Education Design
72,851

Labor Hours

Zero

Recordable & Lost Time Incidents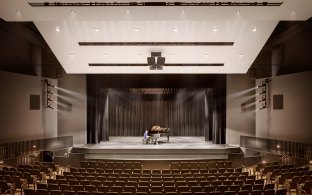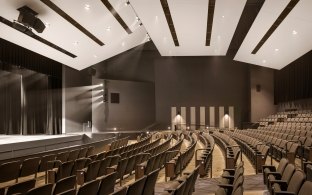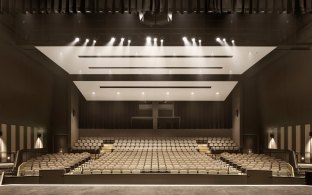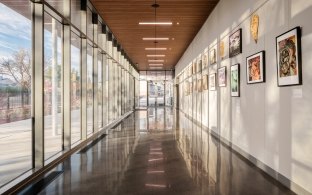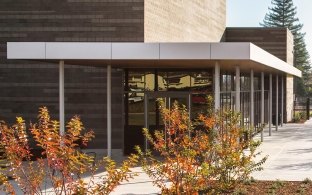 Construction Manager
Vanir Construction Management, Inc.