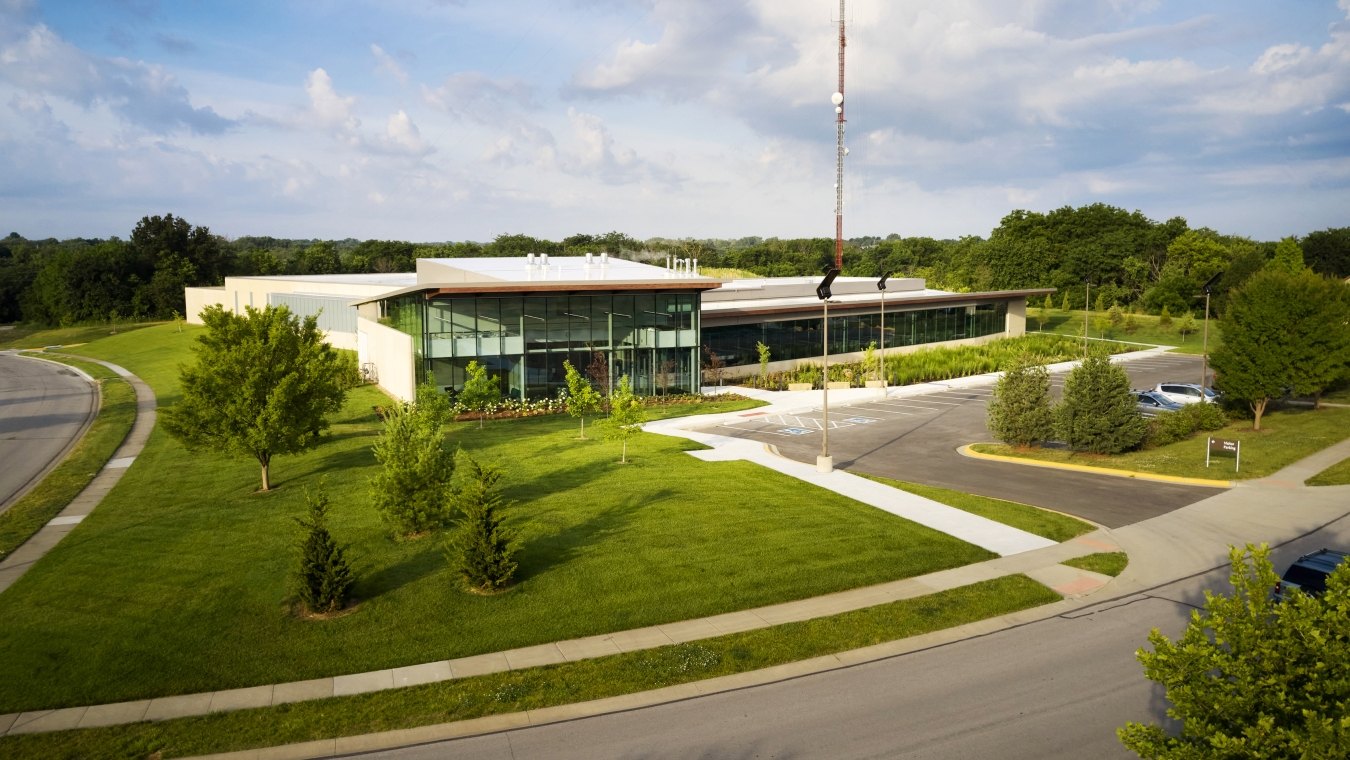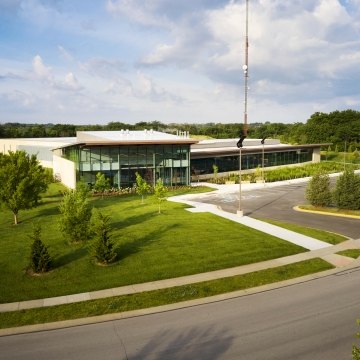 Our Work
Johnson County Medical Examiner Facility
Olathe, KS
Project Stats
Client
Johnson County, Kansas
Markets
The new 32,000-square-foot, single-story medical examiner facility was designed to increase autopsy rates to meet appropriate national benchmarks, create a state-of-the-art high-functioning facility that can be known for excellence and leadership, facilitate National Association of Medical Examiners (N.A.M.E.) accreditation by meeting scientific requirements, and provide reliable data for public health to identify trends and emerging diseases. The facility has a staff of eight, including toxicologists, a medical death investigator, autopsy technicians and administrative staff.
Features of the building include a light-filled glass public entrance that leads to secure areas for staff and lab work, two conference rooms, an observation area and a multipurpose room. To ensure safety and privacy, the receiving area is located behind a secure fence and through a sally port, a fully-enclosed and secure space within the building.
Throughout construction, the McCarthy team demonstrated the efficiency and value of using advanced technology to build and refine the space.
This included McCarthy's three-dimensional (3D) virtual construction mockups that simulated actual workspace areas, enabling Dr. Diane C. Peterson, Johnson County coroner and chief medical examiner, to be directly involved in designing the autopsy surgery space to make sure everything she needs is positioned at the right height and in the ideal location. This included making design refinements to fine-tune the space during construction, thus avoiding significant costs to retrofit after the building was completed.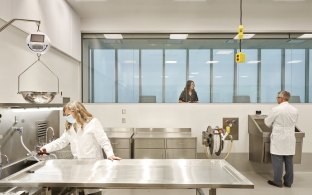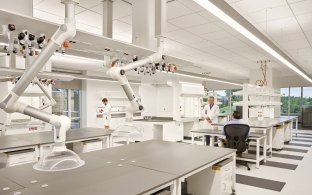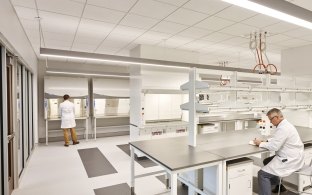 Architects
PGAV Architects
SmithGroup
Engineers
Henderson Engineering
McClure Engineering
Confluence