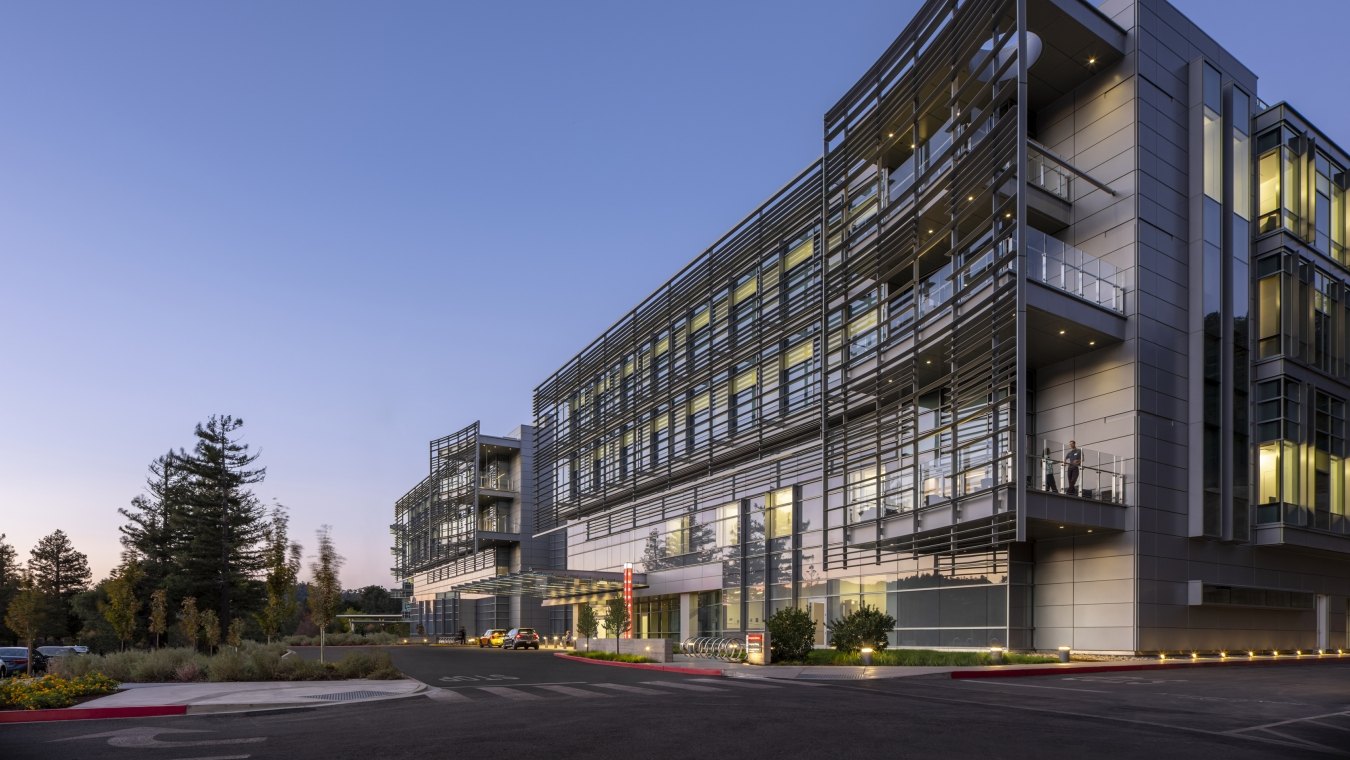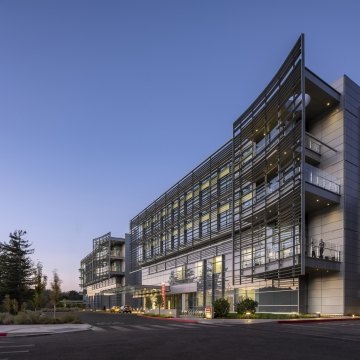 Our Work
MarinHealth Medical Center Oak Pavilion and Parking Structure
Greenbrae, CA
Project Stats
Client
Marin General Hospital
Markets
The Oak Pavilion is a hospital replacement building that joins a new parking facility and three existing pavilions on the at MarinHealth Medical Center campus. Located in the Bay Area's Marin County, the modern healthcare facility was designed and built to meet the community's changing needs while providing a healing environment benefiting patients and caregivers alike. 
The five-level acute care hospital building encompasses 260,000-square-feet of space including 114 private patient rooms and six operating rooms equipped with state-of-the-art Interventional Radiology equipment. It's also home to an expanded emergency department and trauma center with separate entrances and treatment areas for trauma, psychiatric and high-security patients.   
Supporting an all-inclusive approach to healing the whole patient, each patient room contains floor-to-ceiling windows with mountain or hospital garden views that maximize natural light. Designated zones allow staff the space to seamlessly maneuver equipment, as well as room to unfold a cot for overnight visitors. The absence of nurse station columns, commonly found in hospital layouts, provides clear sight lines for monitoring patients. 
Designed to meet LEED Gold standards, various sustainable features are incorporated to enhance the facility's energy efficiency and high performance. Eco-friendly elements include a modular, heat pump chiller as the primary and emergency heating and cooling source; silver ion water filtration to reduce pathogens and bacteria; power, water and sewer systems to sustain the hospital for up to four days; and independently valved ventilation systems capable of converting individual rooms or zones into quarantine spaces to manage infectious patient surges. 
Built to support the hospital replacement facility, the Marin General Hospital parking facility project features a 413-stall parking structure spanning 136,200 square feet across six levels, as well as a 76-stall surface lot. 
The parking structure is nestled into the hillside of the hospital campus to help minimize its visual impact. Boasting picturesque views of the surrounding valley from the upper levels, its facade features an aluminum louver system, incorporated to complement the architectural elements of the new hospital.  
The net-zero facility houses a solar array on the structure's rooftop to support current and future hospital buildings. A biofiltration system comprised of planter boxes on the perimeter of the structure collects rainwater to irrigate plants that provide green screens on all sides of the structure. Furthermore, sidewalk infrastructure improves connectivity from the hospital to a new bus stop and encourages the use of public transportation. 
To ensure a smooth delivery with minimal change orders, the Oak Pavilion and Parking Structure projects were executed using design-build delivery. For the Pavilion, a combination of the Progressive Design-Build method and OSHPD's collaborative review process were implemented. The shared relationship between all parties allowed the team to ensure the project's compliance with the latest state-mandated earthquake standards, overcome challenges inherent in the site's topography and proximity to the existing facility, and to rapidly respond to the COVID-19 pandemic.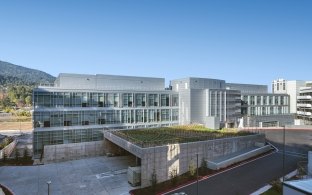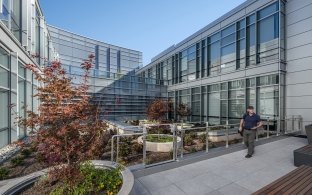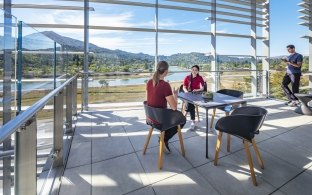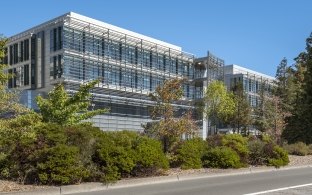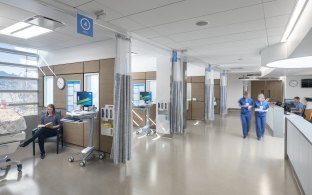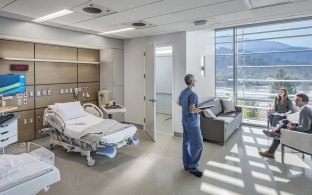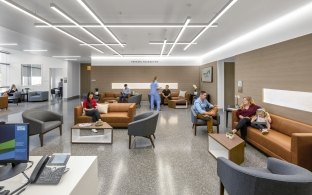 Parking Structure Architect
Medical Center Architect
Perkins Eastman Architects