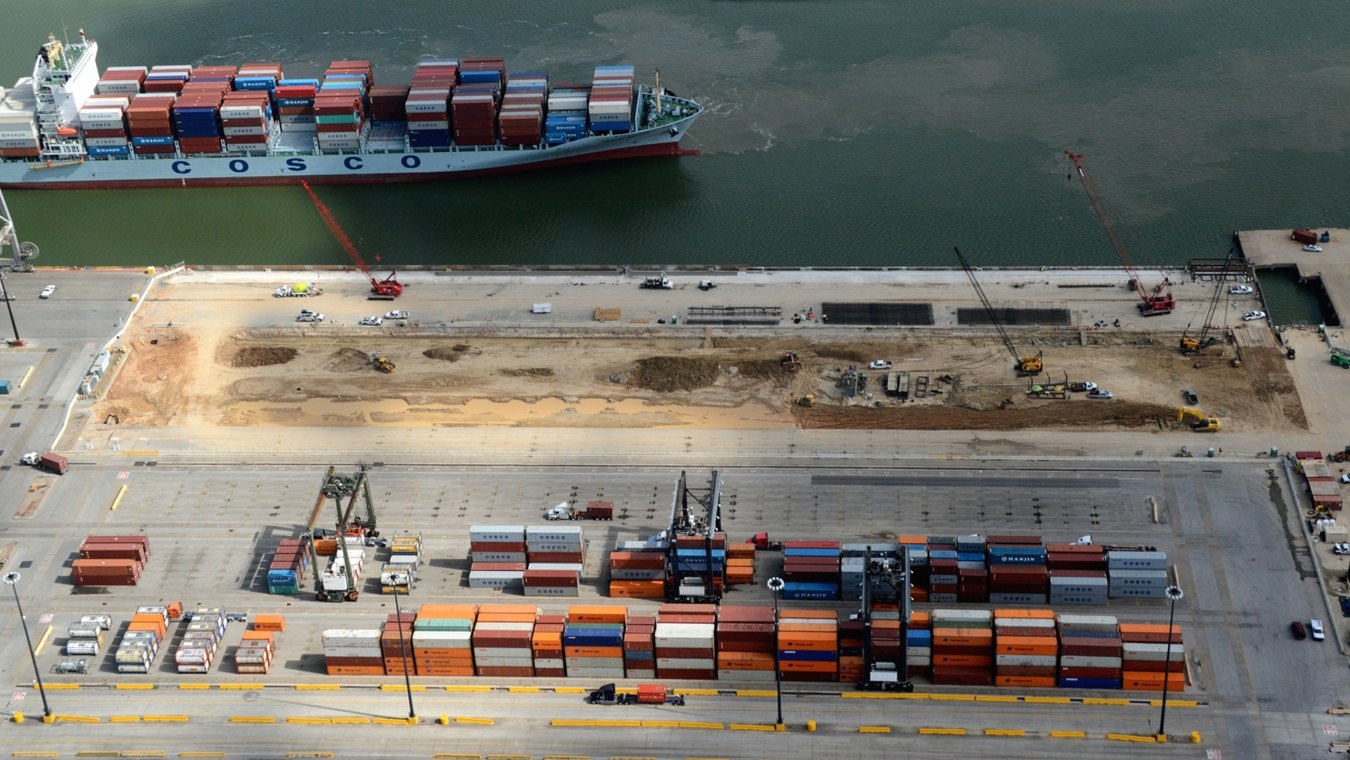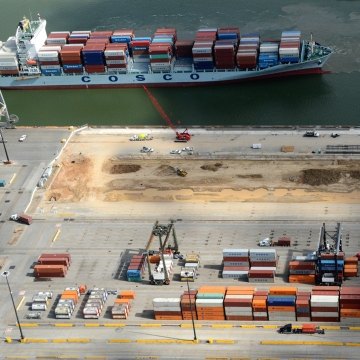 Our Work
Port Houston Barbours Cut Wharf 3 Rehabilitation
La Porte, TX
Project Stats
Client
Port of Houston Authority
Markets
McCarthy was the prime contractor on this project to upgrade 1,200 feet of the existing Wharf 3 to accommodate post-panamax container vessels at the Barbour's Cut Terminal in La Porte, Texas for the Port of Houston. The Port of Houston is the second largest port in the United States. This terminal serves as a vital link connecting the Port of Houston to trucking, a primary mode of reaching inland destinations. The Barbours Cut Container Terminal handles more than half of the container cargo in the Gulf of Mexico. 
The project entailed demolishing asphalt pavement, structures and utilities on the site, subsoil preparation and concrete paving of 30 acres of surface space to be used for storing and handling container cargo. McCarthy also installed new high-mast lighting to improve illumination, underground sanitary and storm sewers, a lift station and new communications conduit. 
McCarthy self-performed all concrete work on this project, utilizing 36,000 cubic yards of concrete. About 5,600 cubic yards of concrete is 17 inches thick to accommodate crane runways for the terminal's huge overhead container cranes. As part of the project's environmental considerations, asphalt removed from the site was recycled and used as a base under the new concrete paving. 
119,311

McCarthy Worker Hours

ZERO

Recordable Injuries