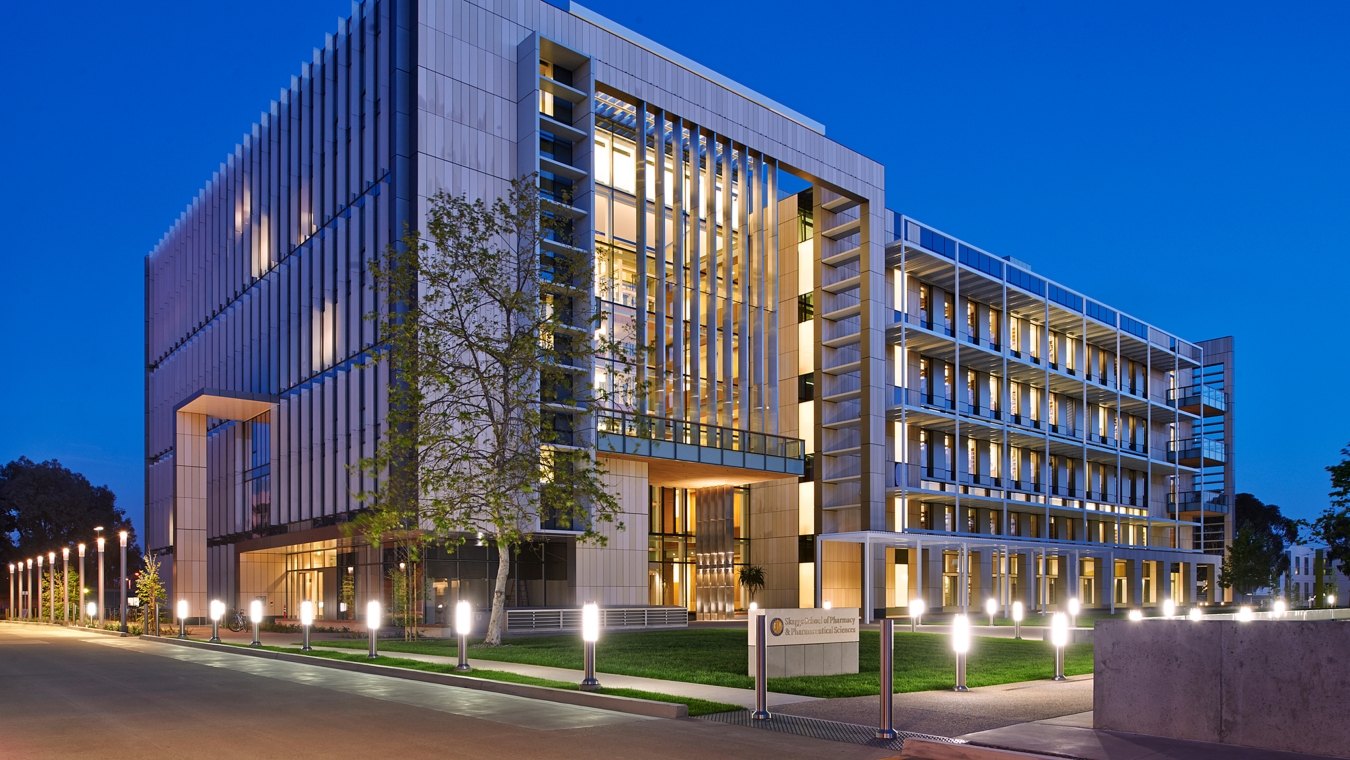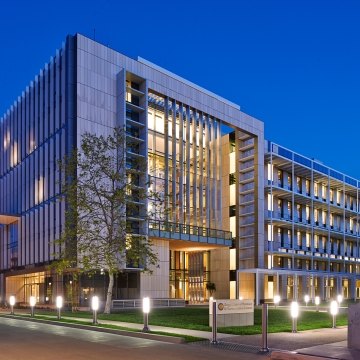 Our Work
UCSD Biomedical Research Facility
La Jolla, CA
Project Stats
Client
University of California, San Diego
Markets
The new, 196,000-square-foot Health Sciences Biomedical Research Facility at the University of California, San Diego is one of the most sustainable laboratories in the country. Located on a 3.3-acre site within the UCSD Health Sciences campus, it accommodates new and expanded multi-departmental programs, including bioinformatics, genomic medicine, gastrointestinal medicine, childhood diseases, pathology, immunology, inflammation, psychiatry, cardiology, neurosciences, infectious diseases, and glycobiology. The building is expected to achieve LEED Platinum status. 
The research building fits within the modern design context of the academic mall on the UCSD Health Sciences campus, with its exterior incorporating a combination of architectural concrete, curtain wall, painted aluminum metal panels, and terra cotta cladding. The facility encompasses five floors of wet bench laboratories, open lab space, and lab support space; plus seven stories of administrative office space, interaction spaces and conference rooms. 
The most notable design feature of the building is the dynamic, computer-controlled exterior solar shading system on the east, west and south facades, representing the most extensive use of this type of shading by any building in the UC system.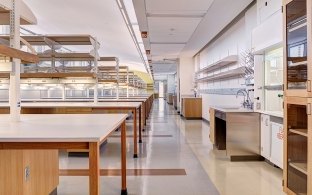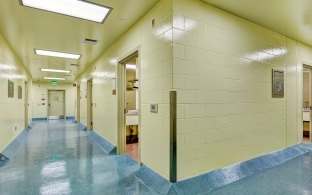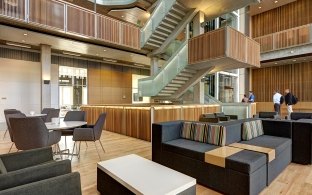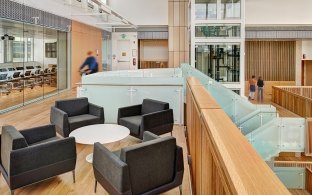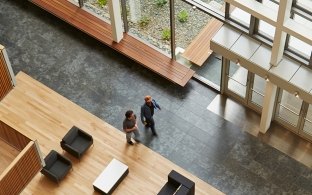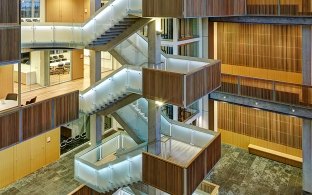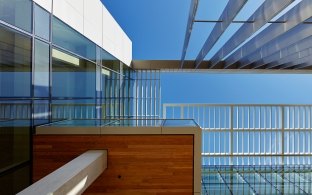 ENGINEER
KPFF Consulting Engineers