Insights
5 Things M
c

Carthy Is Doing to Build a Strong Safety Culture
Whether it's Safety Week or any other day of the year, safety is ALWAYS the most important thing we do at McCarthy.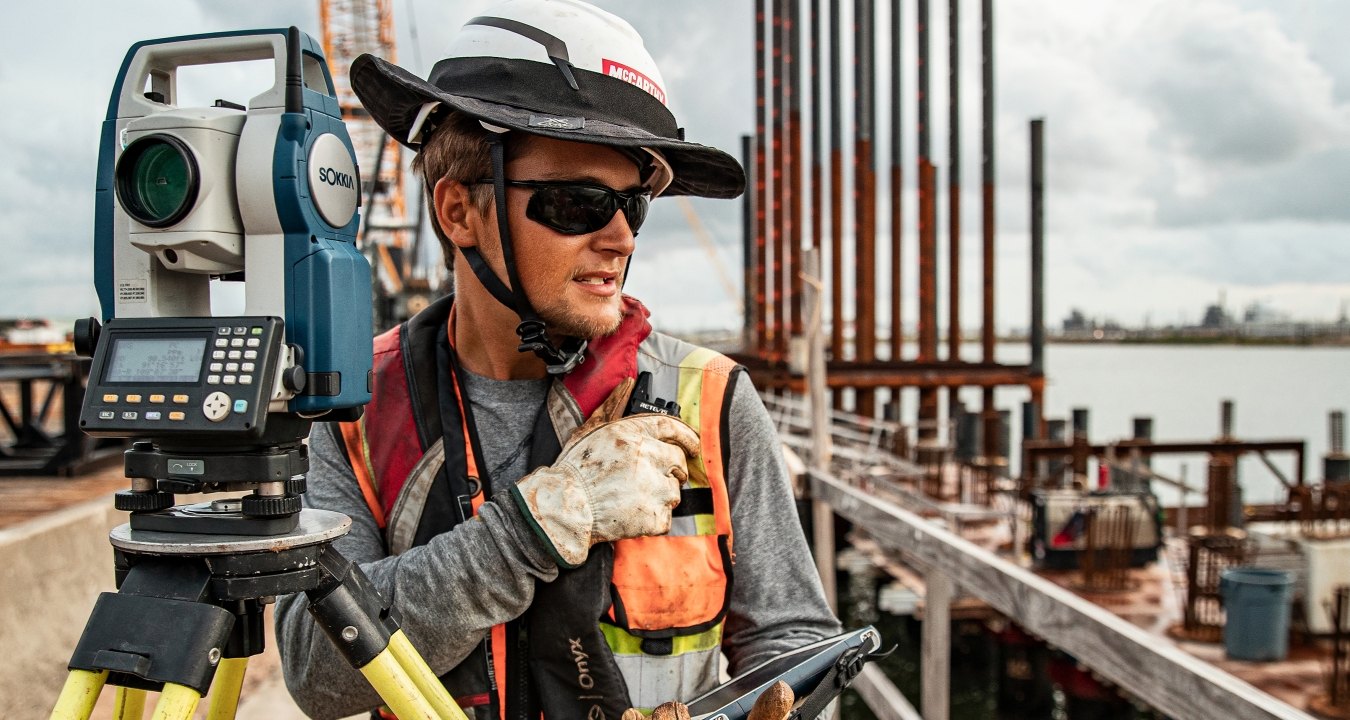 Whether it's Safety Week or any other day of the year, safety is ALWAYS the most important thing we do at McCarthy.
We don't just talk about our industry-leading safety program, our crews lead by example. Our commitment to continuous improvement in safety begins with our CEO and runs throughout the entire organization, right down to the newest project engineer and carpenter being onboarded on a jobsite.
Here are five key initiatives implemented to continue our vigilant and proactive focus on the safety, health and well-being of our employees throughout the country.
1. Transition from Hard Hats to Safety Helmets
Traumatic brain injuries are responsible for 25 percent of all construction fatalities and account for many life-altering injuries. Safety helmets offer superior head protection for construction workers, including much greater defense against impacts to the front, back, and sides of the head. In addition, safety helmets feature an integral chinstrap to keep head protection in place in the event of a fall, while leaning over or looking up.
This is a change that many in the construction industry are adopting to provide employees with the safest PPE possible. 
2. Creating A Safety Dashboard
Using Business Intelligence to develop a Safety Dashboard allowed us to collect and compile all our Safety Information Analytics and have them available in a single view. This dashboard includes our safety inspections, safety incidents and near-misses, safety violations and project data. The information is immediately available by project, business unit, region or the entire company.
As a result of this Safety Dashboard, we have witnessed an immediate benefit to our Safety Inspection process.  The quality of inspections we have received back from our projects, even from what we were doing in 2020, has been incredible. We're able to focus on leading indicators, then are using that information strategically and proactively, seeking to identify potential blind spots and areas to improve. Now that it's transparent for everyone to see, it has sparked more participation in our safety program.  It allows us to see which areas and inspections are creating the most issues and potential areas to focus on. 
Jobsites see the value of our safety inspection process and our teams are doing a much better job of identifying potential issues, safety hazards, and other critical focus areas. This dashboard is making a huge impact since every bucket of safety data is available in a single, connected and robust source.
In the last year alone, the number of safety hazards identified from our safety inspections has increased by 20 percent! 
3. Improving Safety Communication and Messaging
At McCarthy, we prioritize consistent safety messaging and communication across the company.  Our quarterly Safety Newsletter is communicated companywide.  It's important to have a platform to discuss and communicate Safety Incidents, near-misses and best practices to our jobsites and offices across the company. Whether it's a new safety product or to recognize a craft professional for going above and beyond in safety, it's important to be able to communicate a consistent safety message companywide to improve consistency and support our culture.
In addition to the quarterly safety newsletter, we also conduct a monthly Safety Onboarding for all new employees. This mandatory new-hire curriculum for all new employees is held monthly and gives an in-depth overview of our Safety Program.  It also helps new employees get acclimated within that program and with some of the unique aspects of our policies/procedures. The true importance is the opportunity for us to reinforce the importance of our safety culture and how that impacts our safety program and its overall success. 
4. Taking Pride in Safety
In 2022, McCarthy launched a new call to action regarding our safety approach and efforts — Take Pride in Safety. This message is being used to consistently promote and enhance the value of our genuine safety culture across the company and to empower our employee-owners and craft professionals to showcase how they take pride in safety. This new message and initiative is something we feel can be embraced by both our salaried and craft employees — and provides something everyone can rally around. 
5. Award-Winning Mental Health Awareness and Support
Our employees are our most important and valuable asset. Their well-being and overall mental health are critical to our success and this focus on overall well-being exemplifies our core values in action. We have numerous resources and support options readily available to all employees and continuously encourage our employees to take advantage of everything available.  In addition to the resources and support, we are continually providing updates, online webinars and training sessions to constantly remind our employees about the support and resources available to them.
Our best advice to everyone? Don't be afraid to ask for help.
One of America's safest construction companies, McCarthy was recently honored with a 2021 Safety Award for Excellence by the National Association of Home Builders (NAHB) and its official safety sponsor, Builders Mutual. McCarthy received the Excellence in Mental Health Advocacy Award for a construction company on Feb. 8 during the 2022 International Builders' Show.
Breaking The Stigma — Addressing the Invisible Risk on Every Jobsite
Setting A Higher Construction Saftey Standard: Ours
"Congratulations to McCarthy on being recognized as leader in the industry and demonstrating a superior commitment to safe work practices," said J. Gary Hill, chairman, NAHB Construction Safety and Health Committee. "McCarthy generously shared its toolbox talks with NAHB in an effort to help our industry bring mental wellbeing into the spotlight."
We believe our dedicated and proactive focus on safety and mental health awareness underlines the importance of everyone in our industry working together toward a goal of making all jobsites safer on a daily basis. Sending our employees safely home to their families clearly illustrates why safety is the most important thing we do every day.
About the Author
Rob Graham serves as Vice President of National Safety in our St. Louis office, where he is responsible for the ongoing development and implementation of McCarthy's National Safety Program. With more than 21 years of industry experience, he brings an extensive and diverse mix of safety experience and training to the position. A Certified Safety Professional and Certified Industrial Hygienist, Rob previously served as a Safety Coordinator before being named Safety Director in our Southern Pacific Region. He is a graduate of Illinois State University with a Bachelor of Science degree in Environmental Health and Safety.