Insights
The Advantages of a M
c

Carthy Internship
The McCarthy Intern Advantage program is designed to give participants real-world experience in the field with the nation's best builders.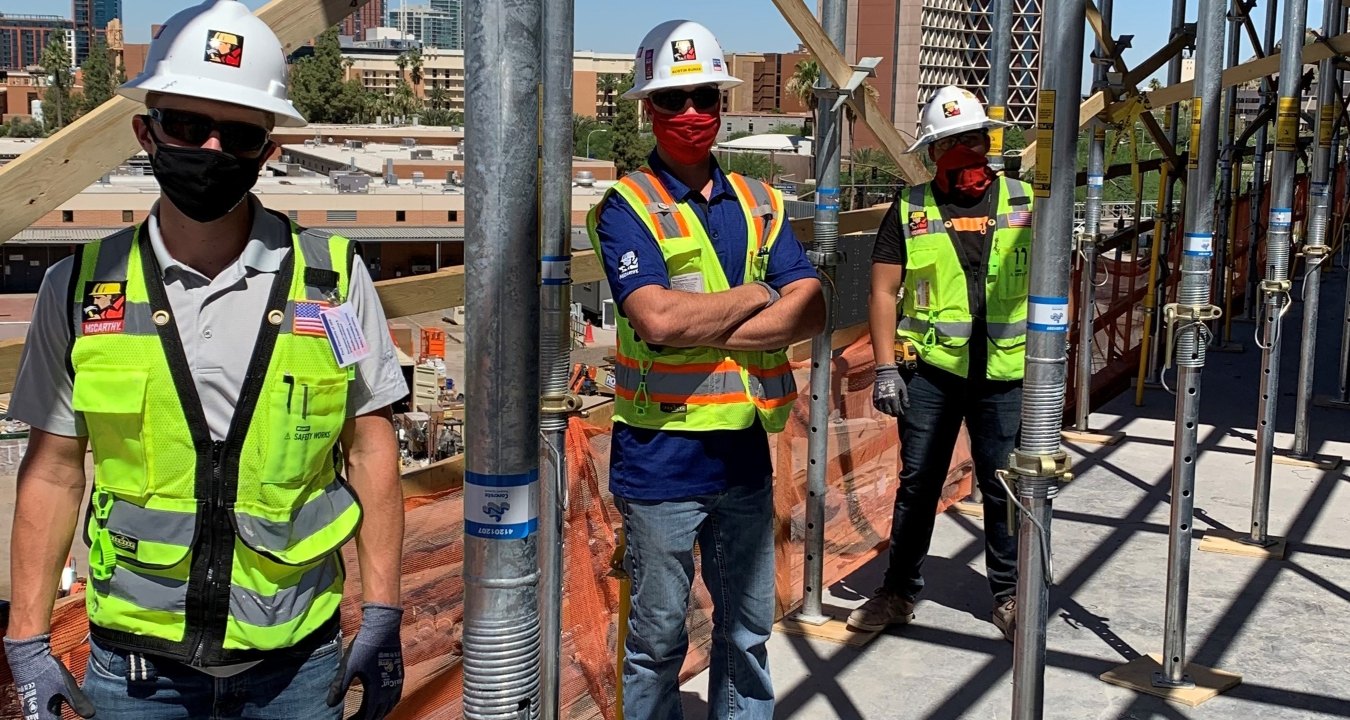 Despite the impacts of the COVID-19 pandemic on education programs, job security and daily life, McCarthy was extremely proud to still offer students an opportunity to safely take part in our 2020 McCarthy Intern Advantage Program this summer. We are currently in the process of beginning to identify participants for our 2021 program.
The McCarthy Intern Advantage program is designed to give participants real-world experience in the field with the nation's best builders and the opportunity to possibly jump start a career with a 100 percent employee-owned company that values the employee experience, diversity and community impact. McCarthy's combination of company culture and building expertise in a variety of project types is unmatched as interns learn directly from builders and company leaders, see classroom experiences come to life and make impactful contributions to project teams. In addition to working on some of the most interesting, challenging and rewarding projects in the country, interns learn from the No. 1 ranked construction training company in America. When the program is finished, a significant percentage of McCarthy interns return to school with a full-time offer and a quality that McCarthy cherishes most: Being a Builder.
The 2020 intern group was the largest group the McCarthy program has ever had, with about 98 percent of interns stating they would return to McCarthy for another internship — even with the impacts of COVID-19. In total, 158 interns participated in the 2020 program and represented various majors ranging from studies in Architecture, Business Administration, Civil Engineering, Construction Engineering, Construction Management, Environmental Health and Safety, Mechanical Engineering, and more, all which allowed them to bring diverse ways of thinking, experiences, and backgrounds to McCarthy projects.
Considering the effects of the pandemic, McCarthy was extremely grateful to still be able to introduce McCarthy Intern Advantage participants to a variety of aspects of construction safely, while playing an integral role in the teaching and shaping future generations of leaders.
Why intern for McCarthy? 
For those interested in a future career in construction, the McCarthy Intern Advantage program is the industry's leading way for to learn the ins and outs of the construction business. The program provides hands-on experience across a wide range of projects and departments, such as field operations, preconstruction, VDC, scheduling and business development. McCarthy interns become an active part of the team from day one. As the national leader in construction training, McCarthy personalized approach to learning and development helps foster growth and ensure each intern's experience is meaningful.
To learn more about our McCarthy Intern Advantage program visit with a McCarthy representative during an upcoming campus visit.
---
Fun Fact
With more than two decades of experience in the industry, McCarthy's Southern California Regional President Mike Myers, began his construction career with McCarthy as an intern while earning his construction engineering and management degree from Purdue University. He joined McCarthy full time as a project engineer in 1998, departing briefly to help start up a small general contracting firm prior to joining Castle Contracting, LLC in 2001 as a project manager/estimator.  
The McCarthy Internship Advantage Program lays a solid foundation for a full-time career and opens doors to a lifelong personalized profession in the construction industry — with room for upward mobility throughout the journey.