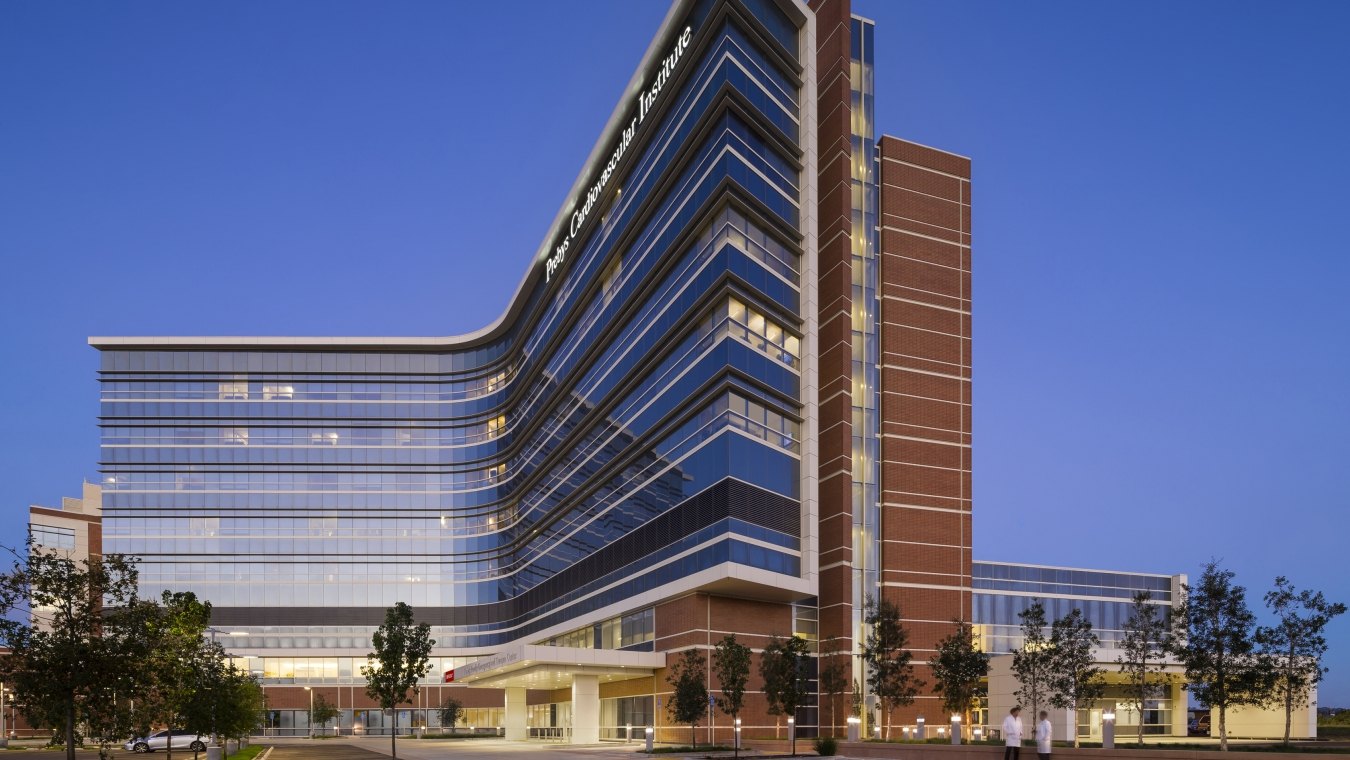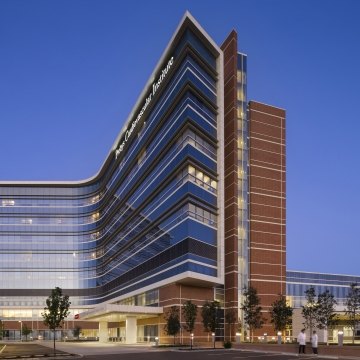 Our Work
Scripps Health – Prebys Cardiovascular Institute
La Jolla, CA
Project Stats
Client
Scripps Health
Markets
The Prebys Cardiovascular Institute is the cornerstone of a 25-year master plan at the Scripps Memorial Hospital La Jolla campus. The new institute is a destination hospital for cardiac care on the West Coast. The facility provides cardiovascular patients with the most advanced treatment options available, while also serving as a center for medical research, clinical trials, and graduate medical education.  
The seven-story, steel-framed tower encompasses 10 levels, including a basement, intermediate mechanical, and rooftop mechanical levels. The exterior of the signature, curved tower utilizes brick, window curtain wall and cream-colored metal panel systems.  
This building accommodates 59 beds on two ICU levels, 108 beds on three medical surgical levels, six state-of-the-art cardiovascular and two hybrid operating rooms, and three cardiac catheterization labs. A corridor connects the basement and ground levels to the existing hospital.  
The first floor encompasses the lobby and emergency department. The second-floor houses operating and pre-op rooms; the third and fourth floors accommodate ICU patient rooms and isolation rooms; and floors five through seven house surgery patient rooms. The lower floor houses sterilization rooms.  
Alongside the building, 1,600 feet away, is a new central energy plant is a cast-in-place concrete structure encompassing three levels, with two of the levels located below grade. This provides air conditioning, heating, medical gas, steam, fuel storage, fresh water holding, and emergency generators for the new cardiovascular facility and eventually the entire hospital campus.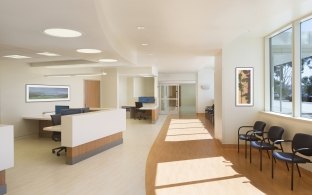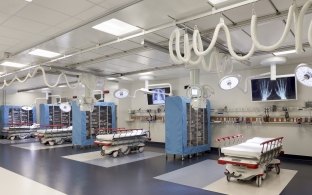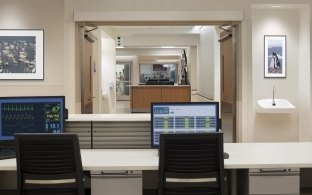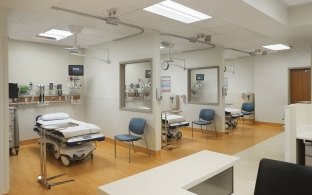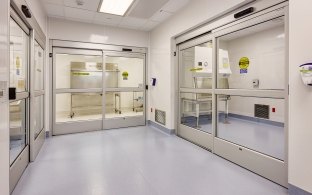 Partners
exp, Consultant, Mechanical and Plumbing Design Engineer of Record 
KPFF Consulting Engineers, Consultant, Structural and Civil Design Engineer of Record 
Vantage Technology Consulting Group, Data / Technology Design Consultant