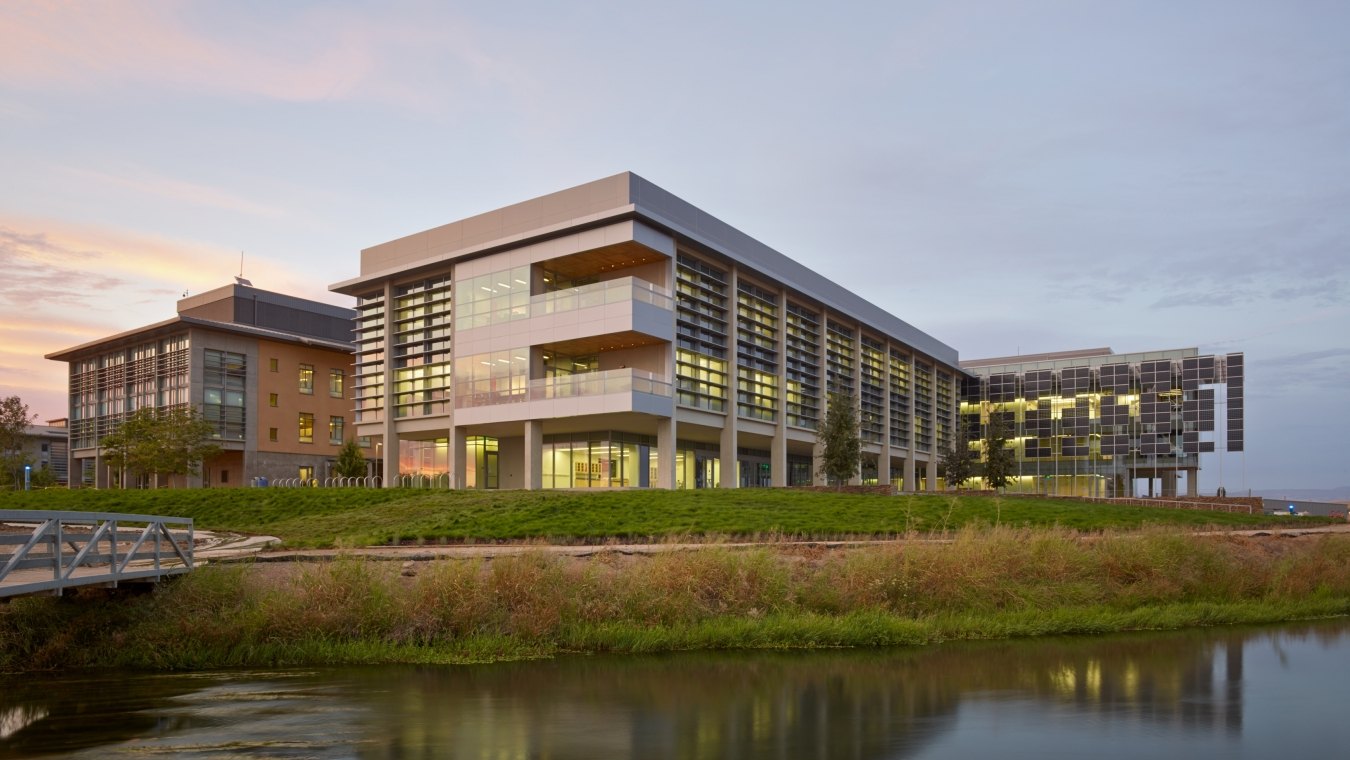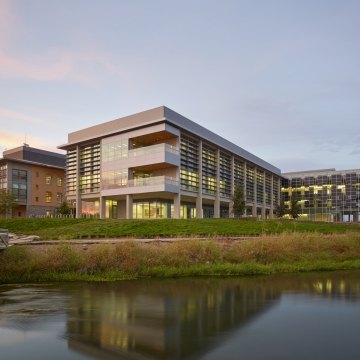 Our Work
UC Merced Science & Engineering Building 2
Merced, CA
Project Stats
Client
University of California, Merced
Markets
McCarthy constructed the new Science and Engineering Building 2 (S&E2) on the campus of University of California, Merced (UC Merced). The four-story, 101,900-square-foot facility provides UC Merced with advanced educational and research capabilities and completes the academic core around the Carol Tomlinson-Keasey Quad. S&E2 houses mechanical engineering, material science, computer science, environmental and bio-engineering studies, and will include classrooms, research spaces and laboratories, faculty offices, administrative areas and a wind tunnel lab. 
The project pushed the envelope of building information modeling (BIM) technology by incorporating not only mechanical, electrical and plumbing systems, but also using BIM for integrated exterior system alignment, interior framing challenges and integration with the campus building utilities. This advanced BIM effort was coupled with a state-of-the art virtual planroom, an approach that allowed the project team to efficiently coordinate the complex design and building elements with the Prime Trade contractors in real time.
McCarthy was the general contractor or construction manager for each of the last four major campus projects at UC Merced, including the Student Activities and Athletics Center, the Student Services Center and the Site Development and Infrastructure Phase 4 projects. All projects on campus adhere to UC Merced's original campus charter to showcase environmentally responsible construction and further its Triple Zero Commitment – net-zero energy use, contribute zero waste to landfills and produce net-zero greenhouse gas emissions by 2020. As the first university campus in the nation to have all of its buildings certified by the U.S. Green Building Council's Leadership in Energy and Environmental Design (LEED) program, UC Merced is one of the country's most sustainable university campuses.
LEED Platinum Certified

0

Recordable Injuries

38,435

McCarthy Labor Hours