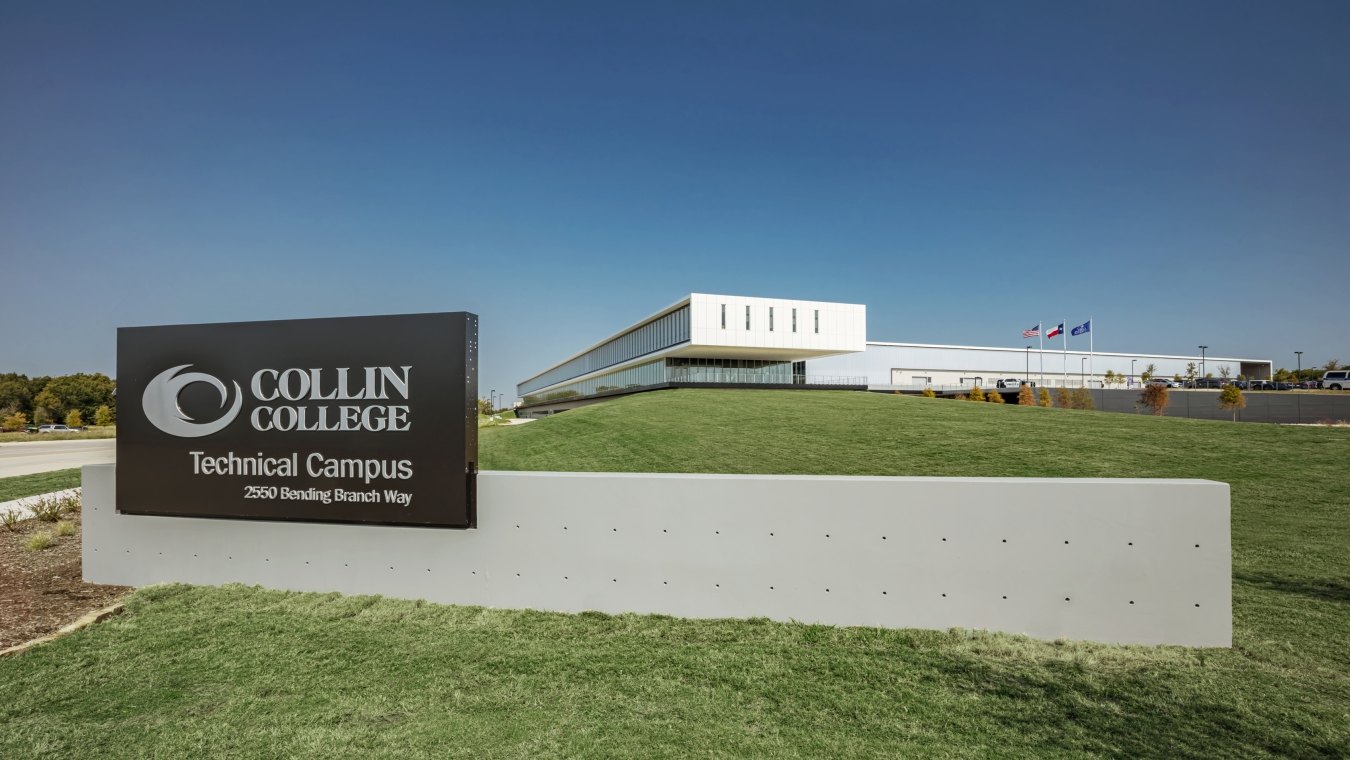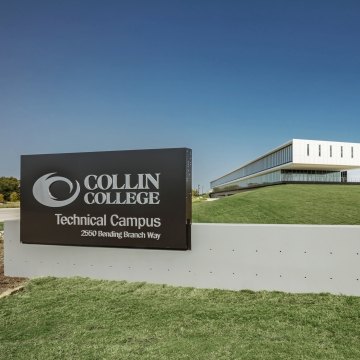 Our Work
Collin College Technical Campus
Allen, TX
Project Stats
Client
Collin County Community College
Markets
This Collin College Technical Campus consists of four overall buildings and a 592-space subterranean parking garage with three of the four buildings being constructed on top of the garage. A 25-inch-thick concrete structural slab was poured over the garage to support the trade bars as well as above grade plazas and circulation areas. 
The four buildings consist of 42,000 square feet of shared classroom and dual credit space for Allen ISD, 151,000 square feet of academic space to be used for classrooms, administration, common areas and student services, and 177,646 square feet of trade bar space to house the technical training classroom, open lab spaces, MEP shops, welding shops, automotive shops, carpentry shops, and several support areas such as offices, campus security, student bookstore, and breakout meeting areas. There is also 23,700 square feet that includes a conference bar housing meeting rooms and a full conference center. 
The overall design implements a low-site impact methodology where the design of the buildings fits around the contours of the existing 32-acre site and integrates into the forested greenbelt area to the north of the site. The best demonstration of the contouring to the existing site is witnessed by the central circulation areas between Levels 00 and 01 through a "green" space complete with open air breezeways and rainwater collection swales. This project also embraces renewable resources as it has not only a solar PV system for electrical offset but also has a solar hot water system, condensate reclaim system, rainwater harvesting and daylight harvesting to utility usage. 
Awards & Recognition
2021 Best Project

Specialty Construction
Engineering News-Record, Texas & Louisiana