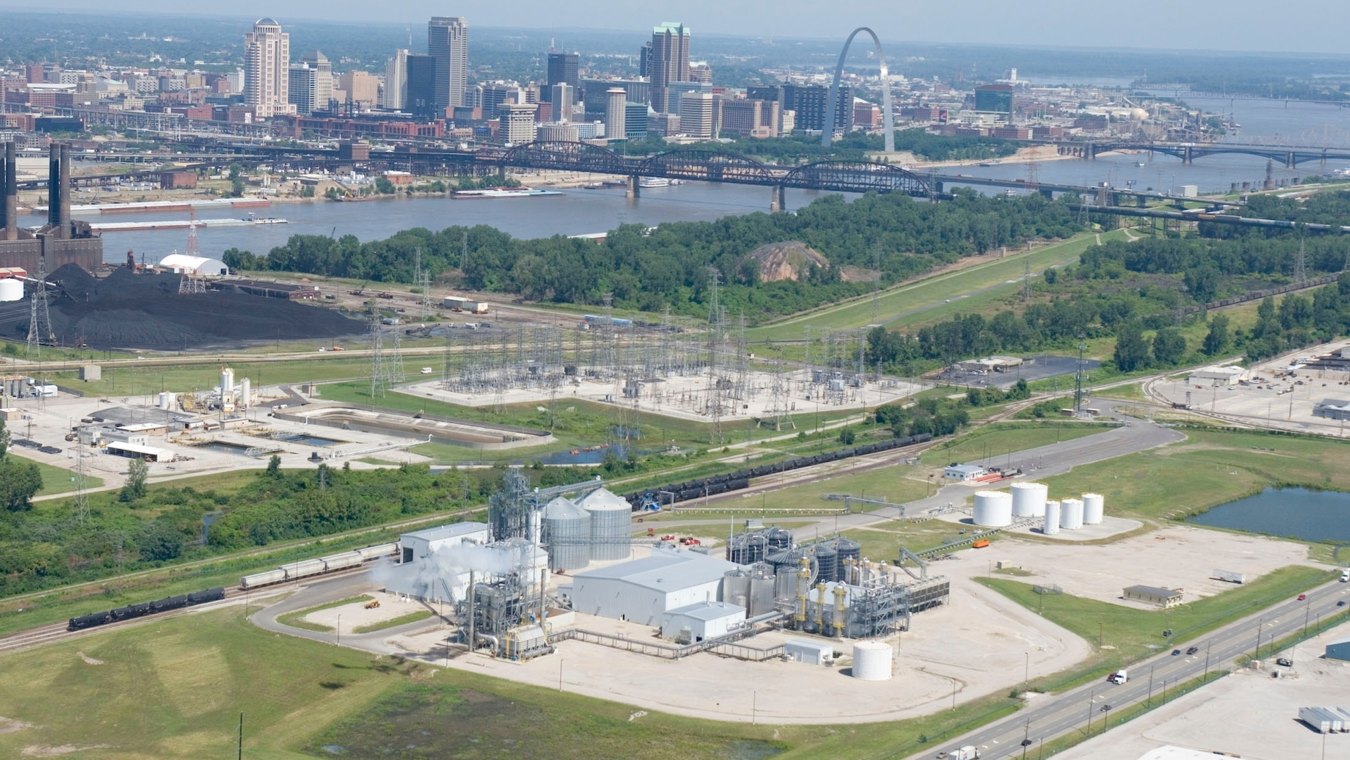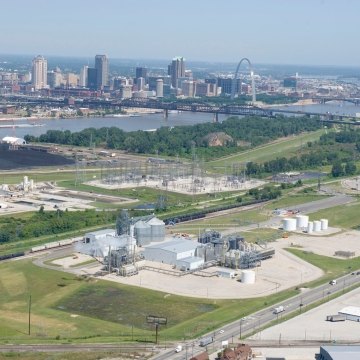 Our Work
Center Ethanol Plant
Sauget, IL
Project Stats
Client
Center Oil Company
Markets
MC Industrial delivered a high-production $101 million bio-refinery for Center Ethanol on a 57-acre campus in Sauget, Ill., just across the Mississippi River from the Gateway Arch. The full-service ethanol production facility included innovative construction for receiving, grain storage, grinding, processing and fermentation while also requiring electrical, maintenance and office construction. There were 18 field-erected tanks, including four 763,000-gallon fermentation tanks, a 1 million-gallon "beer" well and four distillation tanks. This was also an Engineer Procure Construct (EPC) contract which provided the owner with a fully functional plant complete with training for plan personnel. 
The plant uses approximately 19.2 bushels of corn each year while producing approximately 54 million gallons of ethanol per year. It also produces 150,000 tons of dry distillers grain and 2 million gallons of corn oil.   
Despite a fast-tracked 20-month schedule during challenging weather conditions requiring engineering and design to be concurrent with construction, the project was completed during the ethanol boom when equipment and piping materials were in high demand and short supply. 
Modular sections of pipe rack were utilized that allowed piping to be installed at grade level, then hoisted in place. Insulation was installed on all Dehydration, Distillation & Evaporating vessels in the horizontal position and then hoisted into place, eliminating the need for scaffolding around the 100-foot tall vessels, a concept also used on the dryer equipment. These are two prime examples of MC Industrial's commitment to shorten construction schedules while lowering field erection costs. 
This Center Ethanol Plant was completed by MC Industrial, a wholly owned subsidiary of McCarthy Holdings, Inc.