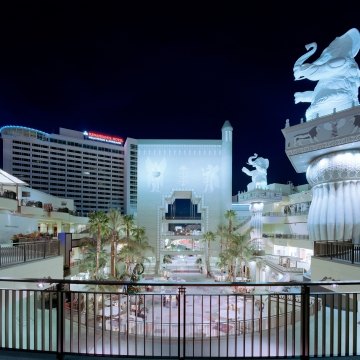 Our Work
Hollywood & Highland®
Hollywood, CA
Project Stats
Client
TrizecHahn Centers Management, Inc.
Markets
Hollywood & Highland® is a 8.7 acre site featuring an urban entertainment/retail complex "only in Hollywood" destination. The phenomenal development includes: 640,000 square feet of world-class retail, restaurants and nightclubs; the 179,000-square-foot, 3,600-seat, state-of-the-art Dolby Theatre that serves as new permanent home of the Academy Awards©; 25,000-square-foot Grand Ballroom for special events; a 1.1 million square foot, six-level underground parking structure for more than 3,002 cars; Babylon Court, a central courtyard that re-creates a 1916 movie set theme with two giant Babylonian elephants each weighing more than 13,000 pounds; two major entrances on Hollywood Boulevard: the grand entry arch leading to the Kodak Theatre and the Grand Staircase leading to Babylon Court. 
Hollywood & Highland® tested all of McCarthy's engineering and building skills. Over three years, McCarthy excavated 650,000 cubic yards of dirt from a 75-foot deep hole, poured 72,000 cubic yards of concrete, and installed 12,000 tons of structural steel and 3,265 pieces of structural precast. The team met developer TrizecHahn's goal for a November 2001 grand opening by working overtime, seven days a week. At peak, 900 workers were on the job site.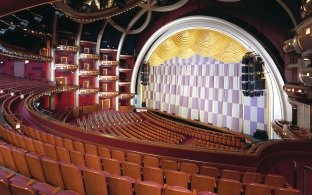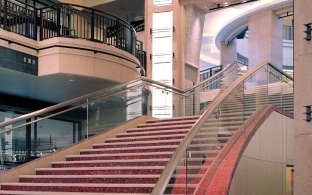 ARCHITECT
Rockwell Group Altoon Partners Ehrenkrantz Eckstut & Kuhn Architects PC