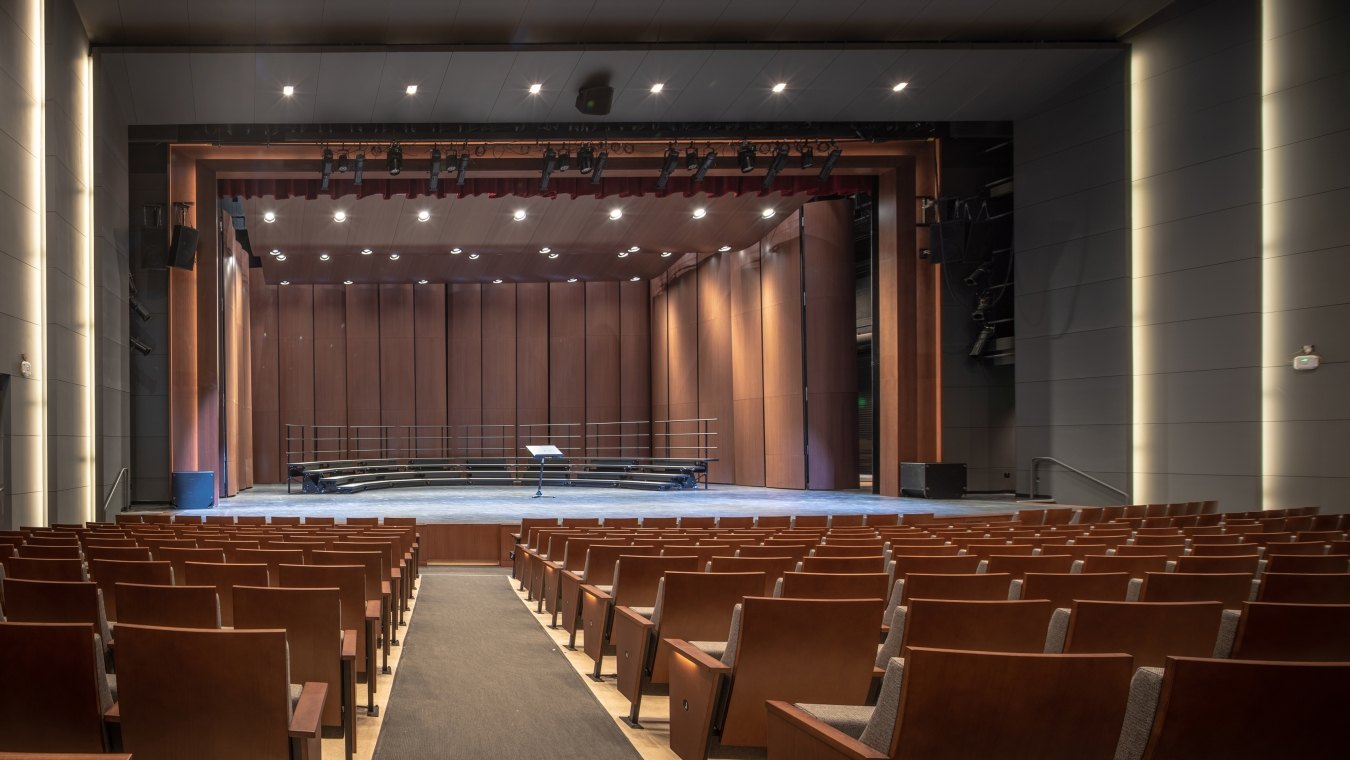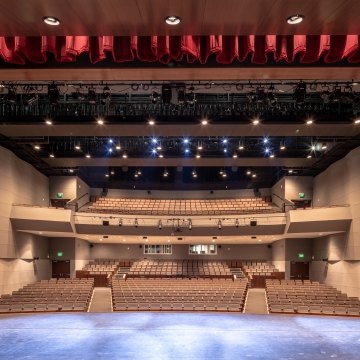 Our Work
Kinder High School Performing Arts
Houston, TX
Project Stats
Client
Houston Independent School District
Markets
The Kinder High School for the Performing and Visual Arts (HSPVA) is a five-story, 200,000-square-foot replacement school for the Houston Independent School District's (HISD) famous arts magnet program. The HSPVA accommodates up to 750 students specializing in various arts disciplines including acting, writing, music, fine arts and dance.
The new facility includes an 800-seat theater, 300-seat black box, 200-seat mini-theater, 220-seat recital hall, multiple rehearsal rooms, cafeteria and two floors of underground parking with 204 spaces.
McCarthy was not the original contractor on the HSPVA project. After beginning the project, HISD quickly identified challenges with their contractor and made the decision to switch to a contractor with a record of delivering complex projects. McCarthy took over in February 2016 and immediately began addressing the challenges that previously held up the project.
One of the project's major challenges was the lack of staging space. The HSPVA encompasses an entire city block in downtown Houston and is surrounded by one-way streets. McCarthy helped coordinate the closure of traffic lanes and sidewalks in order to protect pedestrians while moving materials in and out of the project site. McCarthy coordinated truck routes as part of every concrete pour to ensure trucks could exit the site going the same direction they entered.
Mother nature also did her best to complicate the project. The Houston area experienced record rainfall between March and May of 2016 while excavation was underway. Working around the weather, McCarthy and our trade partners used as many as 350 trucks per day to move materials away from the site and successfully excavated 60,000 cubic yards of material during what's known in Houston as the "Tax Day Flood." Later that year, the Houston area flooded again as a result of Hurricane Harvey. McCarthy took proactive measures to protect the project and surrounding community and mitigated damage caused to the roof and basement.
Inside the facility, McCarthy worked closely with the HISD and their partners to ensure every performance space was acoustically separate from the large, five-story, 800-seat theater at the heart of the school. Concrete masonry units were used in place of metal studs and special ceiling clouds and acoustical panels helped soundproof every theater space.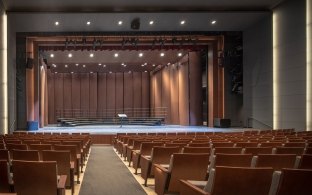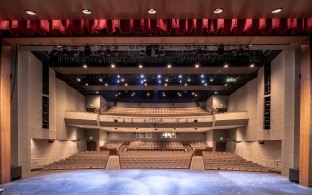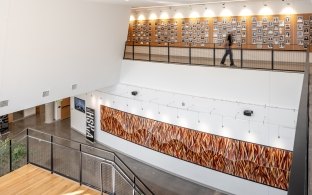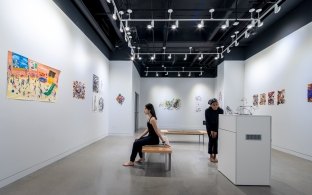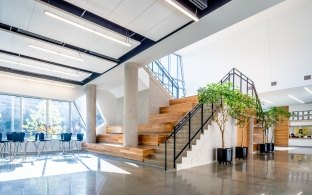 Trade Partners
Ensight Structural Engineering, Engineer
Gensler, Architect
Shah Smith & Associates, Inc., Engineer