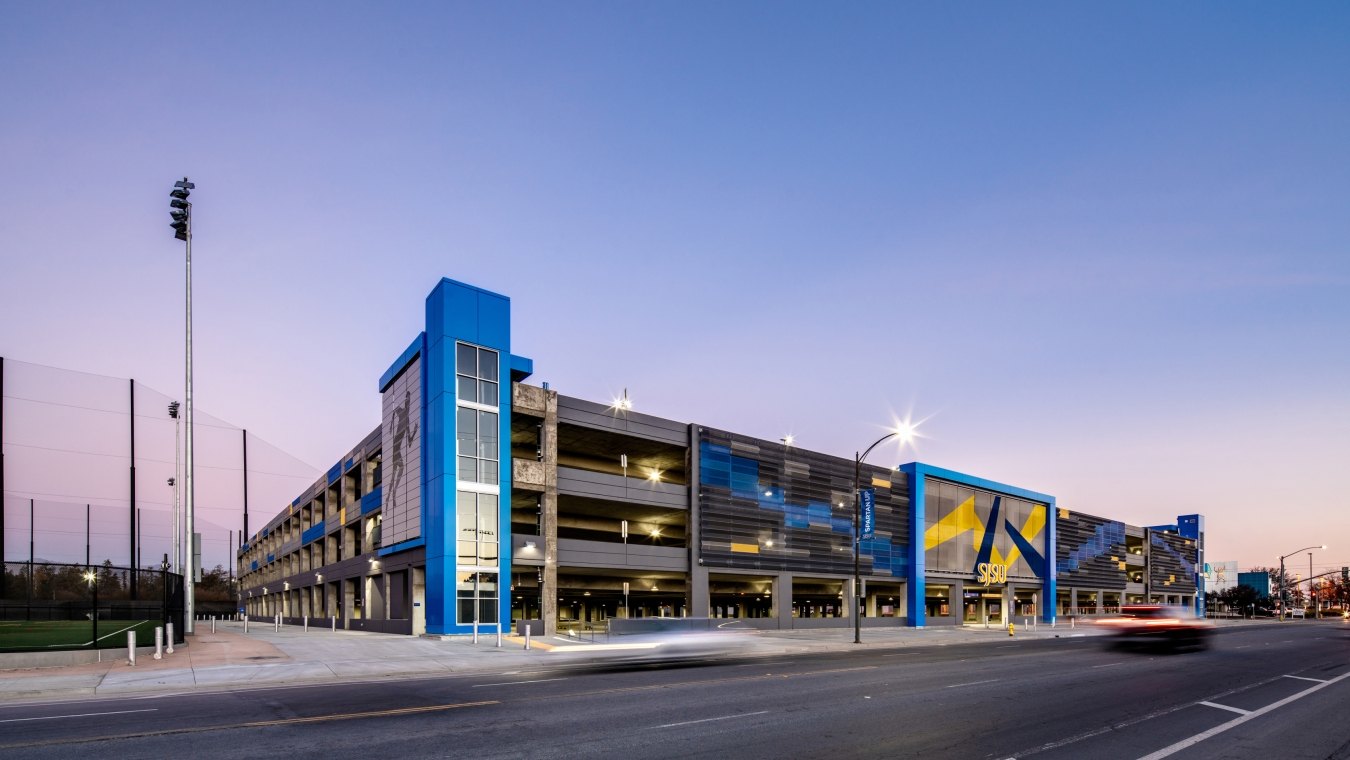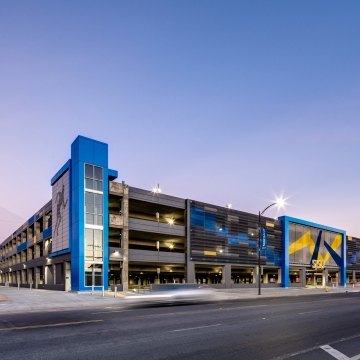 Our Work
SJSU South Campus Parking Structure and Athletic Field
San Jose, CA
The San Jose State University (SJSU) South Campus Parking Structure and Athletic Field serves thousands of SJSU students, staff and campus visitors each year. Part of the University's comprehensive plan to revitalize its south campus and address the parking needs of its growing student population, the four-level, 1,500-car parking structure supports new football, tennis and soccer facilities with additional parking. The new adjacent multi-use athletic field serves both students and visiting spectators and is home to club activities, intramurals, outdoor classes, band practice, Greek life events, and more. 
Built on a site that was known as the Bud Winter Field, it was important to the University that the new parking facility honor those known as the "Speed City" athletes and their legendary track and field coach, Bud Winter. The design-build team created a solution that accommodated a playing field within the available site footprint while meeting the necessary space count for the parking structure and remaining within budget.  
The 487,400-square-foot parking facility was uniquely built with separate vehicle and pedestrian access to support large numbers of people entering and exiting simultaneously. An external cascading double express ramp improves ingress and egress by making it possible to bypass certain levels and allows for flexible parking layouts and shared space with professional sports teams in the community. The structure includes restrooms to support the adjacent sports field, beam guardrails to prevent vehicle hazards and innovative features including provisions for EV charging stations, blue-light security phones and license plate recognition systems for monitoring permitted parking. Furthermore, the structure is equipped with a stormwater detention system under the lower level that significantly reduces the pressure on the city storm systems and is future-proofed for a PV remodel and expansion. 
To celebrate SJSU's identity, the main façade features screens bearing the University's colors. Giving nod to track runners, the screens' perforated bent and flat metal panel pieces evoke movement. Screens adjacent to the elevator towers pay homage to the legacy of SJSU athletes in the form of metal panels, which produce artistic shadow renditions of original photos from the Speed City era.  
The two-acre athletic field features a modern synthetic turf playing surface with organic (cork) infill and a series of large, automated irrigation rotors that use recycled water to cool and wash down the field. The field is also equipped with an LED lighting system to reduce glare. A public walkway encircling the field provides convenient community access, and a new bus stop for SJSU's shuttle service connects the facility to the rest of campus.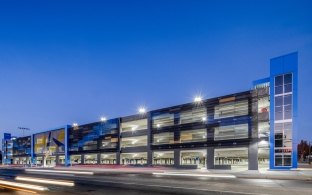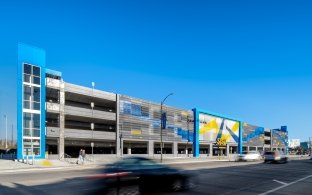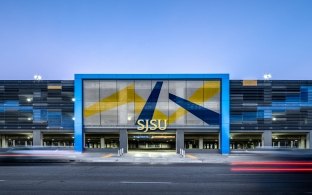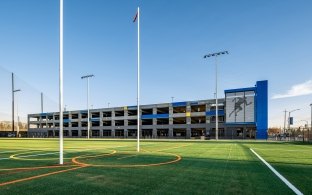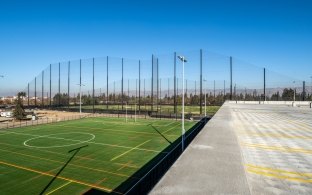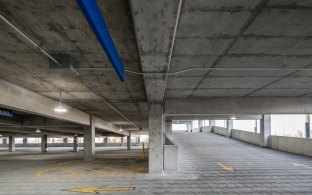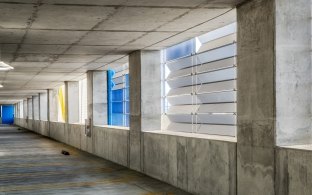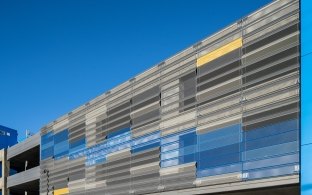 Awards and Recognition
2021 Innovative Facility of the Year

National Parking Association
Parking Structure Architect