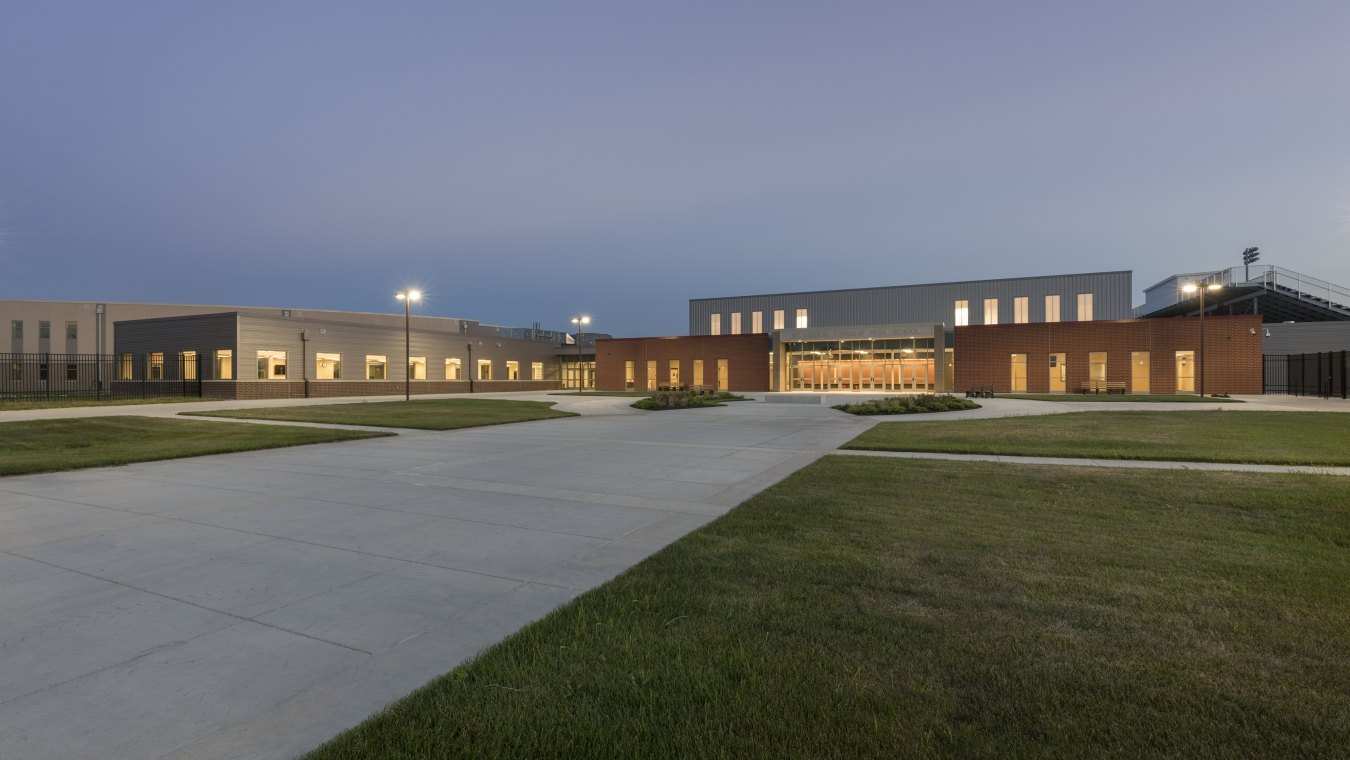 Our Work
Mount Vernon Township High School
Mt. Vernon, IL
Project Stats
Client
Mount Vernon Township High School District #201
Markets
The 325,000-square-foot Mount Vernon Township High School is a two-level, full-service replacement high school for Mount Vernon and the surrounding communities. Built on an 80-acre site and designed to accommodate more than 1,800 students, the new campus replaces 11 buildings, one more than 100 years old, with facilities designed to support generations of future students.  
The high school is composed of a steel frame and is supported on spread footings. It includes a large gymnasium, secondary gymnasium, auditorium, career and technical education center and two-story building which houses the administration, math, science, English and other classrooms. McCarthy also built a new football and track stadium with seating, baseball field, softball field and practice fields.
McCarthy utilized sophisticated tools to improve the facility's efficiency both during construction and after project turnover. The project team used cameras to capture a 360-degree view of every room prior to drywall to accurately document in-wall rough-ins, which helps the school's staff better service their building in the future.
One of the school's unique features is the career and technical education center. The center will provide instruction and training in the trades, including robotics, machine shop, welding, carpentry and automotive technology. The career and technical center will provide the same learning opportunities to students outside the Mount Vernon Township district who will also use the facilities.
Other features include a 600-seat theatre, flexible classrooms that can adapt to changes in capacity and technology and space for the Regional Office of Education within the two-story building. The campus was designed with enclosures between every facility so that students no longer have to travel outside between classes.
McCarthy also completed sitework on the project, including road and utility work, surface parking, hardscape, landscape and storm water drainage.