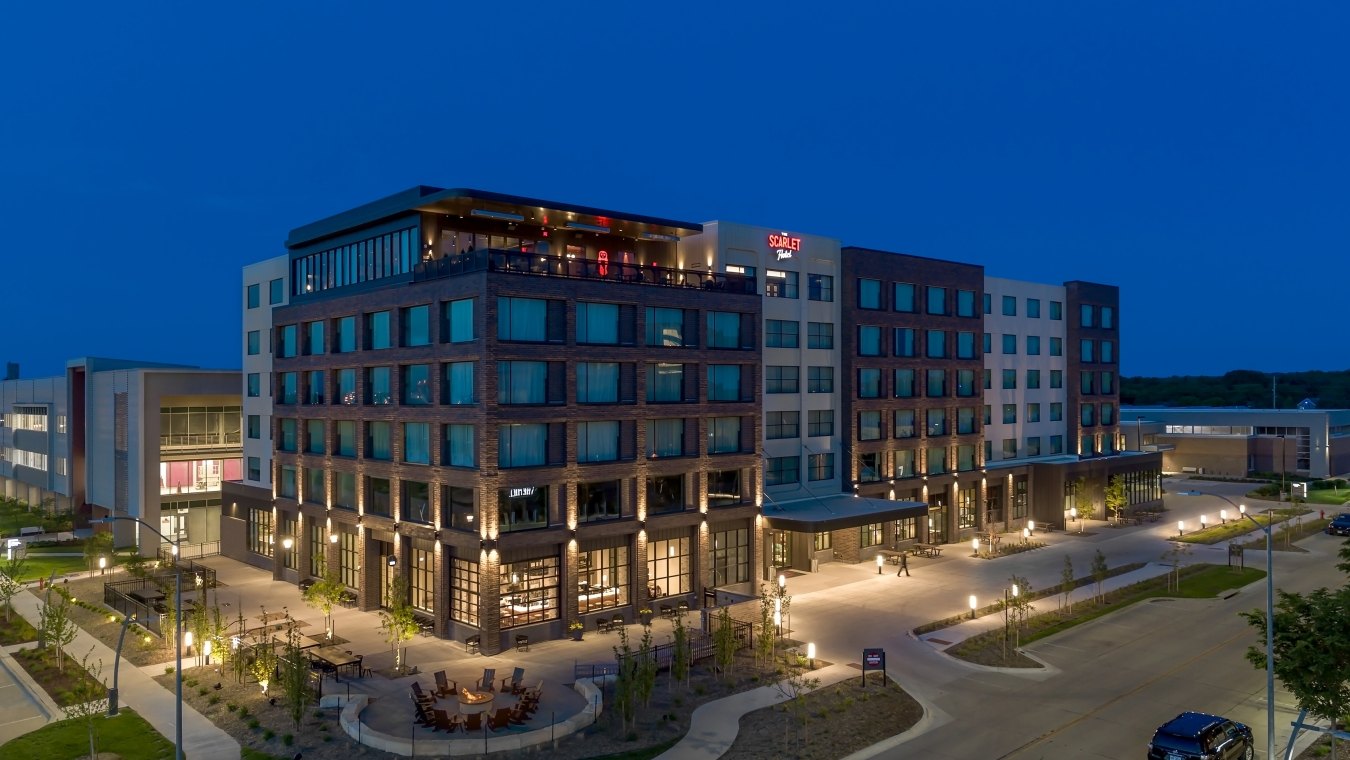 Our Work
Nebraska Innovation Campus Scarlet Hotel 
Lincoln, NE
Project Stats
Client
Rainwood Development Partners, LLC 
Markets
The Scarlet Hotel is a six-story boutique hotel located on the Nebraska Innovation Campus, an extensive research community designed to facilitate novel partnerships between the University of Nebraska-Lincoln and private-sector businesses.  
A 10,000-square-foot portion of the hotel's first level is designated as educational with amenity spaces for use by students of the University of Nebraska's hospitality, tourism and restaurant management program. Specialized areas include an instructional kitchen, classrooms, a student lounge, a conference room and faculty offices. 
Other hotel amenities include a full-service restaurant, rooftop bar, coffee shop, fitness center, walk-up food window and a private dining area known as the Founders Room on the top floor. 
Designed by DLR Group, the hotel features a brick and metal panel façade. It was constructed adjacent to the Rise Building, a 75,000-square-foot business incubator that houses several start-up and private businesses. It is also located across the street from the campus' north Innovation Commons building.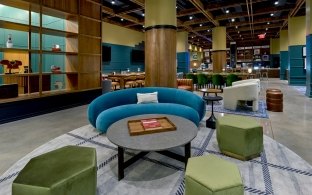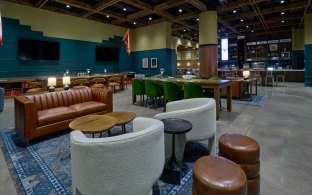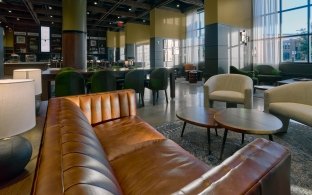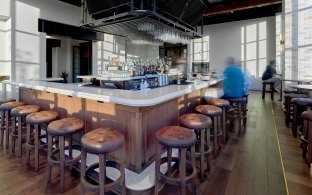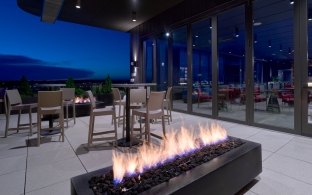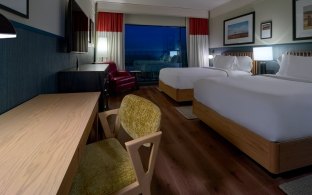 TRADE PARTNERS
Curioso (interior design)