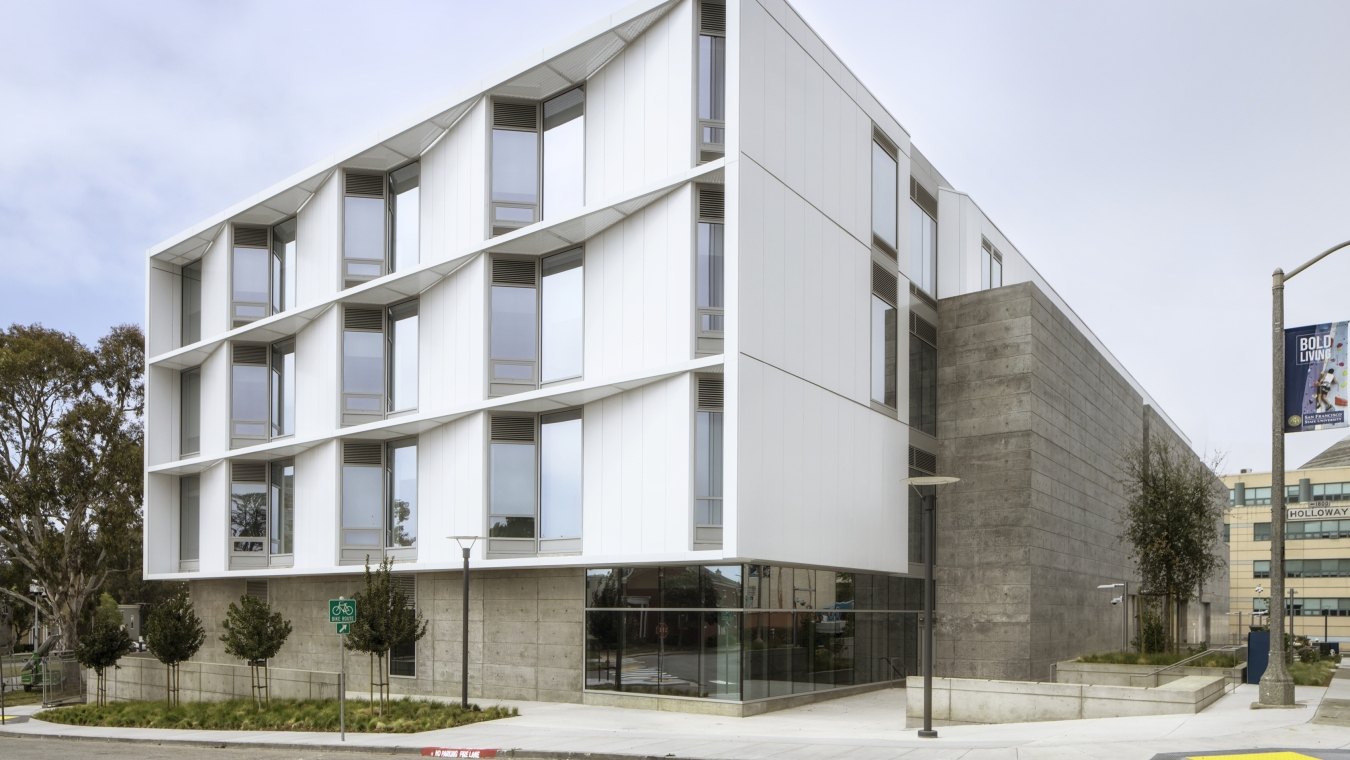 Our Work
SFSU George and Judy Marcus Hall for the Creative Arts
San Francisco, CA
Project Stats
Client
San Francisco State University
Markets
The George and Judy Marcus Hall Building is home to San Francisco State University's (SFSU) renowned Broadcast and Electronic Communications Arts (BECA) program within its Liberal & Creative Arts College. As the first new academic building at SFSU in 25 years, the project team was charged with creating a state-of-the-art facility that will prepare coming generations to lead and evolve the media landscape, while setting high standards for future development on campus. 
Built on a constrained triangular site, the facility's impressive façade features a hybrid form comprised of concrete, steel and glass to balance BECA's multidisciplinary and technical needs. The use of architectural cast-in-place concrete, including tie-holes that were meticulously field located to provide uniformity, enhances the building's design while supporting its acoustic needs. The concrete shear walls also minimize vibration in the large production studios and intimate labs. Special glass as part of the building's curtainwall system further supports acoustics and helps to lighten the structure's sculptural form, inviting the outside in and creating a feeling of openness. 
Designed as a flexible learning and production environment capable of adapting to the changing needs of media arts students, the facility rises four levels within 75,000 square feet of space on a heavily trafficked campus quad. The building's ground floor immediately asserts the presence of media arts on the campus by giving passersby a glimpse into the newsroom. 
Upon entering the structure, highly controlled environments and acoustically sensitive spaces designed to spark interactivity and creativity abound. These include two 4,000-square-foot multi-story television studios, a 100-seat video-wall equipped media presentation area, a high-definition broadcast newsroom with robotics cameras, the KFSF student radio station, and audio recording, production and post-production space. The upper three floors house the college's dean's office, related support services and classrooms. 
In support of BECA's inclusive approach to teaching and learning, the building's interior configuration facilitates collaborative learning environments as well as places for students to work independently. Visual connectivity through adjoining classrooms and circulation spaces provides a clear view and facilitates access into production environments and learning areas.  
Addressing SFU's commitment to resilient and sustainable development, the LEED Gold Certified building incorporates operational windows and grill cladding to optimize daylight and views for office and instructional spaces while balancing thermal gain and loss and providing natural ventilation. The project team selected sustainable and durable materials capable of handling anticipated foot traffic as well as fluctuating environmental conditions related to the region's microclimate. 
Before construction began, site preparation included the abatement and demolition of 27 university housing units that were currently located at this space. New utilities were also brought into the building and tied into the Main Campus as part of the project. In addition, new landscaping and site concrete was installed around the building.  
Despite the building's complex design, added scope and unanticipated obstacles like COVID-19 and three wildfires across northern California, the project was completed within budget and a semester before in-person classes resumed. 
Awards and Recognition
LEED Gold Certification
2022 American Architecture Awards

2022 International Architecture Award

2021 San Francisco Architecture Citation Award

2021 International Design Awards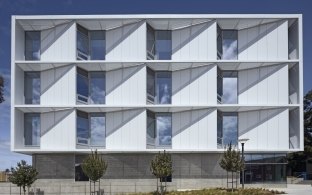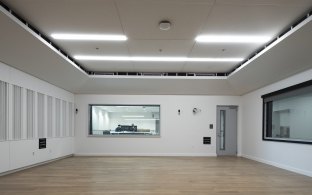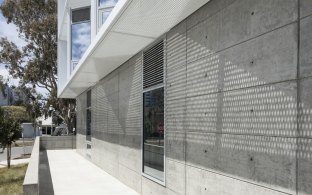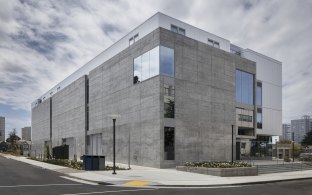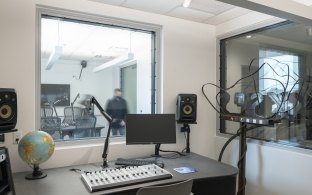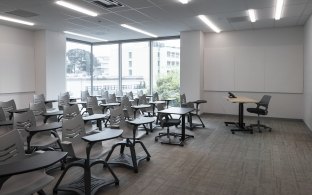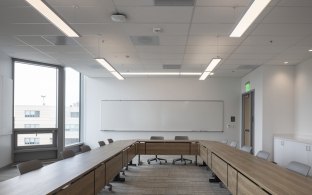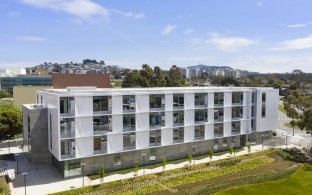 Architect
Mark Cavagnero Associates