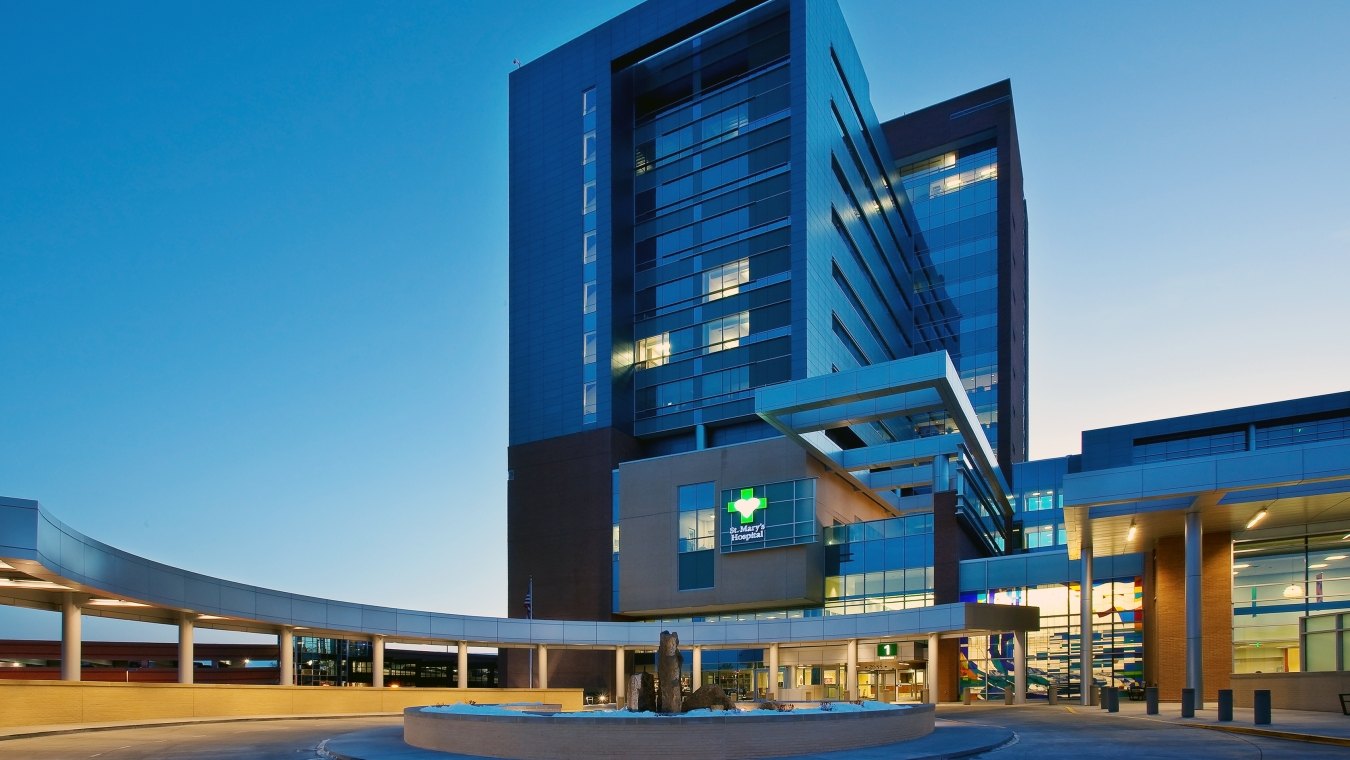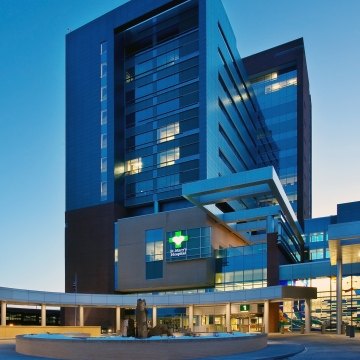 Our Work
St. Mary's Hospital
Grand Junction, CO
Project Stats
Client
St. Mary's Hospital & Regional Medical Center
Markets
McCarthy completed this $192 million new 12-story patient tower for St. Mary's Hospital and Medical Center in Grand Junction. The project included the following: Emergency department; critical care unit with 32 private patient rooms; 12 surgical suites; 12 labor & delivery rooms, 32 postpartum rooms and a neonatal intensive care unit; patient care floors with private rooms; rooftop helipad with high-speed elevator to Emergency Department, Surgery and ICU; Radiology Department for inpatient services; cardiac and vascular services; pre-admission testing department; support services including lobby, cafe, food services, materials management and environmental services; 84,905 sf remodel of existing facility. 
The new patient tower was constructed between the existing hospital and garage, tying into both. A 300-foot reinforced "tunnel" was built across the former main lobby and patient administration area, so that the hospital could function normally during construction. Patients and staff were able to cross what looked like regular hospital space with finished walls, automatic doors, and heating and cooling. Outside, work went on all around this tunnel. 
Over 1,500,000 man-hours were performed on the project while still maintaining safety statistics well below the national average. The workforce peaked at almost 800 workers during the heaviest construction. The project team successfully managed the OCIP project. This was made possible by creating a culture of Safety First for everyone working on the hospital construction and renovation. 
St. Mary's Hospital is located 400 miles from a major city. It provides healthcare to people from a 500-mile radius. This new construction and remodeling allows the staff to provide state-of-the-art facilities and offer the best care possible to patients. 
Awards and Recognition
LEED SILVER CERTIFIED