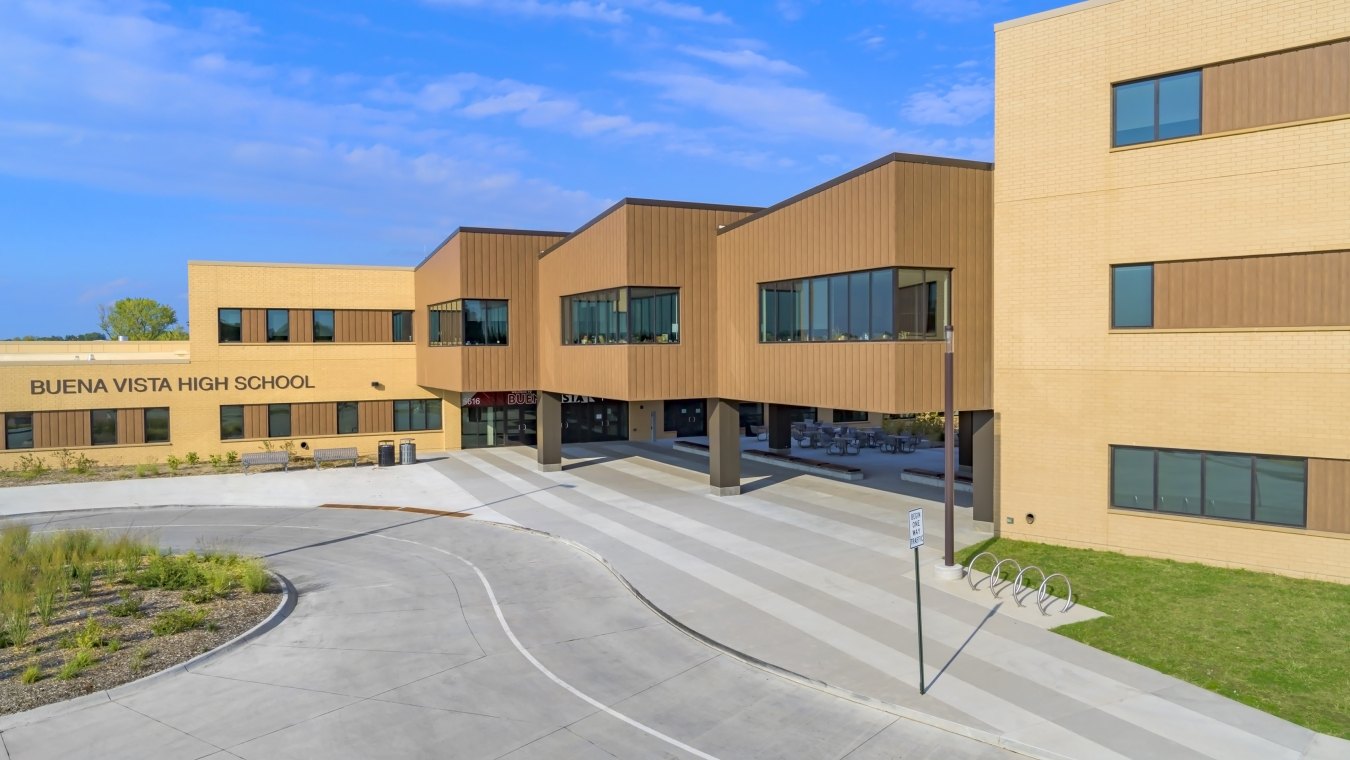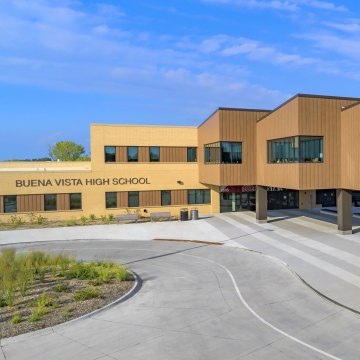 Our Work
Buena Vista High School 
Omaha, NE
Project Stats
Client
Omaha Public Schools
Markets
Buena Vista High School is the first new public high school constructed in Omaha in 50 years. Operated by Omaha Public Schools (OPS)—the largest school district in Nebraska—the 40-acre campus is located in an urban neighborhood in south-central Omaha. 
 
The three-level, 285,000-sq.-ft. school is built to accommodate 1,500 students and alleviates overcrowding at two existing high schools whose current student populations exceed their capacity. Strategically positioned on a challenging urban site adjacent to a major city street and state highway, the new campus replaces nine previous buildings on the site. 
 
Flexible classrooms function as multipurpose "studios" that can adapt to various subject areas and instructional techniques throughout the day. Operable glass partition walls in several classrooms open to adjacent student collaboration and gathering spaces. A centralized teacher planning area provides instructors with workspaces and educational resources.  
 
Student activity spaces include two gymnasiums, one traditional auditorium, one black-box theatre, and a two-level library and media center connected by a learning stair. Outside athletic amenities include a football/soccer field and track as well as baseball and softball fields. An onsite wellness center includes a clinic that serves students and their siblings, and a YMCA Express serves both the school community and community at large.