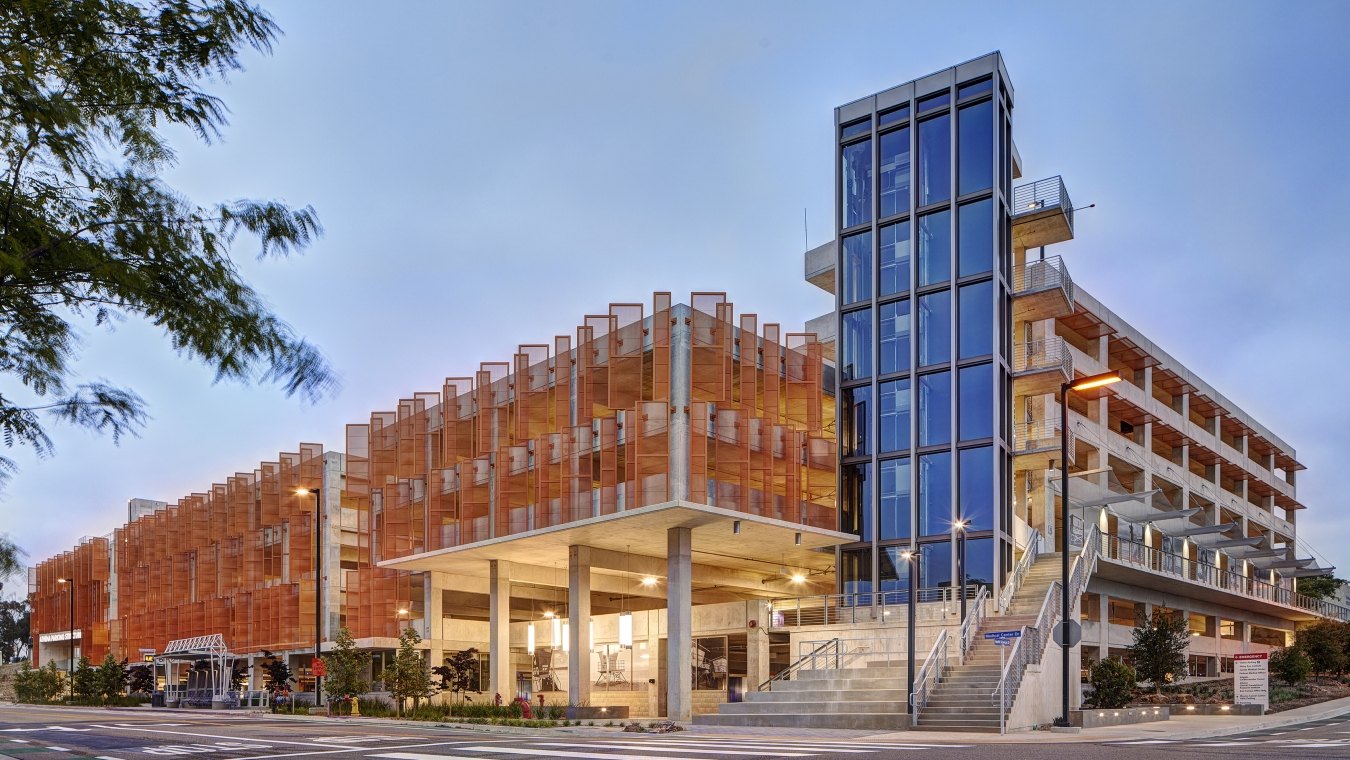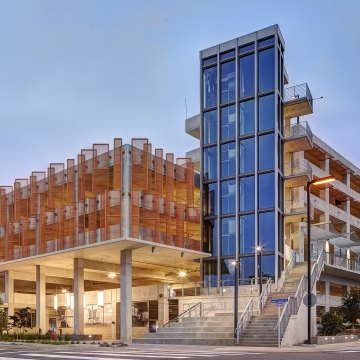 Our Work
University of California San Diego - Athena Parking Structure
La Jolla, CA
The Athena Parking Structure, located on the East Campus of the University of California, San Diego, was built to provide ease of use for the parking needs of patients, visitors, and employees who frequent the university's health system facilities. McCarthy was awarded this project through a competitive design-build process with design partners Studio E Architects and International Parking Design. The strengths of these teams came together to create a seven-level, 1,259-space structure with a state-of-the-art design that ties into the existing campus environment.  
This parking structure is certified by Parksmart, the world's only certification program that defines, measures, and recognizes high-performing, sustainable garages. A few of the key sustainability features include being built around two 1.2-million-gallon Thermal Energy Storage tanks, parking guidance systems, and numerous electric vehicle charging stations.  
A key factor in the success of this project was the team's outside-the-box thinking to seamlessly incorporate the Thermal Energy Storage tanks within an atrium in the middle of the structure. This design element resulted in many benefits, most notably concealing the massive scale of the tanks within the structure itself. The open atrium design also improved the functional layout of the structure and brought more natural light into the parking structure, improving user comfort and safety.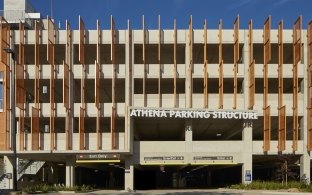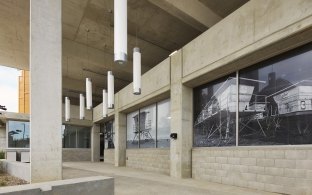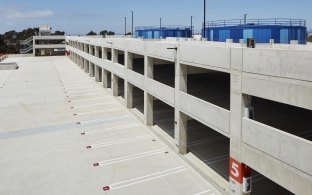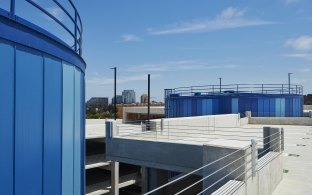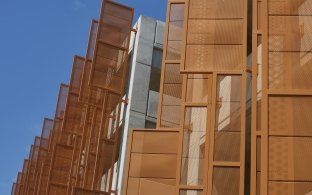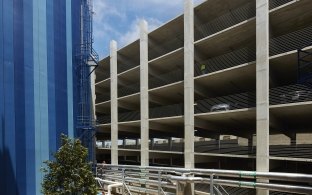 ARCHITECTS
International Parking Design, Inc. 
Studio E Architect